Express Tribune's article on Tahir Ashrafi's law suit against LUBP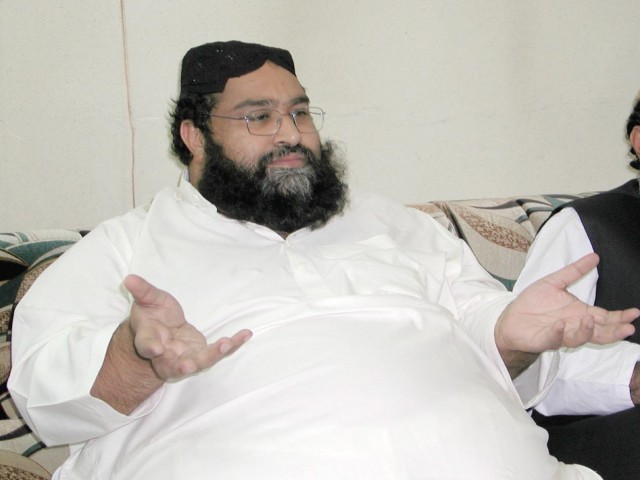 Related post: In Pakistan, a pro-Taliban cleric files law suit against a pro-rights blog #LUBP
LUBP Editor's note: We are cross-posting a news report published by Express Tribune on Tahir Ashrafi's law suit against LUBP blog. While we appreciate that ET has mentioned the nature of our complaints about Tahir Ashrafi's hate speech, we note that the report is also characterized of false neutrality. LUBP is a human rights and advocacy web site; it is a leading voice of alternative social media and citizen journalism in Pakistan. Our legitimate concerns (which resonate with Pakistan's target killed and persecuted communities, e.g., Shia, Sunni Barelvi, Ahmadi, Christian etc) cannot be and must not be equated with the harassment campaign by known Taliban and ASWJ apologist Tahir Ashrafi Deobandi. Would ET also equate the LeJ or LeT's concerns about the HRCP, HRW reports etc as feud between the two? Moreover, the ET report does not mention that while a plethora of anti-Shia, anti-Sunni Barelvi, anti-Ahmadi etc websites, facebook pages are active by radical Deobandi militants, Tahir Ashrafi is concerned that LUBP is inciting sectarian violence. We also note that the opinion of the technology activist and lawyer Nighat Dad cited by ET remains focused on LUBP. She doesn't utter a single word about the documented hate speech published by Tahir Ashrafi through his Twitter account, youtube video clips and other public appearances. Readers may note that previously in 2009, known Taliban-apologist journalist Hamid Mir too tried to harass and ban LUBP on Geo TV's Capital Talk: https://lubpak.com/archives/1593 End note.
Legal first: Twitter feud turned defamation suit
By Gibran AshrafPublished: January 22, 2013
KARACHI: A Twitter feud has turned into what could be a first for the legal and online community in Pakistan, after the head of the Pakistan Ulema Council (PUC), Tahir Ashrafi, announced that he would be initiating legal proceedings against a blog for "inciting sectarian violence", The Express Tribune has learned.
Ashrafi announced his intentions after the feud between him and the blog, Let Us Build Pakistan (LUBP), raged online. "LUBP supporters are worried that they have been exposed. We will now pursue them legally," he said.
Accusations
Ashrafi accuses LUBP of spreading sectarian hatred and deepening fissures in society after the former published a blog on January 10, authored by Abdul Nishapuri, which sought to "expose" the cleric, his views on Shias, Sunnis, Ahmadis, Sunni Barelvis as well as his support for  Lashkar-e-Jhangvi (LeJ) leader Malik Ishaq. They also ran a social media-based campaign urging television channels not to invite the cleric to offer his views, as well as for foreign countries to ban his entry.
"Given the blatant hate-speech … by him, we ask Pakistani media, activists, NGOs and foreign governments to ban Tahir Ashrafi from appearing in the media, speaking to sectarian harmony conferences, or visiting foreign countries."
The blog went on to call Ashrafi a "bigoted Deobandi mullah" who "spews hate against Ahmadis, Shias, Sunni Barelvis 24/7," and alleged that the cleric "played a key role in the murder of Pakistan's Minority Affairs Minister, Shahbaz Bhatti".
Subsequently, the PUC chief, who is active on Twitter, accused LUBP of being loyal to Iran, with directions to spread anarchy in Pakistan. "Irani[an] loyalists (LUBP) have been directed to spread lies to incite conflict in Pakistan," he tweeted.
On January 13, Ashrafi tweeted a cartoon which depicted the LUBP as agents turning Shias against Sunnis and Sunnis against Shias.
A subsequent conversation between tweeter @ZainabBinte_Ali then descended into allegations and counter allegations over the cleric's political views and allegiances and accusations of the LUBP being an arm of Iran.
Legal actions
Pakistan's cybercrime ordinance expired in 2009. Since then, despite attempts by the government, a cybercrime bill has yet to clear the assemblies.
In the absence of specific laws, prosecution of cyber crimes is confusing.
Technology activist, lawyer and the Digital Rights Foundation (DRF) executive director Nighat Dad told The Express Tribune that existing laws that cover hate speech, incitement to violence and slander also extend to websites, blogs, emails and social media, even though there are no specific laws to address them.
Given Ashrafi's accusations that LUBP is trying to spread hatred, Dad says laws prescribed under sections 295-A, 295-C, 298, 298-A mentioned under the Pakistan penal code may be applicable. "If we talk about hate speech particularly against religion then we have anti-blasphemy provisions which can also apply to online spaces."
Dad added that exceptions to Article 19 of the Constitution have also been used by the Pakistan Telecommunication Authority to block obscene and objectionable content on the internet.
Given that the blog also attacks Ashrafi's character and seeks to discredit his reputation, the cleric can also seek prosecution of LUBP for slander and libel. These two forms of defamation are included in the Defamation Ordinance of 2002.
Under the ordinance, Dad says, an aggrieved party can file a civil suit (not a criminal one) against the publisher of the content in which the action can be taken against the blogger, owner of the site and any organisation who owns the related website.
"However, no suit can be filed before sending a prior notice to the author of the content within two months after the publication of the defamatory matter has come to the applicant's knowledge."
Punitive measures for those found guilty under Section 9 of the ordinance include an order directing the defendant to tender an apology, if acceptable to the plaintiff, and publishing the apology in a similar manner and with the same prominence as the defamatory statement, as well as reasonable compensatory damages of a minimum of Rs50,000. Alternately, the defendant can serve a punishment of three months in jail.
Published in The Express Tribune, January 22nd, 2013.
Comments
comments