A call for transnational jihad: A comment – Abdul Nishapuri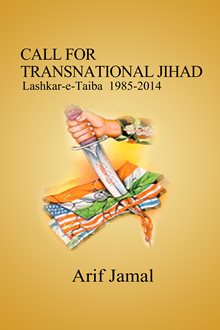 I was reading Dr Taqi's review (of Arif Jamal's book) published in Daily Times and also in Outlook India. A few thoughts come to mind:
1. Those people (within Shia, Sunni, secular actvists and columnists) who often amalgamate the Salafi (Wahhabi) terrorists with the Deobandi terrorists must read this book to understand how despite occasional cooperation (eg against Sunni Sufis, Shias and liberals), Salafis (Wahhabis or Ahle Hadith) and Deobandis are ideologically and operationally two different groups, and often dislike and attack each other.
Dr Taqi notes that "the author (Arif Jamal) hits the notion out of the ball park, defining accurately that the JuD and its ilk do not consider Saudi Wahhabists true Salafists in that the Wahhabi Fiqh (religious jurisprudence) is derived from the orthodox Hanbali Sunni school. The JuD is actually at loggerheads with the Deobandis of South Asia and Afghanistan and aims to convert them to the Salafi creed, which in the sub-continent carries the brand name Ahle Hadith. The author has called the JuD a "wholly owned subsidiary of the ISI" but has successfully resisted the temptation to view it through the ISI lens. He is of the view that while the ISI, which to him is merely a euphemism for Pakistan army, preserves and manipulates the JuD marionette for projecting power in both India and Afghanistan, the jihadists consciously underplay both their local and transnational agenda as they do not want a premature fight on their hands. While the ISI has pitched the Salafis against the Deobandi jihadists that it can no longer control, the Salafis intend to convert or subdue all other jihadist shades for doctrinal reasons as well. "
2. Related to the above, another corollary is that if ISI really intends to and is currently trying to pitch the Salafi jihadists of JuD-LeT against the Deobandi jihadists of TTP-ASWJ-LeJ, then this may also be interpreted as ISI's attempt to eliminate the single major source of sectarian terrorism, i.e., Deobandi terrorism, within Pakistan against Sunni Sufis, Shias, Christians, Hindus and other communities. Of course, it is the Deobandi TTP and its urban arm/face ASWJ (aka LeJ) who are involved in more than 95% incidents of terrorism within Pakistan.
3. Last but not least while the author and the reviewer legitimately refer to ISI's questionable role in LeT/JuD's call for global jihad, the more dangerous and more dirty role of CIA, along with its partner Saudi Arabia, in the global spread and nurturing of Salafi Wahhabi terrorism, from AfPak to Syria and from Libya to Iraq remains unquestioned by both of them. This, however, seems to be a topic which is not greatly liked by Western thinktanks, funders and NGOs.
Postscript:  Given the active involvement of Pakistani Deobandi militants (i.e., ASWJ-LeJ/TTP) in Syria and Iraq, the very notion of transnational jihad that Arif Jamal refers to assumes greater importance.  The only thing is that it is not the Salafi JuD/LeT that has joined up ISIS/Al Nusra/FSA in Iraq and Syria, it is actually Deobandi ASWJ-LeJ and TTP that has joined up with ISIS in conducting the massacres of Sunni Sufis, Christians, Shias, Yazidis and Kurds in that part of the world.
Comments
comments