Time Magazine: Sryian and Pakistan Army beheadings by Wahhabi and Deobandi terrorists
This barbaric act, where Saudi-backed Salafists terrorists are decapitating a Syrian soldier, must be condemned in the strongest possible terms.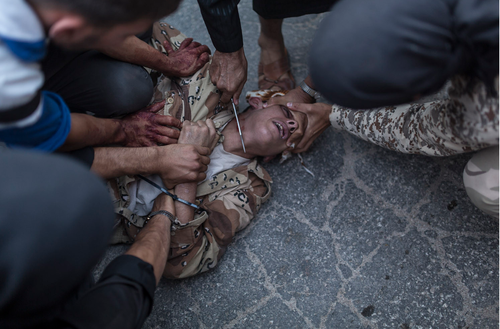 http://lightbox.time.com/2013/09/12/witness-to-a-syrian-execution-i-saw-a-scene-of-utter-cruelty/?iid=lb-gal-viewagn#6
If we compare both pictures, it is obvious who is doing the killing in Pakistan and Syria. Pakistanis have been victims of this type of Salafist-funded Deobandi terrorism for the past decade, the Pakistan Army gets the same treatment as the Syrian Army. The mode of operation is the same. It is the Saudi and Gulf States' backed Wahhabi and Deobandi terrorists of the Al Qaeda mindset. Americans cannot turn a blind eye to the sick nature of such beasts. The same people and ideology was responsible for the beheading of Daniel Pearl and Drummer Lee Rigby. The truth brought into mainstream media by the Time Magazine Reporter Patrick Witty must be appreciated.
If the Western powers think a temporary alliance with such animals to achieve strategic objectives will serve them, they are very much mistaken. A substantial substantial number western fighters are fighting alongside the Arabs and Pakistanis in Syria. When these people return to the West there exists an enormous support structure for these war mongering terrorists to multiply. Saudi Arabia and other Gulf States have spent and continue to spend billions of dollars to promote Takfiri Terrorist mentality in the West. One would have hoped that the United States would have learnt a lesson after 9/11 that such characters should never be strengthened under any circumstances.
The West must realize that they have to co exist with Islam and Muslims. Long term friends are moderate Sufi Sunni (brelvi) and Shia Muslims. There is no way forward with the Takfiri Wahhabi Cult. Nor does it make any sense for the West to have alliances with a despotic Monarchy which does not allow women to drive or seek education, which practices bonded labor and is the ideological mastermind for Al Qaeda.  In the long term it can only lead only to ruin and more Global Terrorism, the Boston Maraton attacks were a small preview of the future. This is exactly with Russia is so vehemently opposed to promotion of the Takfiri Deonbandi and Wahhabi ideology, they have suffered much bigger acts of terror at the hands of the same people who were responsible for the Boston Marathon.  The West and The United States must take notice and make policies where the entire world is focused on the extermination of these human organ eating terrorists who are engaged in killing Christians and moderate Muslims in Syria.
LUBP contributor Rusty Walker put it best enemies of your enemies are not necessarily your friends.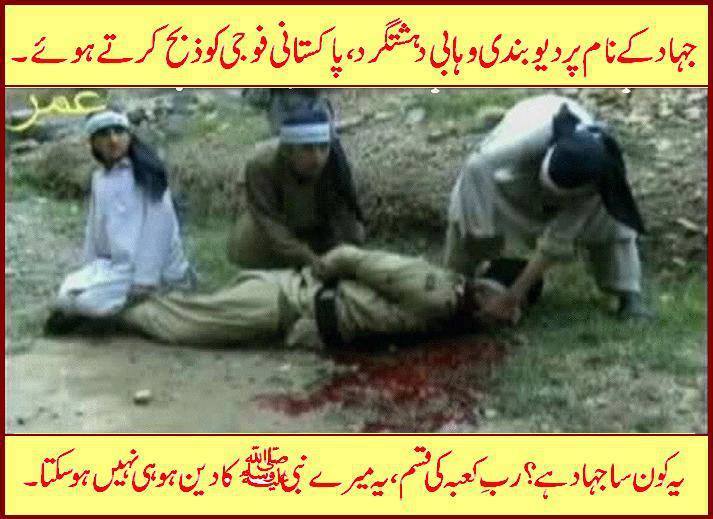 Comments
comments
Tags: Al-Qaeda, Religious extremism & fundamentalism & radicalism, Rusty Walker, Saudi Arabia KSA, Sipah-e-Sahaba Pakistan (SSP) & Lashkar-e-Jhangvi (LeJ) & Ahle Sunnat Wal Jamaat (ASWJ), Syria & Syrian Civil War, Takfiri Deobandis & Wahhabi Salafis & Khawarij, Terrorism, TIME.com, United States of America (USA), War on Terror