Naansence shameless LUBPians – by Samantha Salafi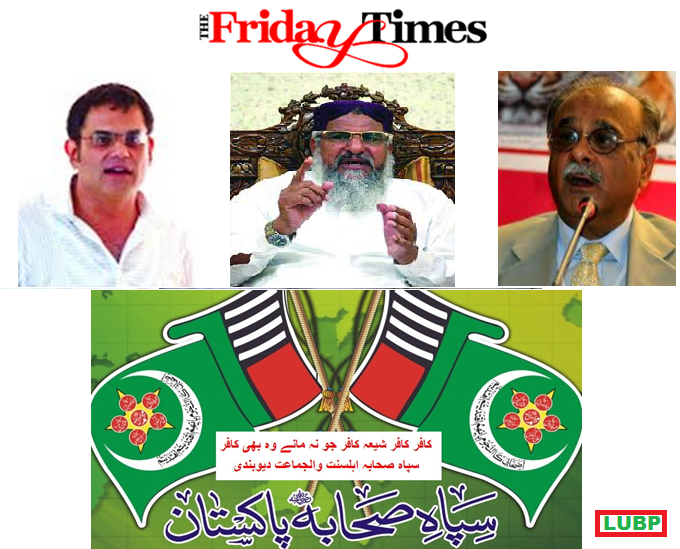 You shameless LUBPians. Now you will make a post on this video and link it with how Greatest Pro PML N blog TFT that promotes ASWJ and LeJ. You naansence people will juxtapose Greatest TFT interview of Allama Farooqi with his video clip. and then 3rd video clip of Ludhainvi and Comrade Chishti when they talk of expanding Blasphemy law. But I am very disturbed by great comment by Malik Ishaq where he says Rafzis are 5% of population when Kidwai quoted his source as saying Rafzi only 2%.

Pakistan's security agencies train ASWJ LeJ terrorists to enable Shia Genocide from Ale Natiq on Vimeo.
Comments
comments