Eid Milad-un-Nabi: Sunni-Shia unity should continue – by Laleen Ahmad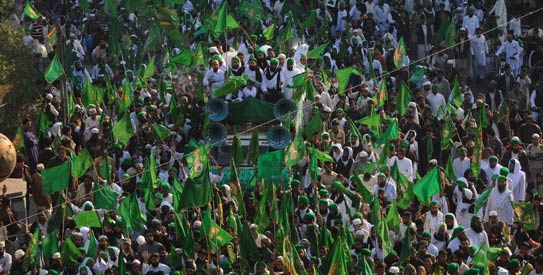 After the unprecedented show of unity between Shias, Sunni Brelvis and moderate Deobandis and Ahle Hadith against the Takfiri Deobandi terrorists of ASWJ-SSP which resulted in the successful staging of the chehlum procession of Imam Hussain  in Rawalpindi, it is time to press on. Before the chehlum, the Takfiri Deobandis did all they could to stop the procession. They used social media to arouse Deobandi terrorists to kill Shias. They used journalists like Hamid Mir and demonize Shias. They used pseudo-economists to claim that the Shia processions resulted in big losses to the Pakistan economy.

But they all failed. In addition to unity of Shia leaders, Sunni Barelvi clerics for example, Mufti Asghar Dars and Allama Hamid Raza, clearly expressed their support for Ashura, Chehlum and Milad processions.
https://lubpak.com/archives/299153
https://lubpak.com/archives/298449
It proves that Takfiri-Deobandis, their handlers and backers are bullies, and if confronted, they collapse like a wall of sand. This is what happened. Shia-Brelvi unity backed by moral support from by Christians defeated the machinations of Takfiri-Deobandis who have been barking up one tree after another after failing to stop the chehlum procession.
This unity should not be a one-off affair. It should be cemented into a bulwark against the likes of ASWJ-LEJ and their accomplices like Mufti Naeem, Hanif Jalandhri, Hamid Mir and Ansar Abbasi.
Shias and Sunni Brelvis should widen their network and include other groups like Christians and Hindus. Despite having been declared apostates, Ahmadis cannot be denied their human rights guaranteed by Islam and Pakistan's constitution. All Pakistanis who make up over 98 percent of the country's population compared to only 2 percent of the Takfiri-Deobandis should stand united and defeat this terrorist minority.
The next destination of the Shia-Sunni Brelvi unity is the procession of Eid Milad-e-Nabi (PBUP). In their mosques and also on social media, Takfiri Deobandis have started propaganda against Eid-Milad-un-Nabi rituals of Sunni and Shia Muslims.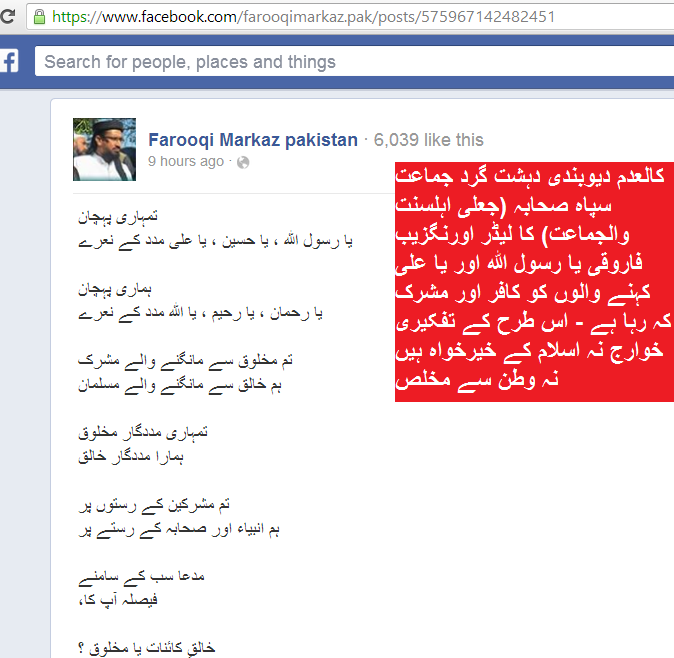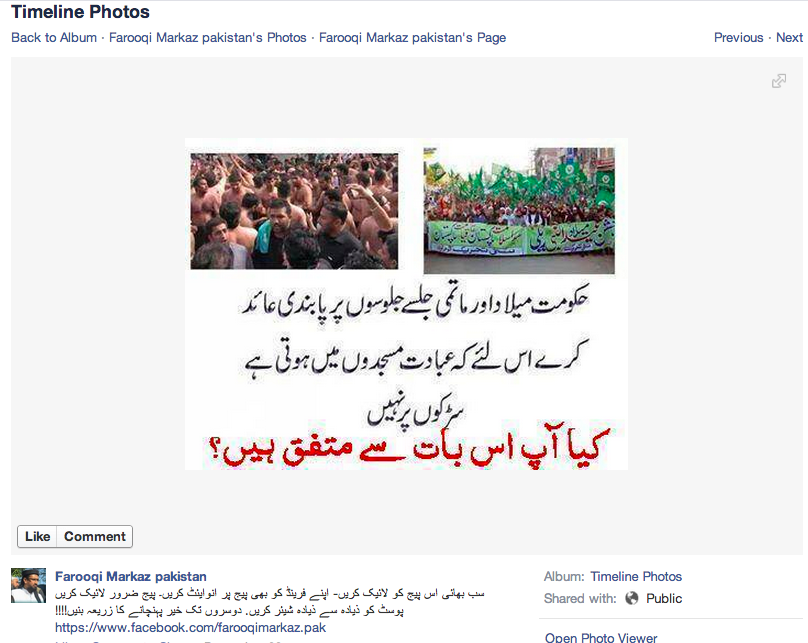 Once against Shias, Sunni Barelvis and moderate Deobandis and Ahle Hadith should unite against banned terrorist outfit Sipah-e-Sahaba Pakistan (aka ASWJ). Shias should take an active part in the Milad-un-Nabi processions and give as much moral support to Sunni Brelvis as possible. It will be great if Christians also become a part of the procession. The message to the Takfiri-Deobandis should be loud and clear: The Pakistani nation is capable of standing up for its rights.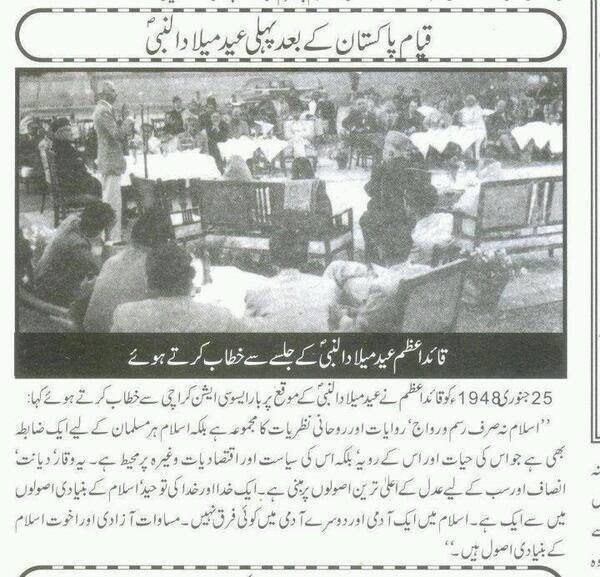 An estimated half a million Shia and Sunni Muslims attended the annual Arbaeen (Chehlum) procession in Rawalpindi Pakistan, on Tue, 24 Dec 2013. This expression of Sunni-Shia unity is a slap on those Takfiri Khawarij terrorists who want to create disunity and hatred amongst Muslims. Inshallah, the Sunni-Shia unity will be evident once again on the occasion of 12 Rabi-ul-Awal, Eid Milad-un-Nabi (pbuhp).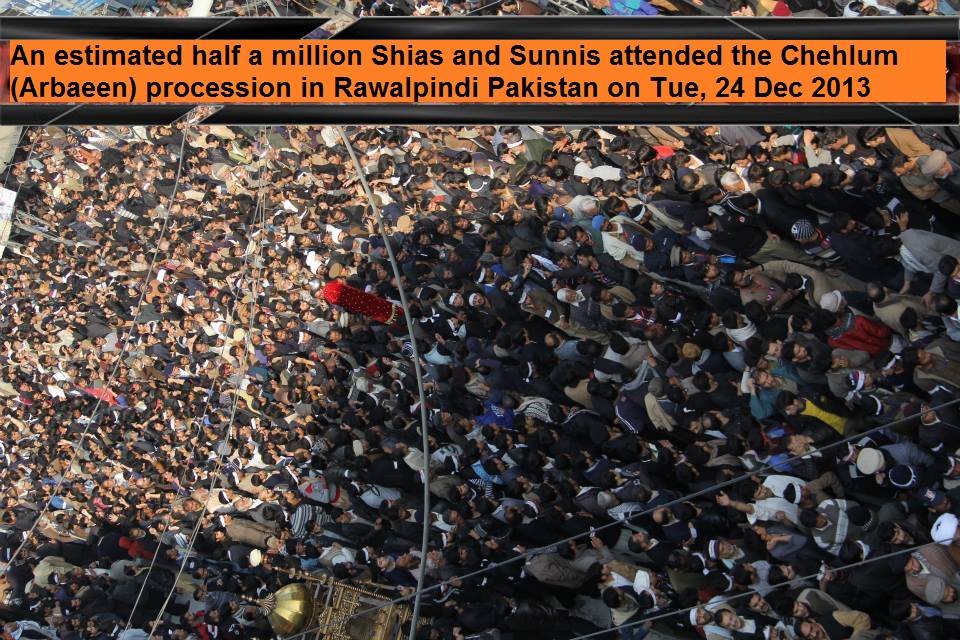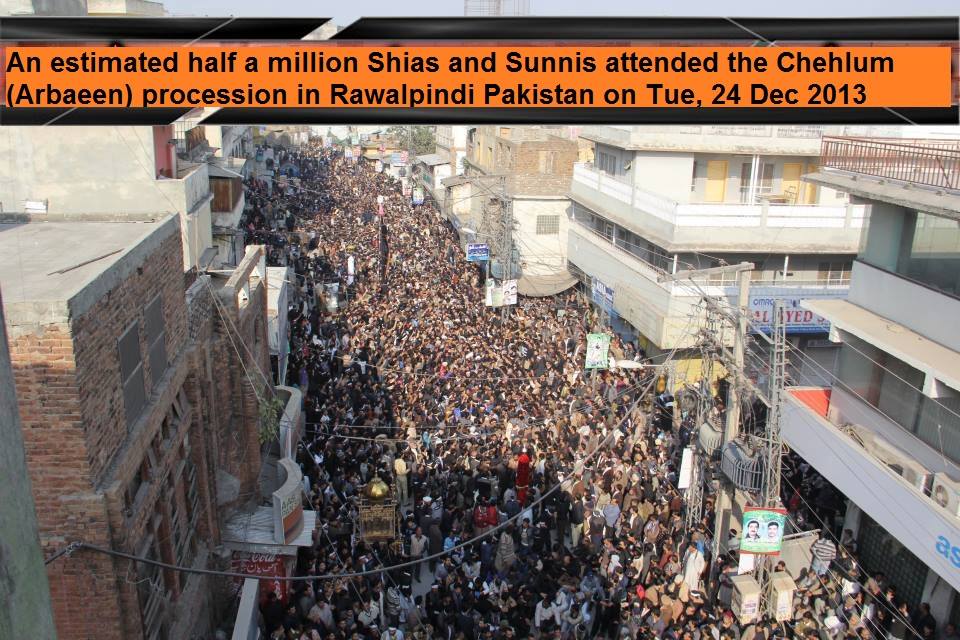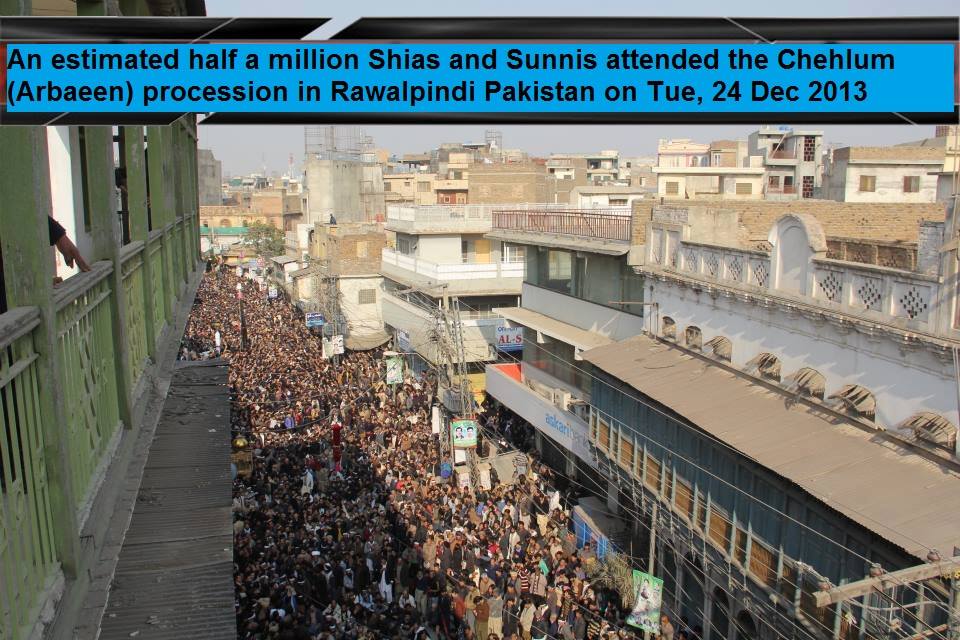 Comments
comments