Hypocrisy personified: A response to Saudi ambassador's threatening article in NYT – by Ali Miqdad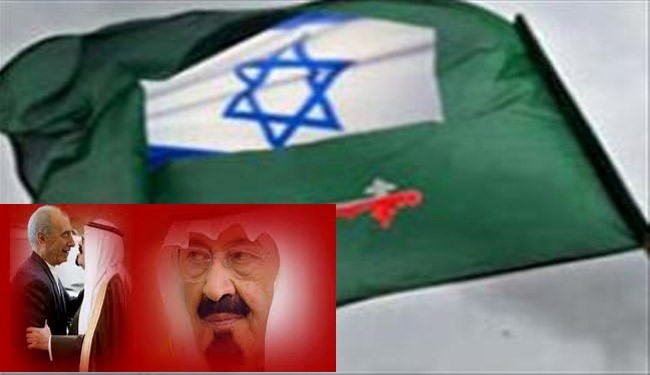 A few days ago, the Saudi ambassador to the UK, Mohammed Bin Nawaf Bin Abdulaziz Al Saud, a member of the Aal-Saud dynasty that rules the oil-rich kingdom, wrote an opinion piece in the New York Times­­­­ titled 'Saudi Arabia will go it alone', basically threatening Riyadh's Western allies that unless they confront Syria and Iran, Saudi Arabia, as the title suggests, would do so alone.
It is not clear if the Saudis are serious, or if this is a bluff designed to very publicly embarrass their Western allies over their newfound preferences for diplomacy over belligerence in the Middle East. However, the piece by the Saudi ambassador is so galling, so full of hypocrisy and double-speak that it deserves a reply.
The piece predictably starts off expressing horror over Bashar al-Assad's 'crimes' against his own people, particularly the canard that the Syrian ruler used chemical weapons against his own people. This has yet to be established, but neutral opinion would suggest that both the Syrian regime as well as the rebels so loved by the Saudis possess chemical weapons, while some commentators have even suggested that the rebels may have used chemical weapons in the Aug 2013 Ghouta attack as part of a false flag operation to drag the West into the conflict.
What is more, and the Saudi ambassador would be best placed to shed light on this, several sources have also reported that Saudi intelligence may have been essential in orchestrating the attack.
Chemical weapons are barbaric no matter who used them. But while the Saudi ambassador condemns the Assad regime for allegedly using the weapons, what would the diplomat say about the Saudi, Arab and Western financial, material and military support to Saddam Hussein when he was fighting Iran for eight years? Not only did Saddam use chemical weapons against Iranian forces, he gassed his own Kurd and Shia citizens. And it is widely believed that the West and the Saudis knew Saddam would deploy his chemical arsenal. So, Mr Ambassador, when Bashar al-Assad allegedly uses chemicals against his own people he deserves to hang. But when Saddam did it 30 years ago (with your government's help) it was perfectly acceptable? Please explain.
Secondly, you have issues with Iranian forces allegedly aiding the "evil" Assad regime that is "hurting and harming the Syrian people". Indeed, foreign forces should stay out of Syria. But, Mr Ambassador, what would you say about the thousands of hard-core foreign jihadi fighters currently in Syria most say are financed by you, your friends in Qatar as well as the West? These terrorists have been accused of pillaging, raping and killing the Syrian people. Do you really believe they are in Syria to support the democratic rights of its people? But then what would you know about democracy and human rights, considering that you deny both to your own people?
And it's good that you mentioned Bahrain in the piece. After all, it was your forces that helped the Bahraini monarchy crush the pro-democracy, non-sectarian uprising in 2011 with immense brutality. So democracy and the people's rule deserves to flourish in Syria, but not in Bahrain or Egypt?
If anything, the West needs to be applauded for eschewing confrontation and supporting dialogue to resolve the Syrian and Iranian crises. Yet your agony us understandable. After all, the Middle East is changing radically and throughout the Arab lands people are yearning for democracy, rights and freedom. That means that one day your own people may rise up against your absolute monarchy. That is why you need to support 'stability' in the Middle East.
And Mr Ambassador, though your concern for the Syrian people is touching, how do you feel about the Palestinian people and their brutal repression by Israel? Interestingly, your interests and that of Israel seem to be remarkably aligned. You seem to be united in your hatred for Iran and other independent states and groups in the Middle East.
Finally, your call to support the "champions of moderation" is a bit rich. For decades your regime has supported regressive, sectarian and fundamentalist elements across the world that have done much damage to the name of Islam and the image of Muslims. How you can talk of moderation is difficult to believe.
Comments
comments