British Secular Muslims appreciate Nick Griffin's distinction between Wahhabi Deobandi terrorists and moderate Muslims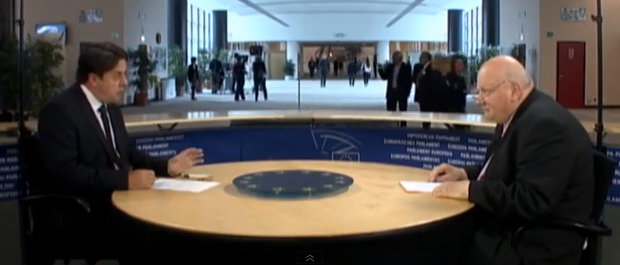 Source: BSM
Mr. Nick Griffin, head of British National Party and Member of European Parliament, is correct in his assessment of the threat of terrorism that Saudi-sponsored Wahhabi and Deobandi terrorists pose not only to Christians, Jews, Hindus and other non-Muslim communities but also to moderate Shia and Sunni Muslims.
BNP TV Video: Saudi Arabia – Enemy to Humanity
[youtube id="2MCZ4QAV7A4″ width="600″ height="340″ position="left"]
Nick Griffin explains that the Wahhabi and Deobandi terrorism conveyer belt is causing the destruction of the secular, tolerant state of Syria, and the Wahhabi and Deobandi Muslim desire to conquer the West. It may be noted that Saudi-funded Deobandi sect is semi-Wahhabi in its Jihadist and violent orientation and is responsible for majority of terrorist activities in Europe, South Asia and other regions.
In his interview, Nick Griffin admits that it was his mistake to lump all Muslims into one category, ie, terrorists or fanatics. He said that Saudi-sponsored Wahhabi/Salafi and Deobandi terrorists cannot and should not be lumped with moderate Muslmis inlcuding moderate Sunnis, Shias, Alawites, Ahmadis and other communities. He, however, insists that he was right about the gravity of threat posed by Wahhabi/Salafi and Deobandi terrorists not only to the UK and other parts of Europe but also to the world at large.
Griffin says that every single Wahhabi and Deobandi living in the UK who does not explicity and unconditionally condemn acts of terrorism by the Al Qaeda, Taliban, Sipah Sahaba and other Jihadist terrorist groups does not deserve to be a resident or citizen of the UK. He says that all immigrants who are sympathetic to or silent on terrorism by Wahhabi Deobandi groups must be extradited to their countries of origin.
Griffin also criticizes the United States Militay Complex and its fliration with Saudi Arabia, the key sponsor of Wahhabi Deobandi terrorism in the world. Griffin suggests that UK and other Western countries must not intervene at all in countries in the Middle East and must not support Wahhabi and Deobandi Jihadists.
Griffin revealed that at least two thrid of Sunni mosques in the UK are directly or indirectly funded by Saudi Arabia and that a subtle conversion of moderate Sunni Muslims to more radical, Jihadist Wahhabi/Salafi and Deobandi version of Islam is in full swing in the UK and other countries for last several decades. It may be noted that Deobandi is a semi-Wahhabi sect found in Pakistan, India and Afghanistan, operating as Taliban, Sipah Sahaba (ASWJ/LeJ) etc, and is responsible for almost all terrorist activities in those countries, including attacks on Sunni Barelvis/Sufis, Shias, Ahmadis, Christians, Hindus etc. In the UK, several Wahhabi and Deobandi militants have been involved in numerous terrorist and anti-State activities including 7/7, Glasgow Airpor attack, Woolwich slaughter etc.
British Secular Muslims agree with Mr. Griffin's views on Saudi-sponosored Wahhabi and Deobandi terrorists. It's a pity that other mainstream politicians including David Cameron and Ed Miliband continue to appease Saudi Arabia and obfuscate the Wahhabi and Deobandi radicalism that currently plagues a significant section of Muslims in the UK and wider Europe. Also, it's a pity that some "liberal" Muslim orators and writers such as Mehdi Hasan continue to lump all Muslims into one fictional category of Ummah thus obfuscating and acting as apologists for Wahhabi and Deobandi terrorists who are an equal threat to Muslim and non-Muslim communties.
Comments
comments