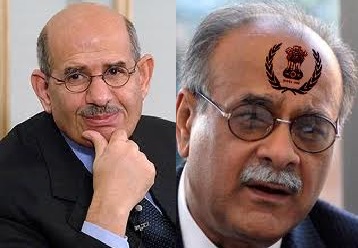 This will become INCREASINGLY clear in next two weeks Salfist are in power in Egypt. They (Noor party) will have  veto power to make interim government and all other matters, only fake liberals will be acceptable.
This is the same formula as Pakistan the extreme right has few votes but the buy a Fake liberal alliance of people like Najam Sethi and his cronies. Who promote Sipah Sahaba ASWJ LEJ and pages like hate mongering Ulema e deoband page known for celebrating atrocities, against the Shia Muslims, Sunni Brelvi Muslims, Ahmadiya Muslims, Christians and Hindus. The Christians or Shia Muslims in Egypt will have no respite they will be attacked with even more fervor. The fake liberal elite in Egyptian media will find ways to justify such atrocities as they have been doing in Pakistan. The most recent example was almost identical narratives and tweets by The Friday Times employees and Editor to justify the attempted murder of a senior judge of the High court.
These liberals will never do or say anything against the Salafists or the Takfiri Deobandis (their proxies in Pakistan) while the maintain their steady liberal gun loaded against the socialists and moderates. Instead they will promote them as prophets of peace. Of course just as  in the case of Pakistani fake liberals their Egyptian proteges will never criticize their army.
I thought Egypt's King Fake liberal might be El Baradai but apparently not Fake enough. Maybe he needs to kiss a few more Salfist before he is allowed to be the interim leader.
The interim leader may stay for a while. So it may open lucrative job openings for Pakistan's leading Fake liberals to provide courses in twisted narrative building. Now that the election rigging job is done and right wingers are in power, greener pastures await: