Deobandi ASWJ-SSP terrorists continue to target kill high ranking Shia and Sunni Barelvi officers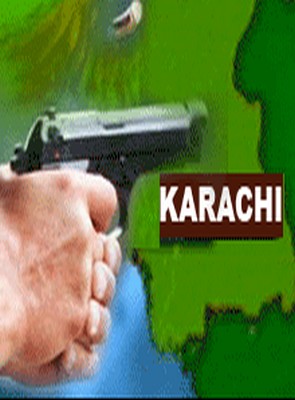 A young man Shujaat Hussain shot dead in Goilmar, Karachi.
DSP Agha Jameel shot dead in Bahadurabad, Karachi along with a six year old boy.
http://arynews.tv/en/unknown-assailants-kill-dsp-agha-jameel-along-minor/
Police Officer Anwar Hussain shot dead in Karachi.
Manzur Talpur shot dead in Karachi.
Deputy Director FIA Farhat Abbas and his son, a young boy, attacked and severely injured in Lahore.
A better known victim was SSP Chaudry Aslam who famously said:
""We are fighting a war. What am I supposed to do? They (Taliban) carry out bomb blasts in my city. Should I go and talk to them nicely? If they throw bombs should I start throwing flowers?" – See more at: https://lubpak.com/archives/301671
We have now see SSP Chaudry Aslam a anti Sunni Brelvi by a pro Taliban Deobandi SSP of Karachi Umar Khattab. The silence of the state and appointment of pro Deobandi Taliban officers to replace the moderate Sufi Sunni demonstrates the Nawaz Sharif and Imran Khan policy of furthering the Salafi Wahhabi agenda of Saudi Arabia.
We can also see from the ASWJ meeting video celebrating the killing of over 100 Shia in Quetta, that part of their agenda is to kill high ranking Shia and Sunni Brelvi officers to establish Deobandi supremacy. https://lubpak.com/archives/308845
Comments
comments