Allama Nasir Abbas's murder in Lahore was planned in Saudi Arabia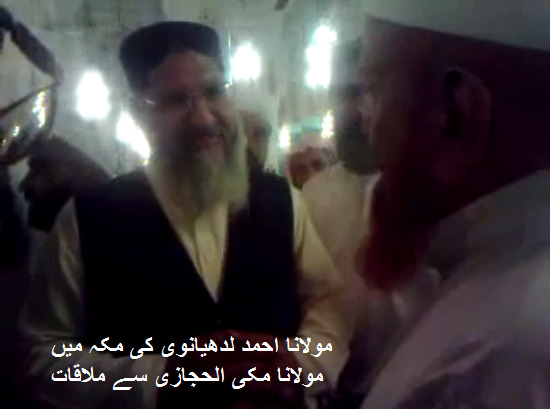 Two main leaders of the banned Deobandi terrorist outfit Sipah-e-Sahaba (ASWJ) Ahmad Ludhyanvi and Ghulam Rasool Shah visited Saudi Arabia recently where they were given directions and money to kill more Sunni Barelvis, Shias, Christians and Ahmadis by the Saudi Wahhabi handlers.
The conduit between the Saudi Wahhabi financiers and the local Deobandi operators in Pakistan is a Pakistani cleric based in Makkah, Hafiz Abdul Hafeez Makki Hijazi. This is the same person who is not only close to Ludhyanvi but also to fomer Chief Justice Iftikhar Chaudhry.
Chief Justice of Pakistan Iftikhar Chaudhry Deobandi met with the head of Sipah Sahaba Taliban in Saudi Arabia Maulana Muhammad Makki Al Hijazi Deobandi. According to another report, CJ Chaudhry also met head of Saudi Intelligence Prince Bandar bin Sultan Salafi. In both meetings, CJ Chaudhry explained his services to the cause of Takfiri Deobandi-Salafist movement in Pakistan, evidence in acquittal of Malik Ishaq Deobandi and Aurnagzeb Farooqi (of Sipah Sahaba aka Lashkar-e-Jhangvi), Hafiz Saeed Salafi (of Lashkar-e-Taiba), Maulana Abdul Aziz Deobandi (of Lal Masjid). https://lubpak.com/archives/237179
Here, in this video Ludhyanvi Deobandi and Ghulam Rasool Shah Deobandi are meeting the same money broker:

Muhammad Ahmed Ludhianvi with Syed Ghulam Rasool shah At Saudia from Progressive Activists on Vimeo.
Ghulam Rasool Shah Deobandi is the prime suspect and currently behind bars for the ruthless murder of  senior Shia cleric Allama Nasir Abbas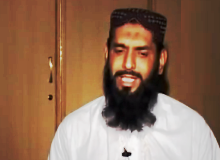 The following cable confirms what was long suspected, i.e., the connection between religious fanatics and terrorists in Pakistan and their financiers, the Arab dictators. The cable confirms that the Sipah-e-Sahaba Pakistan (SSP, also known as Laskhar-e-Jhangvi, LeJ, an affiliate of Al Qaeda and Taliban) received financial assistance from Libyan dictator Gaddafi to carry out its routine massacres of Shias, Barelvis, Ahmadis, Christians and other oppressed communities of Pakistan to implement a global Jihadofascist-Salafist agenda.
https://lubpak.com/archives/60652
Comments
comments