"More drones are better": demand the indigenous people of Waziristan and tribal areas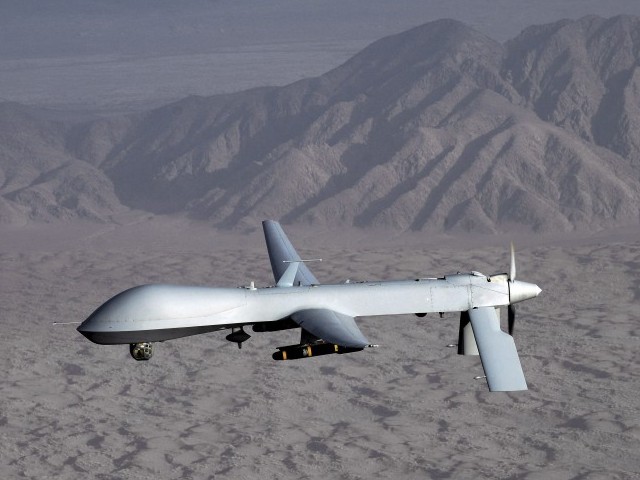 The Economists in their recent article endorse the Peshawar declaration of 2010. The indigenous population of tribal areas see the drones as a blessing. LUBP has written about the Peshawar declaration in both English and Urdu. Reports by Jinnah Institute aimed at justifying the establishment's long-standing Afghan policy, the strategic depth policy that has brought nothing but destruction to the Pakhtun and has created religious bigotry in Pakistan, have been exposed and debunked by LUBP.
Dr. Farhat Taj commented on the report:
The report is misleading and marred by selection as well as projection biases. It is prejudiced against the Pakhtun in Pakistan and Afghanistan and reflects the view of a narrow vested interest in Pakistan that has been engaged in the genocide of the Pakhtun for three decades. – See more at: https://lubpak.com/archives/56620#sthash.Y2JlXZ5b.dpuf
A 2012 report by some Pakistani and non Pakistan students of Stanford University and New York University raised more questions instead of properly addressing the existing ones.:
For instance, the report talks of deleterious psychological effects of drone victims.  While this is a valid concern, how does it full in the purview of legal studies? For every one person killed in drones 15-16 Pakistani citizens, soldiers and policemen have been killed in Indiscriminate suicide bombings and other terrorist attacks by the nexus of Jihadist groups that have taken over North Waziristan.

The drones target these Jihadist militants that are supported and protected by elements within the State.  Innocent women and children are used as human shields by these same militants and their deaths are unacceptable.

But who bears greater responsibility?
Is it just the drone attacks or those cowardly Jihadist militants that use women and children as civilian shields. Like a previous 2009 study, this study also obscures the role of the drone victims drawing stringent categories such as "major Al Qaeda leaders".

Like the 2009 study, this stringent category probably does not include mass murdering Jihadists like Baitullah Meshud.  Along with issuing death threats to Shaheed Benazir Bhutto which eventually resulted in her assassination along with hundreds of PPP activists in an earlier blast. Baitullah's TTP has boastfully taken credit for other attacks.  They have owned up to killing thousands of innocent Pakistani civilians.

– See more at: https://lubpak.com/archives/229457#sthash.0Dn5Yhr9.dpuf
Those who oppose any action against the murderous Taliban vehemently oppose the use of drones.  Their main argument is that drone attacks have radicalized the population of Pakistan and made them engage in acts of terrorism.
Let us take this argument at Face value. Total drone casualties include 200 -800 civilians out of a total of approximately 3000 casualties. The remainder includes senior Taliban and Al Qaeda leaders as well as hundreds of foreign Salafi mercenaries still enjoying sanctuaries in FATA and N. Waziristan. Those who blame drones for terrorism employ the logic that 200-800 civilian losses justifies 50,000 plus casualties of Pakistani citizens. Here is where this logic gets even more twisted.
If 200-800 dead civilians justifies 50,000 more civilians, then what about reprisal attacks on the Taliban?
why is only one side being radicalized?
If the logic of those who oppose action against the Taliban including drones was taken at face value, it would mean that tomorrow the rest of Pakistan would also be justified in killing 100 Taliban for every civilian killed by the Taliban!
This twisted logic does not even take into account the use of innocent women and children as human shields by the Taliban. It also hides the fact that from 2004 on wards, the dominant security establishment has ceded Pakistani territory to the Taliban and Al Qaida under a series of one sided "Peace Deals" that should actually be called surrender.
It is laughable when Pakistani leader say that the drone attacks are violation of sovereignty when none of them are able to even visit the Taliban Emirate.
Related: Dr. Farhat Taj made a similar case in the Daily Times January 02, 2010 

Comments
comments