Mehrunnisa of Swat: A brave woman puts General Kayani to shame (if he has any)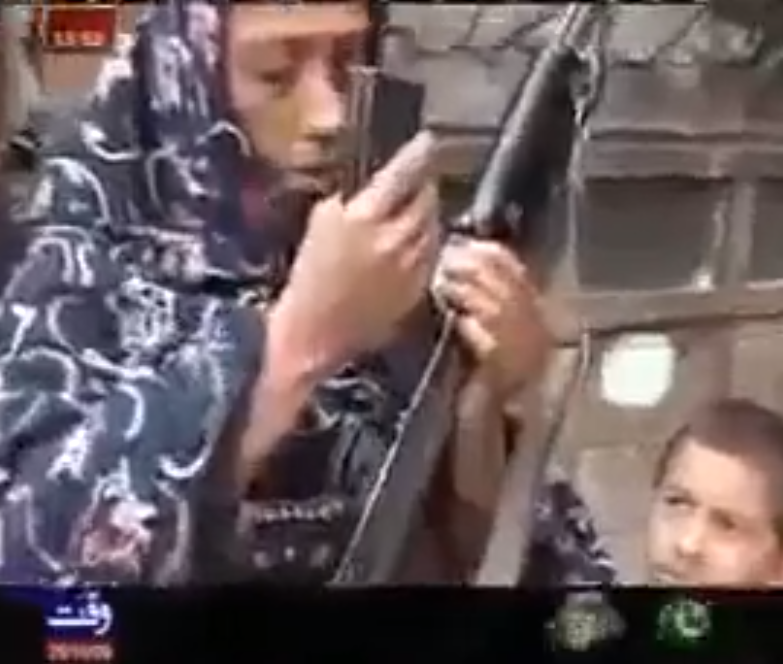 Mehr-un-Nissa of Kalam Valley (Swat, Pakistan) should be awarded a medal for bravery in the face of the Takfiri Deobandi terrorists of Taliban (TTP) and Lashkar-e-Jhangvi (ASWJ-LeJ-SSP). She helped put six Taliban animals out of their misery when they dared to attack her home. These Taliban animals attack poor defenseless women and children as well as unarmed citizens. The best solution is for the citizens to follow the example of  our brave sister Nissa and arm themselves for self defense. It would be extremely foolish to expect anything from the all powerful Army and politicians, who have been busy appeasing and protecting these vipers.
This brave Kohistani Pashtun woman can teach our army generals and political leaders to put their balls to good use. In any case, she leaves Nawaz Sharif, Imran Khan, Munawar Hasan and General Kayani with six less to talk with. General Kiyani is the most to blame because he has the most power.  The entire nation of Pakistan should demand that this brave woman should be appointed the new chief of the Army and buy some "Choorian" for General Kayani and his pathetic corp of sissy generals. ISPR is not fooling the people when their paid allies at Geo and The Friday Times try to confuse the Pakistani public about good and bad types of vipers, politicians not having consensus and all kinds of fairy tales.
Taliban and the associated Madrasas are the brain child of the Army. They are mad dogs. Army wants to keep feeding these mad dogs and if they kill some of the people, that is alright with the Army. They do not care about Christians, Himdus, Ahmadyia and Shia Muslims that are killed by their mad dogs. They do not even care if some of their own Generals are killed or if their own bases or headquarters are attacked. The will keep protecting them and freeing them from jails.
Taliban can only be exterminated by the will of the people. We should all follow the example of the brave Pashtun woman and leave fewer and fewer Taliban that Munawar Hassan and Imran Khan can negotiate with.
Comments
comments