Congratulations to President Obama on Re-election: Letter from Pakistan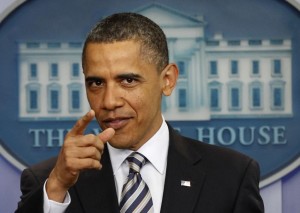 LUBP would like to extend a heartiest congratulation to President Barack Obama on his re-election.
While differences persist with certain aspects of US foreign policy, both his economic agenda (progressive taxation, enhanced government spending to spur job creation, bailouts that probably prevented another depression) as well as his social welfare platform (Obama care) are values that are in sync with a progressive ethos.  Furthermore, President Obama also appeals to most liberal-progressives for his stance on equal rights for all races, classes, women and gays – values that LUBP holds dear.  Similarly, unlike Pakistan's pro-establishment Fake Liberals, President Obama took a very clear stance on chasing and punishing Takfiri Deobandi-Salafist terrorists (Taliban, Al Qaeda, Sipah-e-Sahaba) hiding in Pakistan's tribal areas.
As critical supporters of Pakistan's Peoples Party, LUBP can relate to and empathize with the Democratic Party's social and economic reform agenda under President Obama. This is not to say that we will not continue to constructively criticize the current PPP government for their lack of delivery, failings and mistakes that are based on both constraints and competency issues. In particular, President Zardari and his two aides Rehman Malik and CM Raisani have shown callous attitude towards genocide of Shia, Sunni Barelvi, Ahmadi, Christian communities at the hands of Takfiri Deobandi terrorists.
However, as critical PPP supporters, we can empathize with President Obama as he continues to confront an obstructionist and regressive Republican dominated Congress. The current PPP coalition government faces the same resistance from the Pro-Taliban PML-N opposition and the non-elected Judiciary and PTI. Similarly, the current PPP government faced a similar backlash from the Taliban-Jamaati dominated private media (the US equivalent of Fox News) for its now universally acclaimed BISP social uplift program and its partially successful legislation in favour of Women's Rights (Women's Protection Bill, Harassment Bill).
Significant sections of Pakistan's pro-establishment urban elites and chattering classes tend to sympathize with the Republicans due to the latter's historical support for military dictators in Pakistan as well as their generally elitist economic agenda.  Pakistan's elite classes also traditionally favor the Republications because both have a shared distaste for Public social welfare uplift programs.
The current presidential debate where President Obama and even the losing candidate Governor Romney took a clear stance against the Taliban has disappointed Pakistan's elite who still harbor ambitions of having the Taliban rule Afghanistan.
As the general elections wind down in the United States, President Obama faces a deeply divided country and a Republican dominated Congress that seems bent on obstructing the very working of Government itself. We wish him luck and hope that moderate sections within the Republican party can re-take control of their party from the Tea Party lobby – the US equivalent of PML N/PTI/Chief Justice Loyalists.  The President has a lot on its plate and one of the most important agenda items is Pakistan.  Here is our prescription of what the President should take into account as he continues to develop his Pakistan policy
Mr. President, Pakistan is facing a Shia Genocide by ISI backed, Judiciary protected and Taliban/Al Qaeda affiliated Jihadist militia Lashkar-e-Jhangvi (currently operating as Ahle Sunnat Wal Jamaat under the watchful eyes of General Kayani and Chief Justice Chaudhry). This militia is at the center of a Takfiri Deobandi-Salafist nexus that includes other groups like Laskhar-e-Taiba/Jamaat ud Dawa,  Jaish-e-Mohammad, Tehrik-e-Taliban Pakistan (the group that shot and wounded Malala Yousufzai).  The parent organizations and political fronts include Jamaat-e-Islami, Ahle Sunnat Wal Jamaat, Jamiat Ulema Islam (Sami ul Haq Group), Pakistan Tehrik Insaf and Pakistan Muslim League (Nawaz). These groups have publicly shown their affiliation and bonds in the ISI-backed Difa-e-Pakistan council. This nexus is at the heart of the terrible Shia Genocide in Pakistan just as the same nexus is at the heart of bombing Sunni-Sufi shrines, massacring anti-Taliban Pashtuns and leading pogroms against Ahmadi Muslims, Christains and Sikhs in Pakistan.  Pakistan's media, celebrity pseudo liberals, ISI-influenced think tanks (Jinnah Institute) and most human rights activists have obfuscated these issues and confused both local and international audiences on this crucial issue.
Aside from affecting tens of millions of Pakistanis, this terrorist nexus affects world piece – most notably Afghanistan where Lashkar-e-Jhangvi has proudly taken credit for suicide attacks that have killed scores of innocent civilians including women and children.
(i)  Ban LeJ and their chief parent organization ASWJ. Furthermore censure their Takfiri Deobandi supporters and explore travel bans to the United States for their leaders and activists.
Since 2008, the United States under your Presidency has continued to evolve its policy towards Pakistan which is the sign of a mature leadership.  To this, we would like to recommend that you continue this evolution. Towards that end, two elements need to be addressed. One, please widen the circle of those whom you are speaking to in Pakistan.
Currently, this circle is dominated by pro establishment types like Moeed Yousuf, Najam Sethi, Ejaz Haider, Jinnah Institute, Cyril Almeida, Mosharaf Zaidi, Adil Najam, Tahir Ashrafi and other bloggers who also double as NGO entrepreneurs.  The US administration under re-elected President Obama must look towards alternate non-establishment scholars, intellectuals, parliamentarians and analysts of Pakistan.  This alternate list should include Ayesha Siddiqa, Professor Hoodbhoy, Arif Jamal, MNA Farahnaz Isphani, Farhat Taj, MNA Bushra Gohar , Senator Faisal Raza Abidi, MNA Ayaz Amir, Dr. Mohammad Taqi, Javed Ghamdi, Khaled Ahmed, MNA Nadeem Afzal Gondal, Dr. Askari Hasan Rizvi, Al-Ufaq (blog), Imtiaz Alam and Nazir Naji.
Secondly, the Drone policy needs to be made more clear and effective;  in that the media must be informed that the targets include not just Taliban and Al Qaeda leaders but their militias which include hundreds of foreign Jihadist mercenaries that would have continued their terrorist rampage inside Pakistan had the drones not taken them out.  The Pakistani military establishment must be constantly reminded that the drone program exists because certain sections continue to view the policy of using Non-State actors for strategic depth in Afghanistan and India. Similarly, the tragic civilian casualties for drones, while being reduced due to better information and technology continue because Non State militias like the Taliban and their allies continue to use women and children as human shields.
Currently, the media war has not been won by the United States which has not set aside enough resources to counter the Pro Taliban propaganda of PTI-affiliated lobbies (Reprive UK, Quilliam Foundation).  Professor Christine Fair's (Georgetown University) has elucidated this in her recent article.
(ii) Engage with non-establishment scholars and analysts in Pakistan and counter misinformation on drones more effectively.
In concluding, one must appreciate the policy evolution that has taken place by the United States on its Pakistan policy and one hopes that such a policy appraisal is also conducted on limiting the role of a deleterious Saudi/Muslim Brotherhood lobby that is antithetical to all that is good in the United States.  Why is there no Arab Spring for Bahrain or Saudi Arabia?  Similarly allowing Al Qaeda into Syria can only lead to further disaster in the region regardless of how much the Kingdom of  Saudi Arabia, Jordan, Qatar and  Turkey lobby for it.
The progressive groups in Pakistan appreciate that the United States has a more nuanced policy in Pakistan and we at LUBP hope that moving ahead, this policy continues to address the civil military imbalance in Pakistan as it has done since the first term of the Obama Presidency.
Comments
comments