Another open letter to General Pasha – by Ejaz Baloch
Dear General Pasha
The Affix with my name "Baloch" do not entitle me to communicate directly to you as our people have no idyllic past experiences of your institution.
My personal observations about you are based on your gestures in various meeting with US officials and Pakistan political leaderships as reported in the newspapers, and exhibited in your call for a briefing to the Parliament In-camera session and signing of a resolution to avert external pressure on you in the aftermath of Al-Qaeda chief Osama Bin Laden finding out and killing by the United States from a safe house of yours excellency.
I write this letter in the wake of an open letter to you by a security analyst Ejaz Haider. His letter is published by an esteemed Newspaper Express Tribune, and is widely shared and circulated via social networks and email groups.
The letter by Ejaz Haider may have some points of  essence regarding the functioning of your institution. But, in my humble view, it misses very substantive charges as it talks of  the gruesome murder of his fellow (though poles apart in practices) journalist Saleem Shahzad and does not care to mention another barbarous murder in the same days of Prof. Saba Dashtiyari, a Baloch intellectual, Academic, political activist and a father figure for hundreds like us.
What has happened to Syed Saleem Shahzad in the federal capital is a routine in Balochistan. The hand behind silencing the voice of Saleem Shahzad is the Hand colored in the blood of  Baloch civilians and political activists.
I do not hesitate or rather be apologetic in keying out your institution as murderous, genocidal and roughshod while driving in its own lane, kidnapping, torturing and killing dissenters, political and otherwise, determining, arbitrarily, what Pakistan's national interest is and how best we should go about pursuing it by tagging political parties and leadership as Traitors, and "security Risk", barricading their ways to power corridors by electoral frauds, rigging, making and breaking of political alliances, buying people through a mix of carrots and sticks, plundering national resources and financial institutions for the same purpose i.e Mehran Bank, killing them via eye washing Judicial Trials i.e civil or military( Sardar Nowroz's Sons and ZAB trial) abetting their assassination i.e Benazir Bhutto murder, target killing of them i.e Habib Jalib Baloch, Maula Baksh Dashti and Prof. Saba Dashtiyari, or abducting, detaining, killing and dumping them(Thousands are missing and 160 dead bodies of missing Baloch activists are recovered so far).
But the fact is, what Ejaz Haider has discovered, realised and questioned about your institution after the cold blooded murder of Saleem Shahzad is disregarded by many like him with counter narratives like bloody Sardars, Tribalism, Illiteracy etc in Balochistan. I expect him that his aroused conscience will not be flagged with this only effort of oppugning you in a single cataclysm.
Ejaz Haider like every centrist, a dominant trend in pro-establishment writers based in the Urban centers of Punjab, has repeated the whimsical nation-states argument and the notion of "imagined communities", any person from the minority provinces with genuine grievances from the center can not agree to, as I believed in the federation of Pakistan constituted by politically and economically autonomous units connected together for mutual concerns or interests.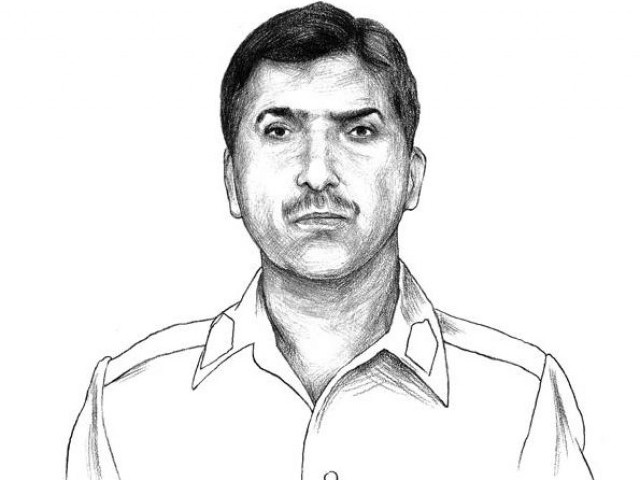 But, unfortunately Pakistan is a colonial state which has annexed half of its territories by coercion and oppression, and it never stopped as it is being practiced in Balochistan, East Pakistan, Urban and rural Sindh in different times. and it shall continues in Balochistan.
Here is how Ejaz Haider very rightly defines oppressive and tyrant regimes exercising colonial powers in the areas they have captured and kept in line for decades,
"In comparison, totalitarian and oppressive states use fear to keep the flock together. History shows that the latter break up at some point. No amount of oppression can keep the people chained; it is only a matter of time. Instead, oppression begets violence and deep turmoil. The problem with oppression is thus that it attracts what it sets out to avoid. Therein lies both the irony and the paradox."(Source)
At the mean time, when military establishment has coined a debate through some well wishers in print and electronic media, which hints toward some internal considerations and thinking, and your institution is compelled to put some face saving steps to dent its much eroded image, but it should be made clear that any face-palming steps can impress the already impressed but concerned non-political 'literati' living in urban centers, and win some applause and accolade, but closing eyes to the external and internal realities seems not working further in the coming days.
Comments
comments