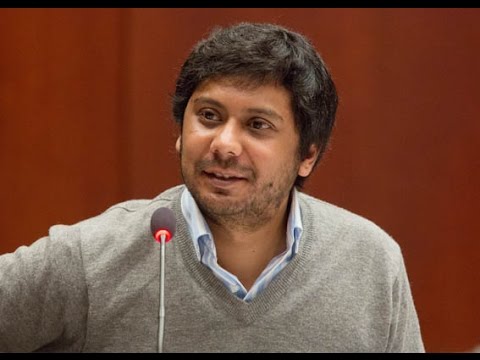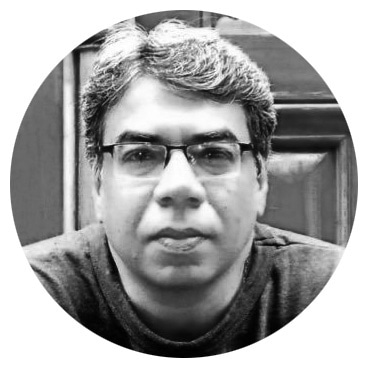 Cyril Almeida and Nadeem Farooq Paracha (NFP) are some of the sorriest PML N courtiers around pretending to be journalists and "social critics". With Cyril, it is understandable as he was a pretty compromised, pro establishment hack from the beginning of his stint with DAWN. Who can forget his vicious articles against the previous elected government, when he openly advocated for a martial law takeover and dictatorships in Pakistan. Currently, he straddles his line between the security establishment and the Saudi establishment in the form of the PML N.
With NFP, the morphing from a blunt and clear voice that eschewed populism to a tired, cliche of another washed out (sectarian) Marxist with diminishing integrity, has been a sad journey for those who have followed it. From being a passionate Bhuttoist, NFP is now reduced to grabbing the crumbs from the Sethi table of PML N hackery. More on that later.
In his article "Panama Time" (DAWN, March 12, 2017) , Cyril glosses over the Sharif family's corruption and disregard for the rule of law in Pakistan. What concerns him more than the future of the country is the manipulated electoral victory of his beloved PML N bosses. Like his mentor, Najam Sethi, Cyril regurgitates establishment dictation. For the establishment, the PTI and PPP are unacceptable. He openly advocates for the Sharif dynasty which has been ruling the Punjab for most of the last 40 years.
Cyril implores that the Sharif brothers should patch up their internal differences so that they can focus on harming the country even further. There is in utter disregard by Cyril for the damaging corruption scandals attached to the Sharif family of Pro Taliban crony capitalists.
In an earlier puff piece, "Status Quo" (January 23, 2017), Cyril reveals his lack of journalistic integrity and his bias for the PML N:
"Even a slap on the wrist from the court won't matter from here — politically, Nawaz didn't need to prove he is clean; Nawaz just had to prove that he isn't Asif Zardari-level dirty."
For Cyril Almeida, one can be half pregnant!
Just as long as the favours extend to corrupt journalists like him so that he can continue to misinform the public and peddle the myth that the PML N government is serious about tackling extremism in Pakistan. Even as the senior PML N ministers and the Sharif family itself continues to publicly align with Deobandi extremist leaders and terrorists.
NFP's "Smoker's Corner: A New Future" (DAWN March 12, 2017) on the recently concluded PSL tournament, comes across like that of a giddy and immature fanboy. Contrary to all evidence, NFP relies on his "observations" or what could more accurately be described as wishful thinking.
While the rest of the country and even Lahore were reeling from a succession of suicide attacks by Deobandi terrorists patronized by the PML N Punjab and PML N federal government, the latter overspent to conclude a cricketing tournament that was shorn of international talent and even half decent sporting spectacle. Its conclusion in an excessively guarded environment of dread fooled no one.
It certainly didn't fool international and local investors who continued to divest their holdings from Pakistan's stock market. It did not fool Pakistan's biggest sugar daddy, the United States whose Congress is debating on whether or not to once again place Pakistan on the list as an official sponsor of terrorism. Irony aside, this "honour" was also previously "achieved" under another PML N Nawaz Sharif government from the 1990s.
But none of this reality is evident from NFP's giddy and utterly compromised narrative
(excerpts copied below)
"They pulled it off",
"As the architects of this event, COAS Qamar Javed Bajwa, CM Punjab Shahbaz Sharif, PSL president Najam Sethi and the Punjab police heaved a sigh of relief with the successful and incident-free conclusion of the final, while the majority of Pakistanis at the stadium along with those watching the action on TV in the country and abroad, exhibited a rather radiant strand of patriotism and nationalism."
" A future carved from an attitude which is bold, inclusive and decisive. Not defeatist, cynical or timorous."
Comments
comments
Tags: Al-Qaeda, Commercial Liberals & Fake Liberals, Cyril Almeida, ISIS Daesh ISIL, Nadeem F Paracha, Najam Sethi, Pakistani Media, Religious extremism & fundamentalism & radicalism, Saudi Arabia KSA, Sectarianism, Shia Genocide & Persecution, Sipah-e-Sahaba Pakistan (SSP) & Lashkar-e-Jhangvi (LeJ) & Ahle Sunnat Wal Jamaat (ASWJ), social media, Tahir Ashrafi, Takfiri Deobandis & Wahhabi Salafis & Khawarij, Taliban & TTP, Terrorism