Batool Waqar: Media and rulers keep quiet over the killing of a Shia child – by Laleen Ahmad
Last evening, terrorists, most probably the Deobandi hit men, threw a hand grenade at a group of Shia mourners, all females, outside the Islamic Research Centre (IRC) mosque, injuring nine woman and killing one-and-a-half-year old girl Batool Waqar.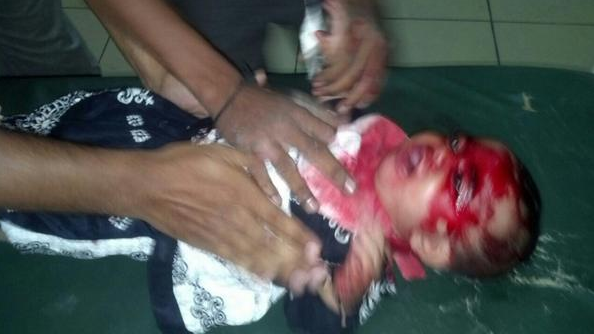 (The innocent child killed by terrorists under the police watch. Read the complete report: http://www.shiitenews.com/index.php/component/k2/item/11481-a-shia-baby-martyred-8-shiites-injured-in-blast-outside-imam-bargah-in-karachi)
The hit men as usual made an escape and the police remained silent, as they have always done. There is nothing new in the police behaviour. They have to obey their masters on whose mind the Shia genocide is the last thing. What is significant to note here is that the Tweet-crazy and sloganeering-obsessed Bilawal did not open his mouth and Tweet account to say a word about the child or her killer. The PPP government kept quiet. The MQM for which the Shias of Sindh have given unprecedented sacrifices kept quiet as it has recently formed an alliance with the Shia-killers of ASWJ/SSP/LeJ.
The reporting of Batool's killing has been interesting. All the newspapers briefly flashed the killing on their web sites. But within five to eight hours, the news disappeared altogether. One can verify it by tracking how the likes of Dawn, The News, and Express Tribune only briefly flashed the news of Batool's killing, but then relegated it to the pages one cannot easily access. Some mainstream Urdu papers did not mentioned at all. One is referred to Dunya and Jang to find out how they ignored yet another act of the Shia genocide in Pakistan. The newspapers were busy reporting how an 80-year old man in Kashmir was killed by the Indians. This report is still unverified, but is the main item on many newspaper's web sites. The innocent Shia girls and eight women with severe injuries have been forgotten.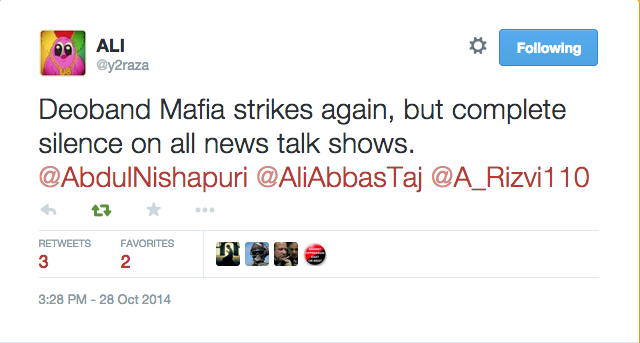 Comments
comments