Pro rights blogger Dr. Omar Ali on the death of Dr. Faisal Manzoor shaheed
Editor's note: We sympathize with sense of deep personal loss clearly felt by our fellow pro rights blogger Dr. Omar Ali. We pray for the family and for brother doctor's and colleagues of Dr. Faisal Manzoor who are dealing with this devastating loss. We urge Dr. Omar Ali to use the power of this pen and reach out to the international community of doctors to band together as humans to condemn the criminal Pakistani deep state which supports the Deobandi Taliban. These are the same people that hid Ossama bin Laden within 10 miles of the top military school in Pakistan.
As always LUBP with faithfully support any pro rights movement.
Related Tweets: https://lubpak.com/archives/313402
I first met Dr Faisal Manzoor in 1975. I was one year senior to him in high school and then in Medical School (where I also helped him study for his physiology and pharmacology exams). When he graduated, he went back to his home town of Hasan Abdal. Most of our friends moved to England and the US to "improve ourselves" or some such shit. In those days, you did not leave because you were Shia. That started later. But Faisal moved back to his small hometown and built a modern hospital there. It grew and prospered. And it was right on Sher Shah Suri's Grand Trunk road, so every friend going towards Peshawar or Abbotabad or points North (where the ISI in its infinite wisdom liked to locate their training camps for Jihad and other needs) would stop by Faisal's hospital and get infinite hospitality at any time of the day or night.
When an earthquake struck Northern Pakistan, Faisal loaded up a truckload of blankets, tents, food and medicines and headed North. He camped out there, distributing help to all and sundry. Some of them, unfortunately, were already members of the great Pakistan Islamic Purification initiative, but of course at that time we still did not know where that purification would head next.
Well, as we all know know, it headed for the Shias (among other targets). And Faisal and his family were Shia. In fact, they supported the local Imambargah. They were not just Shia, they were prominent Shias. They were also prominent philanthropists, prominent doctors, prominent helpers of all in need, prominent hosts and prominent friends of all and sundry. But being prominent Shia was what got them targeted…..and all the other prominence didn't help.
2 months ago, Faisal's older cousin (a doctor at his hospital and the deputy director of the local polio campaign) was shot dead while coming out of the hospital. On GT road. At 8 pm or so. Nobody was caught. Shit like this just happens. What can one do? it is the will of Allah. Or at least the will of Allah's little helpers in Pakistan.
We asked Faisal if he was thinking of "getting out". He said where would I go and what would I do? my life and work are all here. My family is here. My friends are here. My home is here. I will get some guards. This or that friend who is a senior police officer or a senior civil servant or a senior army officer has promised that this time, the culprits will be found.
They found him first.
He was shot dead at 8-20 pm, leaving his hospital for home. At the same spot where they shot Dr. Babar. He was not hard to find.
Another light has gone out in Pakistan.
The darkness is descending faster than we thought.
Very sad.
Tomorrow the PMA Attock will pass a condolence resolution and maybe conduct a token strike. The chief minister may even order the police to apprehend the culprits. Sometimes, these things can get noticed, even by a busy man life Shahbaz Sharif. And surely the army will promise to relentlessly defend the ideological frontiers of Pakistan.
But rest assured. The culprits will be back.
This is murder number three in our close circle.
Dr Ali Haider, Eye surgeon, only son of the legendary Professor Zafar Haider. Shot dead along with his son in Lahore.
Dr Babar Ali Ali, Faisal's cousin, an exemplary gentle soul who literally had no enemies. Shot dead in Hasanabdal 2 months ago.
Dr Faisal Manzoor, shot dead today.
Its getting closer. Strategic depth has come home to roost.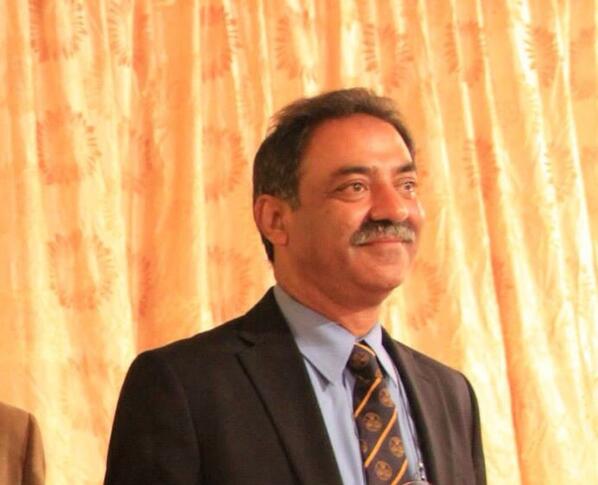 Comments
comments