Rawalpindi riots and the original sin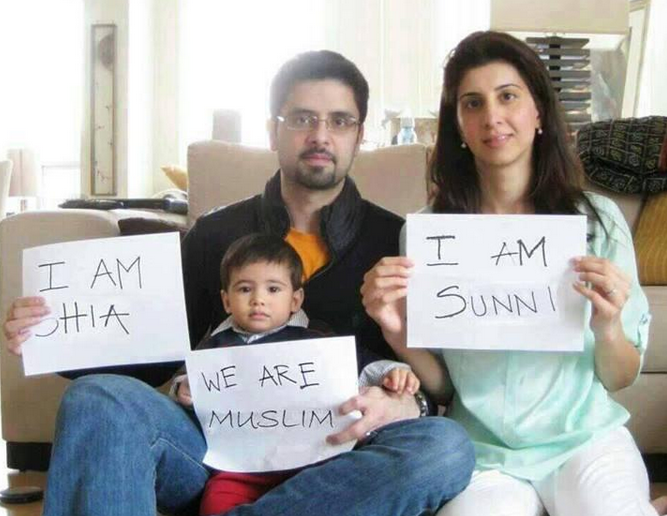 So as my previous post goes, slowly the information has started to trickle down and we are getting to the see a much clearer picture of what really happened on the day of Ashura in Rawalpindi. By the way I am still waiting for the parents of 4 beheaded kids to be interviewed, but as of yet no update on that.
What this Rawalpindi incident did was help me see the truly ugly faces of many so called moderates who have clearly put themselves in the ranks of Lashkar-e-Jhangvi LeJ (I am not going to play this game of calling this Deobandi militant group ASWJ anymore, that is who they are). Since last night most of the propaganda tweets are decrying the fact that the Shia mourners allegedly beheaded 4 Deobandi kids and smashed faces of couple of Madrassah students. And I have yet to see any credible information on the former, however i have seen couple of bloodied faces and that too has no credible source associated with it.
Whats astonishing is how the educated middle class Deobandis are behaving, except a few, majority has taken to social media in decrying the alleged atrocity committed by Shia mourners. What's disheartening and worrying is how the same Deobandis have decided to own the blood thirsty LEJ as their own. This was always a fear which has started to come to fruition, in all the incidents of terrorism inflicted upon Shias, the usual cry was that of calling such acts as A) not in accordance with Islam B) A Muslim can never commit such acts blaming it on the nexus of  Raw/Mossad/CIA/Blackwater.  Matter of fact even Shias who have been suffering the brunt of violence from Deobandi terrorists agreed upon this faulty premise and we moved from one atrocity to another.
So when the Shia mourners finally had enough and reacted with the same violence which has been perpetrated upon them for last 3 decades, suddenly the Deobandis are crying foul and have turned into Mahtama Gandhis Monkeys. Forget the fact that majority of Deobandi seminaries have been preaching hate and calling upon their madressa students to carry out God's will by ridding Pakistan of the Shia "Rafzi" scum.
Rather than denouncing the original sin of this  Mosque's hateful activities and disassociating from this hub of local Takfiri chapter of LEJ, the hypocritical Deobandis are more concerned about a scurrilous rumor that Shias beheaded 4 kids. If you have not been living under a rock, this is another play on the age old slander of Shias making Haleem out of children. So now what is it Deobandis, is it your sudden concern for human life or is it that you have always harbored ill feelings towards Shias and are only coming out in open because of this incident ?
On the side note, our old Friend Raza Rumi invited as analyst on Qatrina Hussain's D-Chowk repeated the same tired Saudi-Iran "Proxy war" narrative, granted he spoke frankly about the decadent Deoband influence. He nevertheless decided to repeat the same cliched talking point so popular in the liberal intelligentsia. I for one would really like to ask him this one question; where have Shias killed Deobandis en masse, like taking them out of buses and shooting them point blank or for that matter blowing up whole residential blocks ? If Raza Rumi knows where Irani agents are training and distributing weapons to Shia youths, can he please direct me and others to such place. i would really appreciate his inside information on this matter.
Comments
comments
Tags: Al-Qaeda, Friends of Taliban, Imran Khan, Iran Saudi Arabia Proxy War Theory, ISI, Jamaat-e-Islami, Nawaz Sharif, Pakistan Army's Support to Deobandi ASWJ & Taliban & other militants, Rawalpindi Ashura Violence 2013, Raza Rumi, Religious extremism & fundamentalism & radicalism, Shia Genocide & Persecution, Sipah-e-Sahaba Pakistan (SSP) & Lashkar-e-Jhangvi (LeJ) & Ahle Sunnat Wal Jamaat (ASWJ), Takfiri Deobandis & Wahhabi Salafis & Khawarij