The Forgotten Warrior for Justice: Justice Maqbool Baqar – by Haq Navees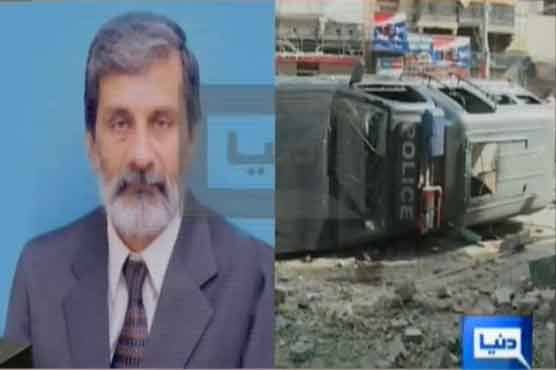 On Wednesday 26th June early morning, as Sindh Assembly went into session, just a few metres away near SHC Karachi was rocked with a bomb blast that claimed nine precious lives of the law enforcement agencies and left several injured including a Senior Judge of the Sindh High Court at the Burns Road Area in the vicinity of Sindh secretariat. The judge in question –Justice Maqbool Baqar- was the principal target of the assault that he managed to survive in a blast that, according to eye witnesses, . The blast destroyed the judge's car and damaged two police vehicles and several nearby buildings, including the mosque and several shops.
According to Police, the bomb was planted in a motorcycle on the route of Justice Maqbool Baqar and that the terrorists had already completed a full scouting for the vested plan. The bomb was packed with steel nails, balls and nuts along with some 8 kilogram of explosive. Police sources said Justice Maqbool Baqar had been on the hit-list of the banned militant organisation Lashkar-i-Jhangvi.
Justice Baqar has a reputation for honesty and has also served as a judge in special anti-terrorism courts set up in Pakistan to hand down quick judgments in terror cases. TTP spokesman Ehsanullah Ehsan claimed the responsibility of the attack, saying they detonated the bomb using a remote control device. "We attacked the judge in Karachi as he was taking decisions against Shariah and he was harmful for mujahideen,'' he said . Ehsan further said that the judge was targeted for what he said were "anti-Taliban and anti-mujahideen decisions" adding that the group would continue to target judiciary.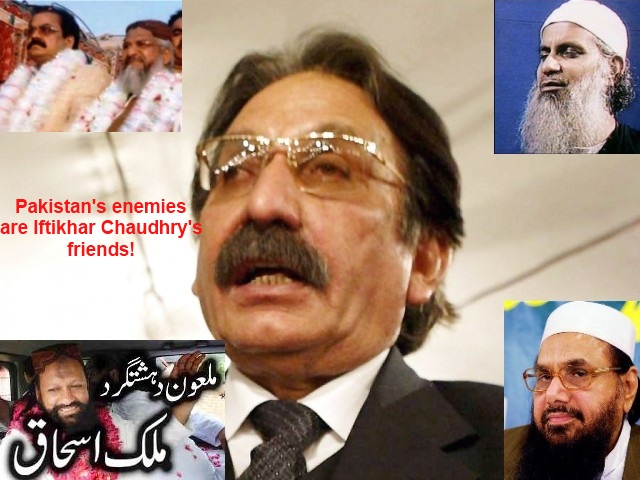 More than six weeks after that fateful morning Justic Maqbool Baqar continues to languish at the AKU Hospital in Karachi, where he is under treatment. However, it is deplorable to note that during all this time the CJP, Iftikhar Chaudhry, has not been able to find time and visit this brave warrior for justice who paid for his duty under his command. It is also noteworthy as Justice Baqar has yet been the most senior judge attacked by the LeJ and TTP. Justice Baqar was also one of the four senior most judges who stood by the CJP throughout his suspension by not taking oath – Justices Ramday, Khwaja Sharif and Musheer alam were the other ones. Is this how the CJP expresses his support to a true brother in the struggle and a fighter for justice in the country? Justice Baqar continued to be an active and vocal supporter of CJP and judiciary's cause during CJP's most troublesome days. It is important that we continue to publicly support the likes of Justice Baqar in their s efforts to spread the messages of hope and justice in our wretched country.
The serotonin-filled chief justice must respect his vow before Allah to serve his people with honesty, truth and integrity. Instead of slapping contempt of court notices for his whims and fancies, the CJP should do something to curtail the agents of darkness who assailed his bravest warrior – Just Baqar.
Much love, judge!
Keep the fire alive!
Related:
https://lubpak.com/archives/273729
https://lubpak.com/archives/271529
https://lubpak.com/archives/271577
Comments
comments