Asian Human Rights Commission's report on minorities in Pakistan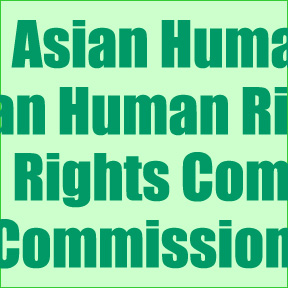 World's concern about minorities in Pakistan
Nasir Saeed
The issue of minority rights in Pakistan is discussed often around the world these days, in parliaments, human rights groups like Amnesty International, religious freedom departments, foreign affairs committees and international organisations like the Commonwealth and the UN.
By contrast, the Pakistani government hardly mentions it and pays very little attention to the repression minority groups in the country are suffering.  If anyone attempts to lobby or campaign on this issue, they are threatened and silenced like Sherry Rehman, and the late Salman Taseer and Shahbaz Bhatti.
Pakistani politicians and the establishment want the world to see the treatment of minorities through their eyes – set within the context of an Islamic state – while at the same time espousing democracy. Yet turning a blind eye to harsh realities suggests we are not interested in Pakistan's future.
Pakistani minorities have very few friends.  In government levels, they are practically voiceless and even their own representatives in parliament hardly speak out for them. Recently I had the chance to watch Dr Paul Bhatti during his visit to the UK.  He disappointingly dodged the blasphemy issue and instead chose to concentrate on flaws in the education system, to the bewilderment of human rights campaigners present for his address in the UK Houses of Parliament.
I also had the chance recently to speak with several Pakistani MPs who seemed more determined to tow the party line and less willing to speak about the religious minorities issue simmering beneath the surface in communities across Pakistan.
The electoral system has few advantages for minorities and their own MPs are not capable of speaking up for them – or are under pressure from Government or extremists not to.
Yet the isolation they experience within Pakistan is not reflected in the wider world.  There are people in high places around the world who have taken note of the oppression and injustice, and are actively lobbying their own national governments to modify their relationships with Pakistan in a way that will force the Pakistani government to change its policy of inaction.
The USCIRF (US Commission on International Religious Freedom) recently published a fact sheet on religious communities in Pakistan, covering the last 18 months. Since January 2012, the Shia community was reportedly attacked 77 times, with 635 members killed and 834 injured. They also suffered 18 bombings and witnessed 46 targeted shootings.
Christians, the second biggest religious community in Pakistan, were attacked 37 times in which 11 were killed and 36 injured. They were also attacked in targeted shootings that claimed three lives, and five Christian girls were raped.
Ahmadis witnessed 54 attacks, including one bombing, 26 incidents of targeted shootings in which 22 Ahmadis were killed and 39 injured.
According to the report, Pakistani Hindus suffered the most in terms of rape. In 18 months, the rapes of at least seven Hindu girls were reported. Not only this, but two Hindus died and four were injured in 16 attacks.  Three Hindus were killed in targeted shootings.
The Pakistani Sikhs, a minority within a minority, were attacked three times with one fatality.
Smaller minority groups were attacked 16 times, resulting in 46 deaths and 195 injured victims.
These figures are horrendous and yet the Pakistani government looks the other way.  Where else in the world is violence of this level tolerated against minority groups?  Look at the developed nations and it becomes quickly obvious that inter-religious harmony and tolerance go hand in hand with national peace and prosperity.
The report paints a grim and challenging picture for the newly elected Pakistani government and instead of dismissing this as a serious priority, it should be making firm plans to break this cycle of useless violence.
It was encouraging that Prime Minister Nawaz Sharif raised concerns about religious minorities during his maiden speech before the National Assembly. However, concentrated and firm action is needed to ensure that perpetrators of violence are brought to justice and punished.  This is the only way to deter religious extremists who turn to violence with ease. And while banned militant groups and individuals are responsible for the majority of attacks on religious communities, it is simply not good enough that the police are allowed to turn a blind eye to mob attacks or even refuse to file police reports in cases where the victims are religious minorities.  Someone should be holding the police to account.
Other countries are watching.  In the UK, which provides many grants to Pakistan, the All Party Parliamentary Group on Religious Freedom and the All Party Group on Pakistan discussed religious freedom in Pakistan in a meeting at the House of Commons earlier this month.  Pakistan was again the subject of a similar meeting held by the Canadian High Commission.
On July 10, the Chair of the Subcommittee on Human rights and Foreign Affairs of EU, Barbara Lochbihler, said there are some severe human rights issues in Pakistan. "Thus, discrimination and violence against women and girls is still predominant, of which the tendency is increasing. Also the rights of minorities, particularly linked to freedom of religion and the blasphemy laws in place in the country, need to be addressed," she said.
On May 22, Lord Eric Avebury organised a debate in the House of Lords over the issue of religious minorities and the misuse of blasphemy laws in Pakistan. Lord Alton, Lord Soley, Lord Qurban and Lord Ahmad also took part in the debate. Lord Avebury has approached the United Nations over the targeted killing of Shia Muslims and the UN itself has raised concerns over these issues on several occasions.  The USCIRF has repeatedly called upon the US government to designate Pakistan a "country of particular concern".
The Pakistan government is indifferent in the face of such international concern and downsizing the Human Rights Ministry. Even if savings need to be made, this should be no excuse for compromise on the quality and training of staff within the ministry, who are necessary to raise Pakistan's image at the international level.  If anything, the ministry needs to be more independent, accountable and effective if it is to have any positive impact at all on the situation for minorities.
The GSP plus scheme allowing duty-free access to European markets is due to become operational in 2014 so the prospects for Pakistan's economy are good.  However, the implementation of the scheme is conditional on the improvement of the human rights situation in Pakistan.  The Pakistan government should be thinking very seriously about handing this remit to the Human Rights Ministry to ensure that the conditions for GSP are met.
The government also needs to be getting its own house in order.  That means less rhetoric and more action.  For one thing, politicians that have ties to armed groups and groups with death squads should be removed from their positions.  There is absolutely not place for such politicians in a democracy that values human life and human dignity.
Extremism is devouring Pakistan from within and extremists are trying to take us back to the dark ages, spreading hate and leaving their own fellow Pakistanis for dead every day. The urgent priority for Pakistan is to embrace pluralism, promote equality and harmony, and do everything it can to foster a culture of religious tolerance and religious freedom.  It is either that or watches Pakistan's slow death as a failed state.
http://www.humanrights.asia/news/forwarded-news/AHRC-FAT-020-2013
Comments
comments