We reject establishment's pressure on MQM to toe its pro-Taliban policy – by Haq Parast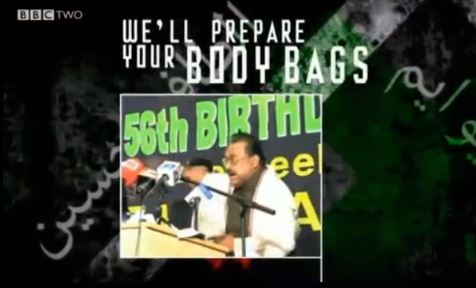 The timing for pressurizing MQM by releasing sensitive documents and evidence needs further examination. While we may disagree with some of MQM's policies, why is it that they are being harassed and witch-hunted by the establishment now?
When Pro-Establishment mouthpieces like Najam Sethi start attacking MQM, it is a sign that the security establishment wants to set the party on the right path.
What exactly does the establishment want?
ISI wants an apology from Altaf Hussain and MQM because of an anti-ISI letter that MQM allegedly wrote to the British government a few years ago.
ISI also wants MQM to soften down its stance against its Jihado-sectarian proxies, namely Sipah Sahaba (ASWJ-LeJ) and Taliban (TTP).
While at the same time Najam Sethi's paper The Friday Time continues to humanize and promote Taliban in Karachi. Questions need to be asked why now? Why are the pro Taliban forces suddenly aligned to give a free hand to Taliban in Karachi.
https://lubpak.com/archives/274139
The establishment is making hectic efforts to prepare for a Post US Afghanistan in 2014. The generals are working overtime with their various think tank fronts (eg Jinnah Institute blog) to force the current elected government of Afghanistan to accept the Taliban in a future Afghan set up. Strategic Depth is alive and kicking and MQM is its latest casualty. The establishment wants MQM to get on board with its Taliban policy and give a free hand to Taliban/Al Qaeda affiliates like ASWJ in Karachi. R
eleasing MQM's anti-Taliban letter years after it was written clearly points to this.
Full – BBC Documentary about Altaf Hussain and MQM Money Lau from Arsalan Siddiqui on Vimeo.
Comments
comments