Najam Sethi and Raza Rumi's TFT blog promotes ASWJ-LeJ terrorists, once again!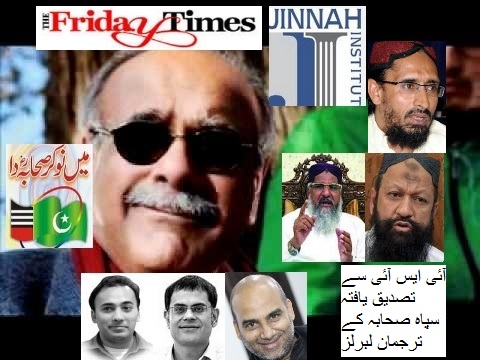 According to Sipah Sahaba ASWJ-LeJ terrorits Aurangzeb Faruqi Deobandi who spoke to Ali Chishti of The Friday Times (TFT) blog, ASWJ-LeJ maddrasas don't teach sectarianism. Farooqi also claimed that ASWJ-LeJ has 100s of madrassas with 1000s of students, and they do not teach sectarianism. http://www.thefridaytimes.com/beta3/tft/article.php?issue=20130712&page=5
The TFT blog is owned by Najam Sethi and is edited by Raza Rumi, the current director of the Islamabad based think-tank Jinnah Institute.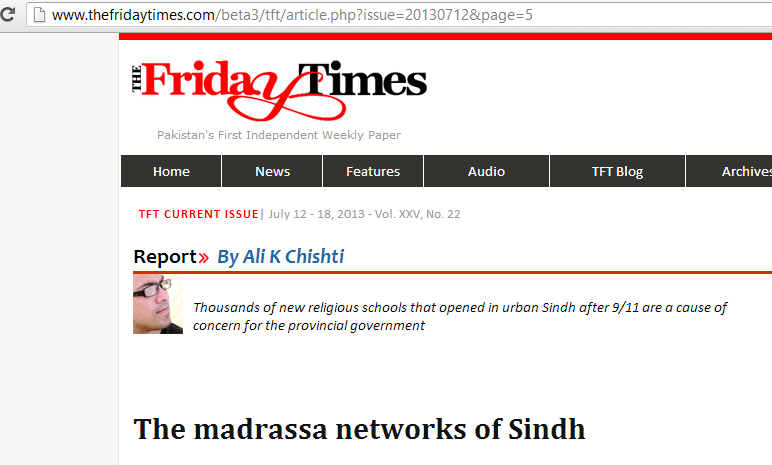 This is not the first time that TFT blog has promoted hate clerics of Sipah-e-Sahaba ASWJ-LeJ. In the past, TFT blog has published posts in which Ahmed Ludhianvi Deobandi, Aurangzeb Farooqi and other blatantly hate clerics have been promtoed as prophets of peace and harmony.
TFT blog is also notorious for misrepresenting Shia genocide as an outcome of Sunni vs Shia sectarianism or or Iran vs Saudi Arabia proxy war.
Reaction on Twitter: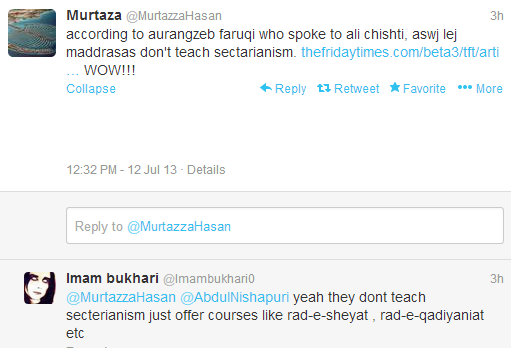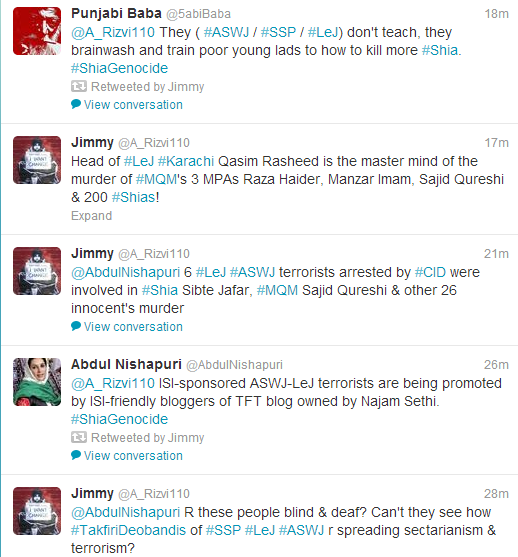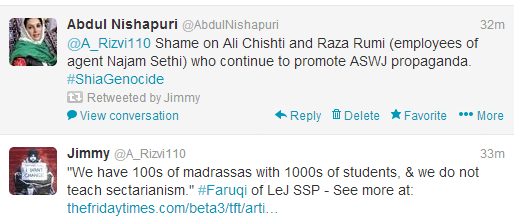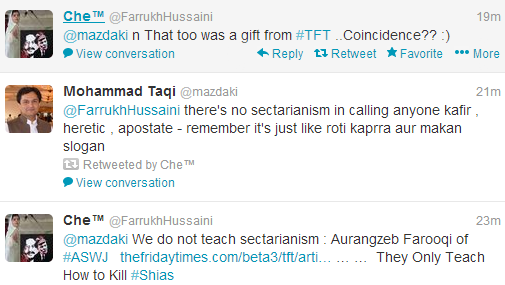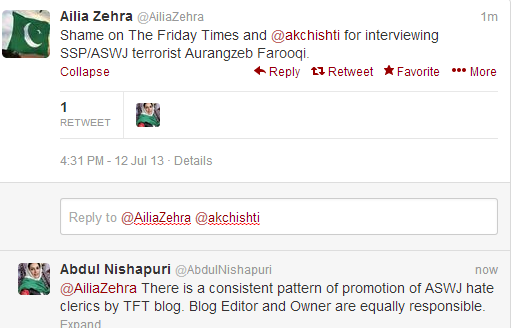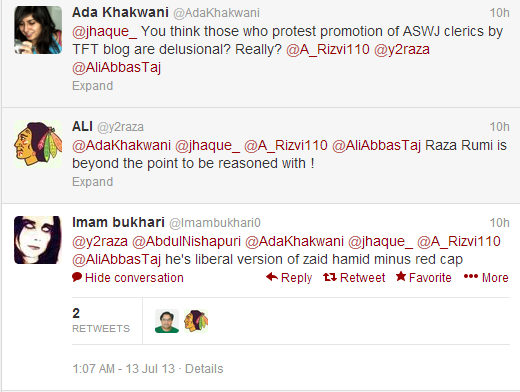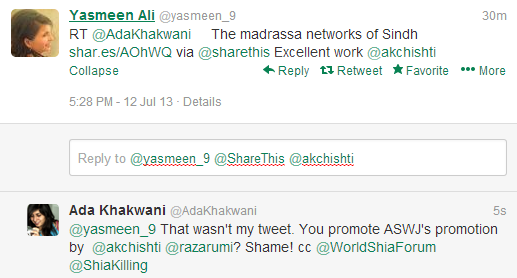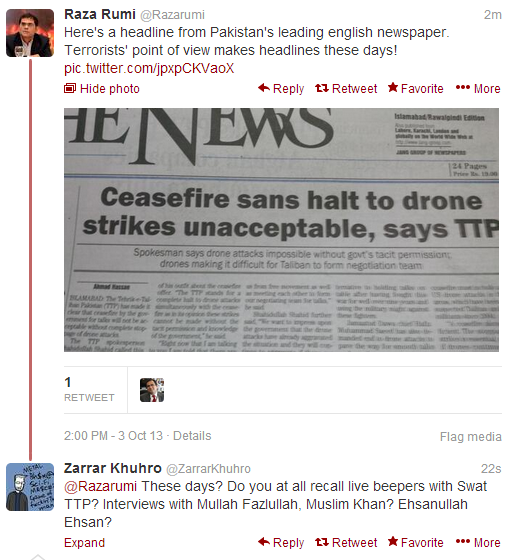 Comments
comments