Agencies have tasked Mufti Naeem Deobandi to infiltrate MQM to create support for the banned terrorist outfit SSP-ASWJ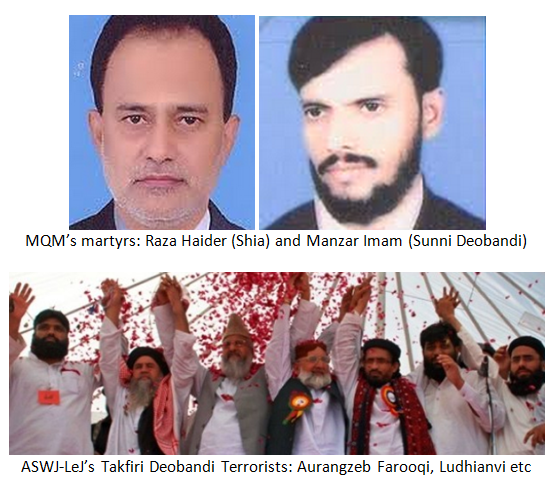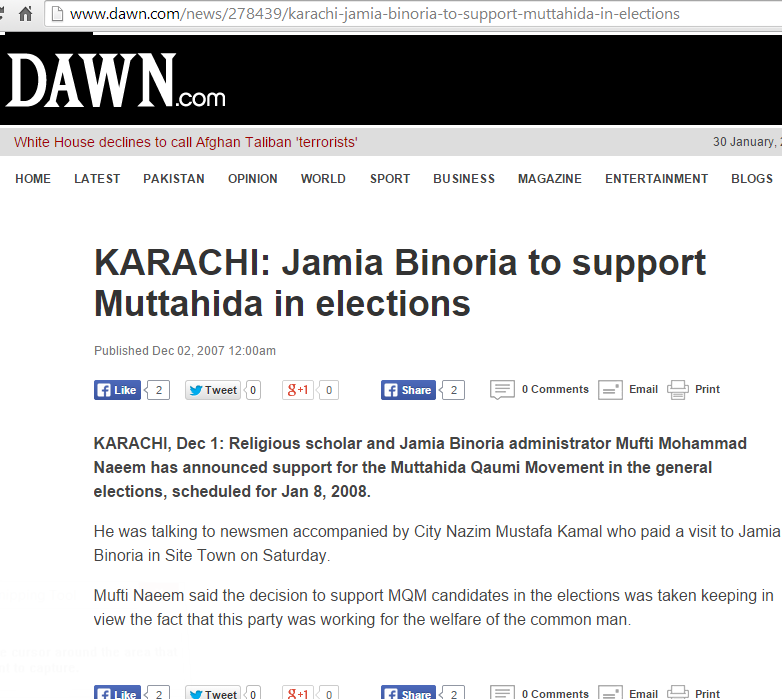 According to informed sources from Karachi, the notorious pro-Taliban Deobandi cleric Mufti Naeem of Jamia Binoria has been tasked by agencies to infilitrate the MQM, a secular and moderate political party.
Mufti Naeem Deobandi is known for his views in support of the banned terrorist outfits Taliban (TTP) and Sipah-e-Sahaba (ASWJ).
Mufti Naeem is rumoured to have direct links with Governor Sindh, Dr Ishratul Ebad Khan of MQM.
We appeal to Altaf Hussain and other moderate MQM leaders to take notice of Mufti Naeem's and Aurangzeb Farooqi's influence on Governor Sindh and Waseem Aftab.
The Mufti Naeem Group in MQM is cuasing much harm to Altaf Hussain's bold stance against sectarian terrorists who are killing Shias and moderate Sunnis.
MQM is a moderate party. It must suppress the tiny pro-ASWJ section within its ranks. The Mufti Naeem Group must be expelled from MQM.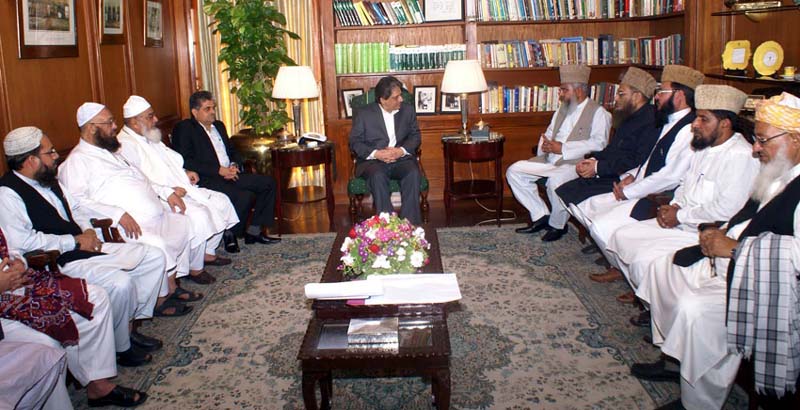 In March 2013, MQM officials belonging to the Mufti Naeem Group visited the office of banned terrorist group Ahl-e-Sunnat-Wal-Jamaat (ASWJ, reincarnation of the banned terrorist group Sipah-e-Sahaba aka Lashkar-e-Jhangvi LeJ) at Karachi on Saturday, 02 March 2013, Geo News and The Shia Post reported.
The MQM delegation led by Waseem Aftab arrived at the ASWJ Office, Nagan Chowrangi, Karachi, held talks with one of the top Takfiri terrorist Aurangzeb Farooqi.
The MQM Rabita Committee delegation discussed with ASWJ issues of mutual political interest. Takfiri terrorists of the banned ASWJ-LeJ celebrated the visit of MQM delegation which indeed provided ASWJ-LeJ with much needed credibility and legitimacy.
On Friday, 1st March, Interior Minister Rehman Malik made the remarks at a press conference in the Pakistan's capital Islamabad that "The anti-Shia terrorist group Lashkar-e-Jhangvi (LeJ) has been involved in 80 percent of terrorist incidents in the country."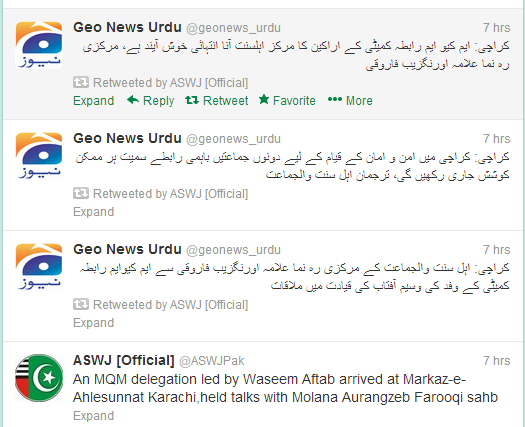 On February 16, a bomb attack targeting Shia Muslims in the main bazaar of the southwestern Pakistani city of Quetta killed at least 90 people, including women and children, and injured more 200 others. According to the police, most of the victims were Hazara Shias.
On January 10, a twin bomb attack at a crowded billiard hall killed more than 90 people, mostly Shia Muslims, in Quetta, which is the capital of Balochistan province.
The anti-Shia Takfiri group ASWJ-LeJ has claimed responsibility for almost all attacks on Shia and Sunni Barelvi Muslims in Pakistan. ASWJ-LeJ terrorists have also killed a large number of moderate Deobandi and Salafist Muslims.
It may be noted that two MPAs of MQM Raza Haider and Manzar Imam were killed by the Takfiri ASWJ-LeJ terrorists. ASWJ-LeJ Takfiri Deobandi militants have killed dozens of MQM activists and leaders in the last few years.
Ironically, the same MQM that accused PML N of being buddies with ASWJ and taunted ANP for offer of dialogue with Tailban terrorists deemed it fit to meet with ASWJ (a party led by Ludhianvi, Malik Ishaq, Ramzan Mengal, Aurangze Farooqi and other terrorists).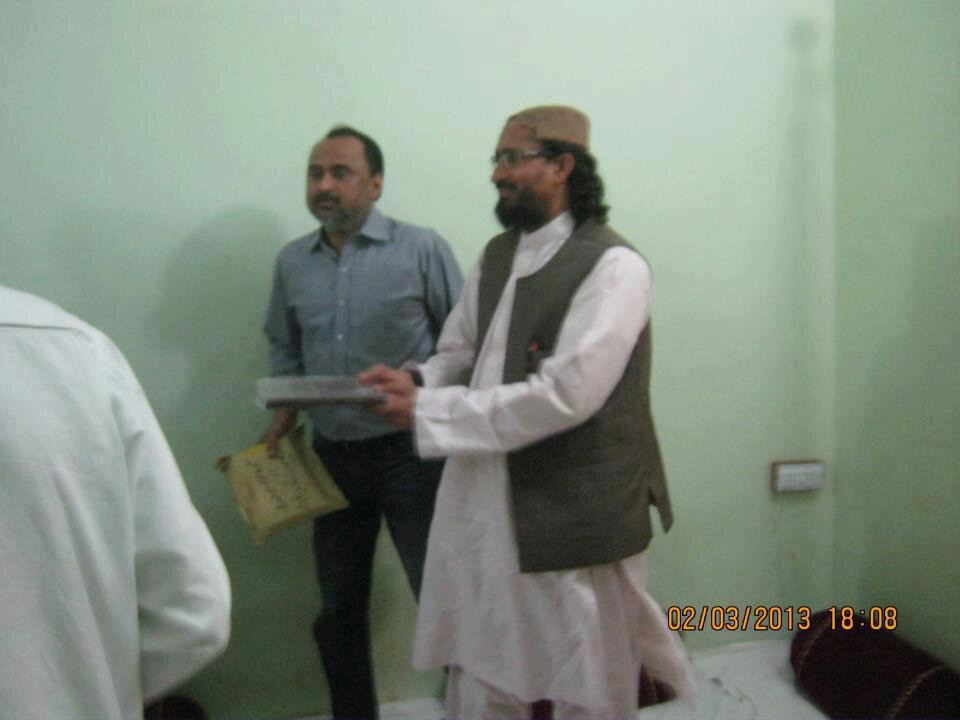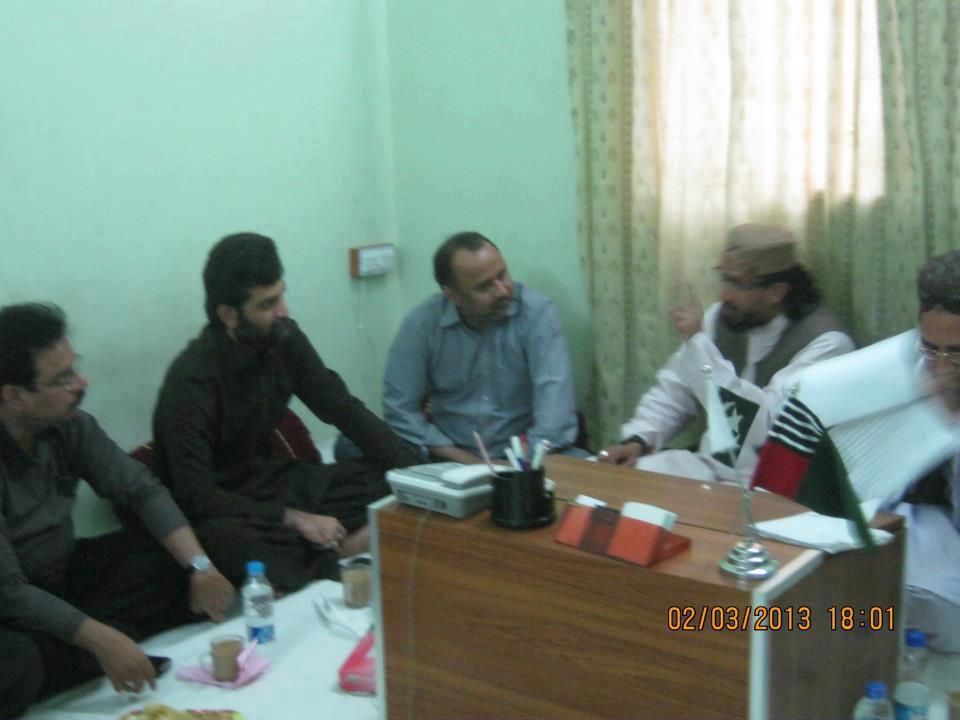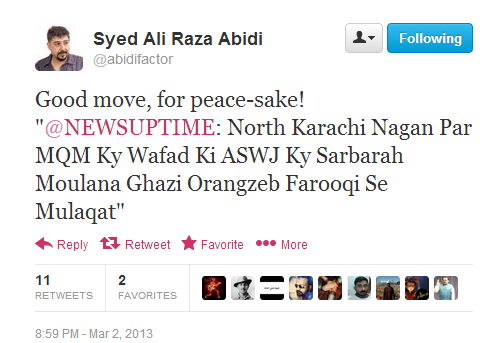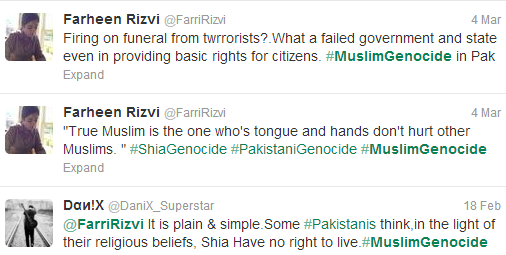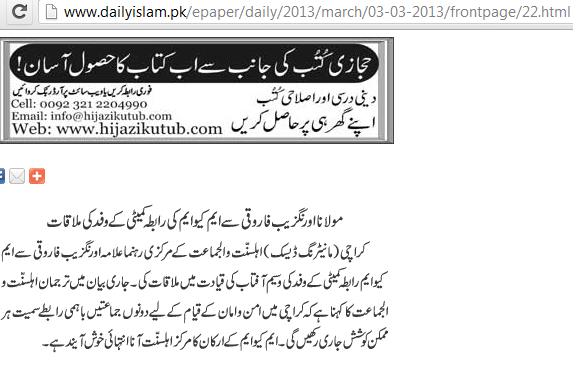 Source: Geo News, ASWJ, Shia Post, Ulma-e-Deoband, Twitter
Comments
comments