No fear of Deobandi militants in India: Shias in Srinagar observe the Arbaeen of Imam Hussain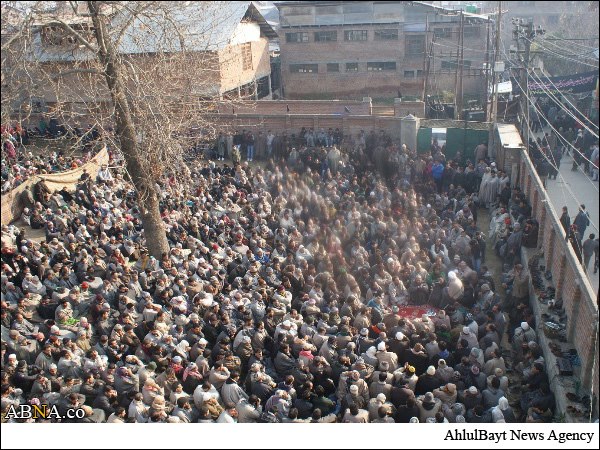 Srinagar: 3 January 2012 – Tens of thousands of Shia Muslims in Indian administered Kashmir observed the Arabaen, the fortieth day (Chehlum) of the martyrdom of Prophet Mohammad's grand son, Imam Hussain. Streets in the Kashmir valley were flooded with Shia and some Sunni followers of Imam Hussain who was martyred in the Karbala while fighting the unjust and evil rule of Yazid in the seventh century. People of Kashmir especially Shia Muslims have been observing the day with full fervor for over the past 500 years. They believe that this way they could transfer message of Karbala to next generation.
Must see this video report: http://www.presstv.com/detail/2013/01/04/281662/shia-muslims-observe-arbaeen-in-kashmir/
However, unlike their counterparts in the neighbouring country Pakistan, Shias of Kashmir and other parts of India are not persecuted are target killed by Deobandi and Wahhabi militants. In Pakistan, Pakistan army-sponsored Deobandi militants (Jihadist warriors of Sipah Sahaba Taliban) routinely attack Shia mosques, Muharram processions and ordinary Shia Muslims. So far, at least 21,000 Shia Muslims have been killed. https://lubpak.com/archives/132675 Pakistani State, Pakistan army, has remained indifferent and accepted Shia genocide as unavoidable collateral damage by Jihadist Deobadni assets of the State. Deobandi militants have also killed a large number of Sunni Sufi (Barelvi) Muslims in Pakistan and attacked a number of shrines. It may be noted that only a few weeks ago, thousands of Shia Muslims in Lucknow (India) took out a rally against Pakistani government and army on their failure to stop Shia genocide at the hands of Deobandi militants. https://lubpak.com/archives/233793
In Indian administered Kashmir and other parts of India, Shia Muslims experience no such threat or fear because of Indian government't tough stance against Deobandi and Salafist militants and hate preacher clerics. It is, therefore, no surprise that in view of Shia genocide and attacks on Sunni Sufi (Baelvi) Muslims by the ISI-sponsored Deobandi and Wahhabi militants in Pakistan, majority of Shia and Sunni Barelvi Muslims in Indian administered Kashmir do not want to be a part of Pakistan, and have rejected Jihadist terrorists activities by groups such as Jamaat-ud-Dawa (Lashkar-e-Taiba), Jamaat-e-Islami and Sipah Sahaba (ASWJ, Lashkar-e-Jhangvi).
"when we take to streets to commemorate the martyrdom of Imam Hussain, more and more people take interest to know about his personality and in this way the message of Islam passes on. And in this way we tell the oppressors that we have a lesson learnt from the battle of Karbala we won then and we will win as we have the Imam's lessons with us."
With start of the Islamic month of Muharram, Shias in predominantly Muslim-populated Kashmir valley engage in religious rituals for a period of 40 days. Giving charities and distributing food are parts of those rituals. One of the biggest congregations takes place on the 10 day of Muharram, the day Imam Hussain was martyred. People recite the whole episode of Karbala to refresh their memories and pledge to take forward the mission of imam.
"The battle of Karbala was not fought for material gains by Imam Hussain, he fought so that the basic essence of Islam which is "truth "will remain till eternity. For us, each year, Muharram is a reiteration of the pledge that we will take his mission forward and we will be saviors of Islam and its teachings"
Imam Hussain denied an alliance with unjust and tyrant Yazid who wanted amendments in Islam for his personal gains. He, rather sacrificed himself to maintain the true religion taught by Quran and the prophet more than 14-hundred years ago.
Islamic scholars here say the Karbala was not just a battle between the two groups, but is a lesson from history that teaches us the ultimate way of truth and resistance against subjugation and tyrants.
Source: Adapted with some changes from Press TV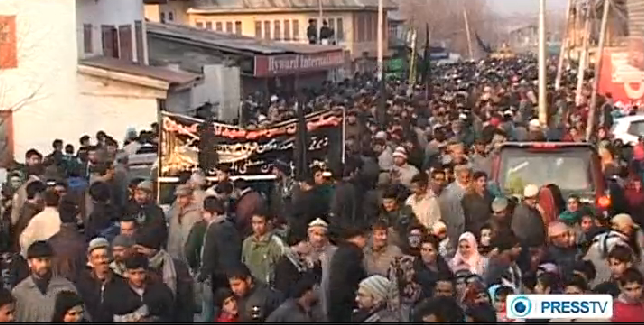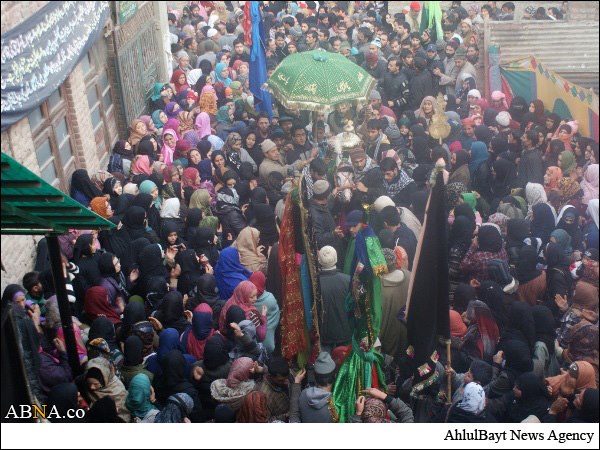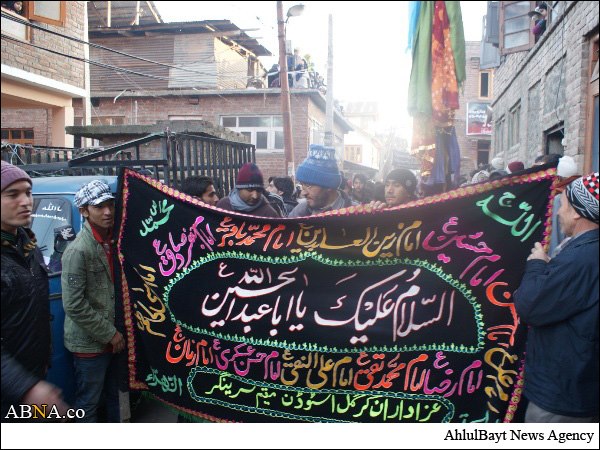 Comments
comments