An open letter to Amnesty International from concerned citizens of Pakistan – by Zainab Binte Ali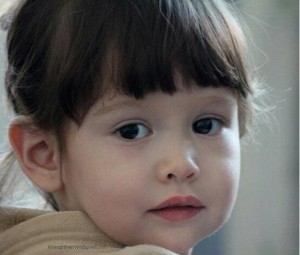 To,
Polly Truscott
Amnesty International's South Asia Director.
I am Pakiza Zahra, daughter of a victim of  Shia genocide.
My father, Shaheed Mehmood Ali Dost Hazara, had returned from Australia to Quetta.
Early morning of 13-2-2010, Shaheed Mehmood Ali dost with his cousin Yousuf Ali started their journey from Quetta to Karachi – They were travelling on 2D rented car, after travelling 1 1/2 Hour (Almost 90 KM) they reached Mangocher, City district of Kalat, where they were caught by heavy traffic blockage due to strike, when unknown motorcycle riders, selectively targeted only Mehmood Ali and his cousin Yousuf Ali in their car, leaving car's driver un-scratched. Mehmood Ali embraced martyrdom on the spot, where as 2 bullets of Automatic machine gun (AK47) passed through Yousuf's abdomen. He was critically injured, but as usual up till 45 minutes neither any volunteer not any security forces helped them by carrying them to hospital – Till 1 hour they were lying un-helped on road, and then they were taken to hospital somehow. Miraculously Yousuf Ali survived but his cousin Mehmood Ali didn't last. I am still waiting for justice.
( Source:http://www.facebook.com/permalink.php?story_fbid=321928381191472&id=11317235869487)
Since you head an organization 'which campaigns to end grave abuses of human rights and campaigning for an effective system of international justice to ensure justice, truth and full reparations for crimes under international law: genocide, crimes against humanity, war crimes, torture, extrajudicial executions and enforced disappearances', we would like to draw your attention towards Shia genocide in Pakistan.
Amnesty's reports of last three years on Pakistan's human rights situation worryingly lack the research and shows that the gravity of the issue is not being communicated to the authorities, thus neither considered nor addressed.
For example, while the report of 2010 mentions just one incident:
'Sectarian violence between the Sunni and Shi'a communities increased in Kurram Agency as Sunni Taleban exerted their control'.
Resources are available that give a detailed account of adversities and atrocities. Refer to Shia genocide database: More than 19,000 Shias have been killed, not by Sunnis, but by State-sponsored Jihadi-sectarian assets of Pakistan army. This is not Sunni-Shia sectarian violence!
Shia Genocide Database: A detailed account of Shia killings in Pakistan from 1963 to 2012
Similarly reports of following years also show laggardness and ignorance about intensity of the situation at a time when serious attention is needed:  Refer to the following news items:
2010: On 1 September, at least 54 Shi'a worshippers were killed and some 280 others injured when suicide bombers attacked a procession in Lahore.

On 3 September, a suicide attack killed at least 70 people in a Shi'a gathering in Quetta and injured another 150; the Taleban claimed responsibility for the attack.

2012: Lashkar-e-Jhangvi claimed responsibility for the execution-style killing of 26 Shi'a pilgrims in Mastung district and three of the victims' relatives as they travelled from Quetta to collect their bodies, on 20 September.

A similar attack on Shi'a pilgrims on 4 October claimed 14 lives.
On 25 January, a suicide bomber targeting Shi'a worshippers killed at least 13 people in Lahore. Fidayeen-e-Islam claimed responsibility for the attack.'
In 2011, 33 such incidents took place in which hundred lost their lives (Shia genocide database: https://lubpak.com/archives/132675) and details about this year's persecution which are on the rise are as follows.
Amnesty's reports also did not mention the problems and hardships the Shias, including Hazara and non-Hazaa Shias, are facing in Quetta due to the deteriorating situation. However, Shia genocide in Quetta cannot be seen in isolation from Shia genocide taking place in all areas of Pakistan, from Gilgit to Karachi and from Khanpur to Parachinar. For example, Shia Hazaras in Quetta are not safe anywhere. It is difficult to earn livelihood, to pursue education (University bus attacked which is mentioned in Shia genocide data base shared above), to visit hospitals, to avail transportation facilities and thus are forced to find safety, and leave their home land.
Unfortunately the issue is dishonestly and vaguely reported as a sectarian strife i.e. 'a string of tit-for-tat attacks by Sunni and Shia groups', or Hazara-specific ethnic violence, and never recognized as a systematic genocide which in itself is very distressing for the persecuted Shias around the country.
http://www.guardian.co.uk/world/2012/aug/17/pakistan-shia-massacre-military-flights?INTCMP=ILCNETTXT3487
What is even more dishonest is that the very same militant groups (such as the ISI-backed Ahle Sunnat Wal Jamaat/Lashkar-e-Jhangvi and Tehrik-e-Taliban Pakistan) that are killing Shia Muslims are also responsible for the bombings of Sufi shrines that have killed hundreds of Sunni muslims.  These same groups have also targetted Ahmadis and Christains.
By ignoring, misrepresenting and diluting Shia Genocide, Amnesty International is putting Pakistan's citizens at the mercy of State-backed Jihadist groups.
Pakistani Shias are protesting on number of forums when an eminent forum like yours is among the silent witnesses, which should lead to introspection given its big status in the international community.
Human rights commission of Pakistan is quite vocal about condemning the ongoing Shia genocide.
'Such targeted killing of people because of their religious beliefs is unfortunately no longer an anomaly in Pakistan. Those keen on creating new minorities in Pakistan have made sure of that. However, HRCP has no hesitation in stating that the terrorists managed to strike on Thursday only because those behind earlier target killings in Kohistan and Quetta had not been tracked down.'
(Source: http://www.hrcp-web.org/showprel.asp?id=294)
Similarly Amnesty International can also be helpful in campaigning against Shia genocide in Pakistan through a concerted effort by mobilizing the international community to 'put pressure on governments, armed political groups, companies and intergovernmental bodies via public demonstrations , vigils letter-writing campaigns ,human rights education, awareness-raising concerts, direct lobbying ,targeted appeals, email petitions and other online actions partnerships with local campaigning groups community activities, co-operation with student groups'.
Furthermore, the prestigious organization needs to employ some honest and courageous researchers and activists to contribute in a country like Pakistan where 'Human rights situation is poor' (Amnesty international report 2012).  We urge you to reevaluate the work of your current representatives in Pakistan – it is shoddy, dishonest and insensitive and a disservice to your organization.
Refer to: You do not have the right to keep misrepresenting Shia massacres in Pakistan
Amnesty's statement masks Deep State's role in Shia massacres in Pakistan
A humble request to Mustafa Qadri (Amnesty) and Ali Dayan Hasan (HRW)
Pakistani Shias and other rights activists protest the misrepresentation of Shia massacres by Human Rights Cartel
After a sustained campaign by non-mainstream human rights activists affiliated but not limited to LUBP, Al Ufaq and Pakistan Blogziine, HRCP has improved considerably in this regard (as highlighted earlier).
Ban Ki-Moon is appalled by sectarian killings (http://tribune.com.pk/story/423332/un-leader-appalled-by-mansehra-sectarian-killing/) and we are appalled by the silence of Amnesty International. You are Condemning the Ongoing civilian war in Syria, but strangely hesitant to condemn Shia genocide in Pakistan.
Why?
Pakiza Zahra awaits your answer.
Comments
comments