The Mysterious Death of Dr. Hassan Zafar Arif and the Military Establishment Fascist Policies – by Muhammad Faisal Younus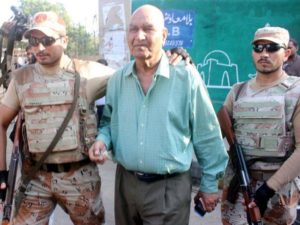 The conditions of law and order in Pakistan are progressively deteriorating because of state policymakers. Under their policies, terrorists and extremists like Hafiz Saeed, who is one of the prime suspects in the Mumbai attacks, are enjoying their freedom. The United States has declared a 10 million dollars bounty on his head yet he is roaming freely across the country and delivering lectures in universities and colleges. On the other hand, political leaders, activists, bloggers, and freethinkers don't have the same freedom. Whoever speaks against the state policies pays the price by being abducted tortured and sometimes even killed. Recently a famous political activist, professor, and philosopher, Dr. Hassan Zafar Arif was found dead in the backseat of his car. His political party and other media recourses were showing deep concern that he had been abducted and tortured to death by certain law enforcement agencies (LEA).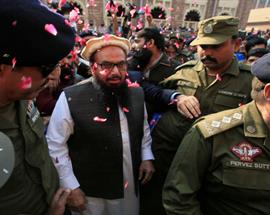 The LEAs called his death natural and tried their best to cover it up. Despite releasing a controversial medico-legal report, showing no signs of injury, and a most likely forced statement from his daughter about a natural death by heart attack, the public is not convinced. There are photos and videos of his dead body spreading quickly on the social media that show extensive injury marks on his body and blood stains on his face.
Dr. Hassan Zafar Arif was a professor of Karachi University's Philosophy Department.  He was also a member of the Muttahida Qaumi Movement (MQM) Rabita Committee. Very few people would be aware of the fact that Prof. Hassan Zafar Arif was one of the brains behind the successful first homecoming rally of Benazir Bhutto in 1986. He has done BBA (Hons), and later received his Master's degree and completed his M.A. Afterwards, he received his Ph.D. from Howard University.  He was a teacher for 34 years.  He was an asset to the country.  On May 15, 2017, when Dr. Arif was joining Muttahida Qaumi Movement (MQM) he said, "I joined the MQM for two reasons, firstly, the party has been facing state repression, and secondly, for achieving the rights of the residents of Karachi. As a socialist, I feel it is the right time to join the party."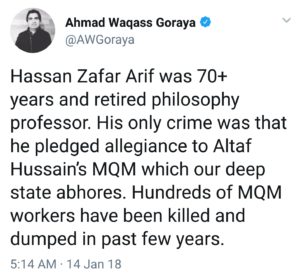 On Saturday, January 13th, 2018, he left a meeting early to see his daughter who was visiting from London. Since then his whereabouts became unknown to his colleagues as well as his family members for a time period of several hours. Later his dead body was found in the backseat of his car in the coastal suburbs (Ibrahim Hyderi) of Karachi. Blood stains were clearly visible on his face and his shirt at the time of recovery of his dead body. Earlier he had also been unlawfully detained by the security forces for 24 hours on Dec 9th, 2017 and was tortured and threatened with dire consequences for executing his assigned obligations for his political party. His mysterious death has raised several questions. Despite the LEA trying their best to prove his death "natural," all the evidence and circumstances point to the fact that it was a murder.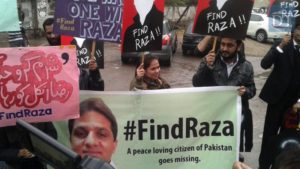 The vast majority believes that he lost his life because of his political ideology and affiliation. It's not the first time that someone lost his life because of their political beliefs. Extrajudicial killings by LEA have been happening in Baluchistan, Khyber Pakhtunkhwa (KPK) and Karachi for decades. In 2016, Dr. Farooq Satar's coordinator Aftab Ahmed had been killed in custody by rangers. Initially, rangers denied the allegations of torture and tried to prove his death as heart attack by hiding the dead body from family members but later accepted that he has been tortured to death while in custody. Despite an inquiry ordered by Ex-Chief of the army staff General Raheel Sharif, nothing has happened yet and family members are still waiting for justice.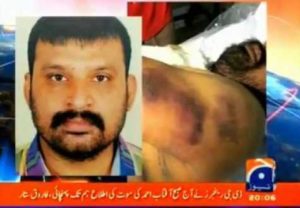 Due to military establishment policies, the country's image is being distorted and it appears as a fascist state where the citizen's advocating for humanity and basic rights are being silenced. Even large number of Pakistanis living in the territory are not getting complete awareness of the situation because their access to the global media by the state is limited. On the other side, the national media is completely uncontrolled by the military establishment and they are constantly misguiding people like they did in 1971 when they kept the entire nation in the dark regarding the civilian's genocide; yet several years later truth has been revealed. Unfortunately, the establishment didn't learn any lesson from history and have continued to repeat the same mistakes over and over again. Their selfish policies make the whole country chaotic. A few months ago, the "Free Baluchistan" campaign launched and has continued to spread successfully despite enormous resistance by the establishment. If they don't change their oppressive mindset and keep continuing the same attitude it will be disastrous for the country.
Comments
comments
Tags: Altaf Hussain, ASWJ, extra judicial killings, Freedom of Press & Speech, Freedom of Speech, Hafiz Saeed, Karachi, Military Establishment, Mohajirs, MQM, Pakistan Army, Pakistan Army's Support to Deobandi ASWJ & Taliban & other militants, Rangers, Rangers operation, State terrorism