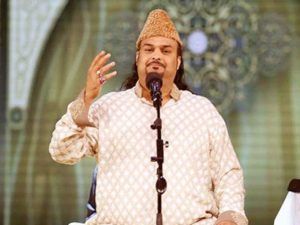 One more tragic incident has produced an innocent victim. This time a famous qawwali musician, a man with international fame became a victim of state terrorism.
Amjad Sabri was a famous qawwali singer, an international celebrity, born on December 23, 1976. He started to learn qawwali at the tender age of nine from the best teacher under the sun, his own father. A musical prodigy who joined his father on stage to perform at the age of 12 and people fell in love with him. That was back in 1988 and since then he was one of the most acclaimed qawwals in the subcontinent to have performed across the world.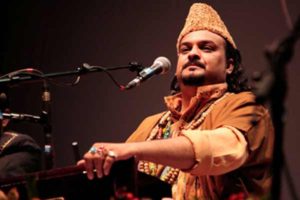 On June, 22 2016, Sabri was attacked by two armed motorcyclists while he was traveling in Liaquatabad Town in his Honda Civic. The motorcyclists opened fire at his car critically injuring Sabri, an associate and his driver. Three men including Sabri were taken to Abbasi Shaheed Hospital. Dr. Rohina Hasan confirmed Sabri's death in the hospital. He was shot twice in the head and once on the ear.
His death has produced a major question mark on the performance of law enforcement officials in Pakistan, specially in a big metropolitan city like Karachi. Rangers have stayed in Karachi for last few decades but have failed to bring peace in the city. The crime rate is getting higher everyday including target killings, kidnappings, extortions and so forth.
Law enforcement agencies are being blamed for supporting criminal elements in the city including Lyari gangsters and banned organizations including Ahl-e-Sunnat-Wal-Jamaat (ASWT), Jamaat-ul-DAWA, Lashkar-e-Jhangvi and so forth. They are carrying out criminal activities freely including hate speeches, public gatherings, extortions, etc. Instead of taking action against them, law enforcement personals are busy targeting innocent civilians and political representatives of Karachi.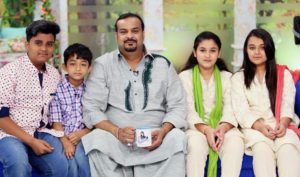 No one has yet claimed responsibility of Amjad Sabri's murder but several possibilities are being discussed on the media such as banned organization including ASWJ, Tahreek-e-Taliban Pakistan (TTP), Lashkar-e-Jhangvi or a newly established political group consisting of only few people under the umbrella of Pakistani establishment.
It has become very evident that the state has failed to protect innocent civilians. The state and its intelligence agencies are responsible for distortion of peace in the country by promoting and strengthening terrorist groups in South East Asian region.
"If you are growing snakes in your house and thinking they will bite your neighbors, you are a big fool".