LUBP bids farewell to Jon Stewart of the Daily Show – by Ali Abbas Taj
For over 16 years, world renowned comic, satirist and social commentator, Jon Stewart has entertained, informed and inspired countless numbers of us to challenge the official narrative. Individuals like Jon Stewart and those whom he sponsored like Stephen Colbert have been a big inspiration to alternative media platforms like  LUBP to challenge the official narrative.
Shows like the Daily Show have provided us with a template for challenging corporate media and exposing their hypocrisy, double standards and selective morality. In the case of Pakistan, we are referring to both the openly extreme-right wing Urdu media and the Fake Left-Liberal English speaking elitists.
For instance, when a section of the Fake Liberal Mafia was typically gushing over Hamid Mir's misappropriation of the Baloch Nationalist cause, we at LUBP exposed this Pro Taliban hack for misusing the Baloch cause for his dark agenda of supporting global terrorist Osama Bin Laden.
On Thursday, August 6th 2015, Jon Stewart bid his final farewell to the Daily Show. We wish him and the Daily Show team the best of luck in their future endeavours. We would also like to take this opportunity to thank him and his team, including Stephen Colbert, for both inspiring us and educating us on how to challenge the official spin of the powerful corporate media in Pakistan. From the countless clips that inspired us, this last clip by Jon Stewart sums effectively sums up ways to both identify and subsequently challenge the official spin.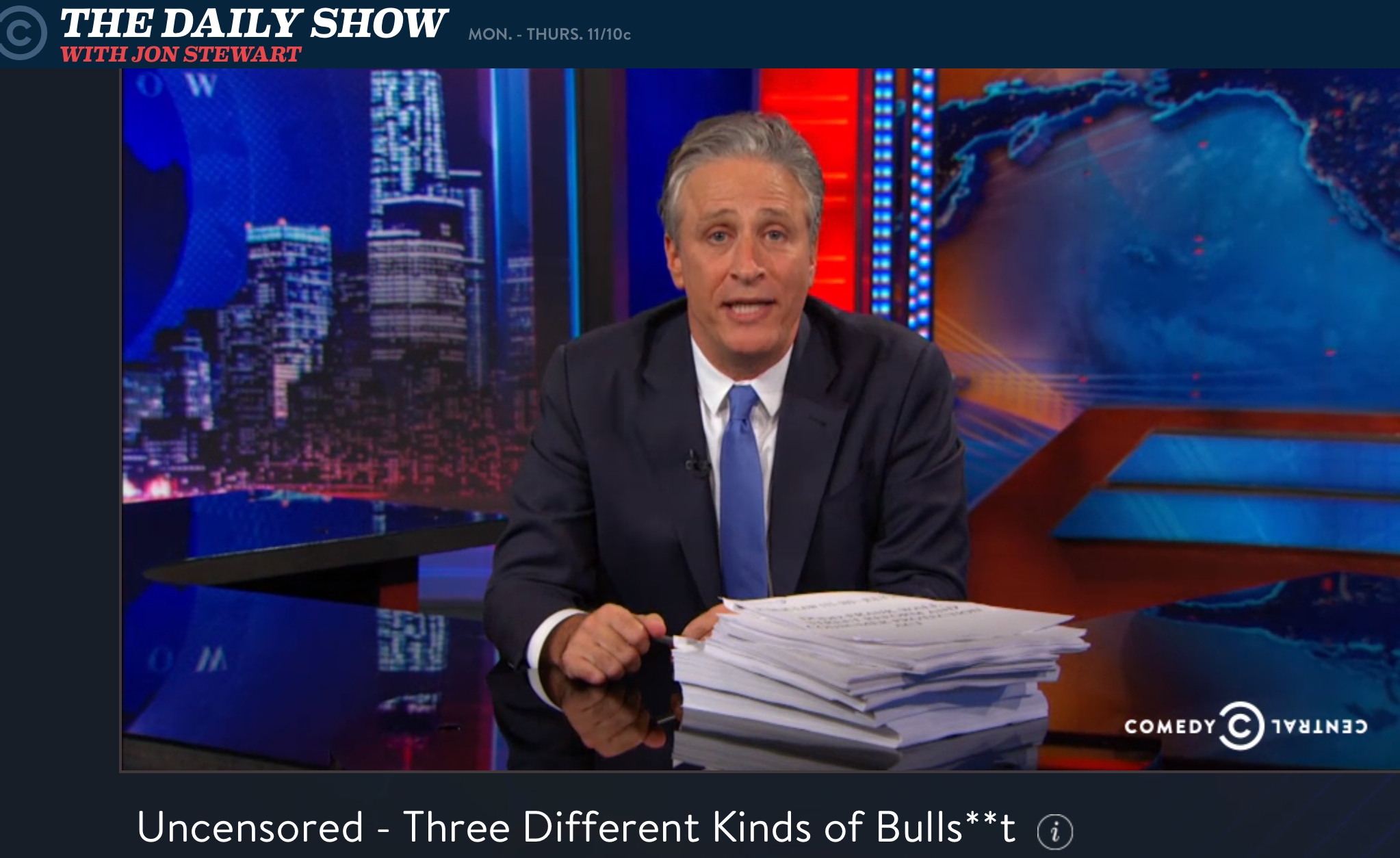 Thanks Jon for your unrelenting efforts to expose the insidious agenda of mainstream media and for inspiring us to develop a counter narrative. I would like to dedicate this seminal song by Pink Floyd, "Shine on You Crazy Diamond" to Jon Stewart.

Comments
comments