"The ISI's connection with Mumbai's underworld": Geo's whispering campaign against Pakistan Army – by Muhammad Saeed Qadri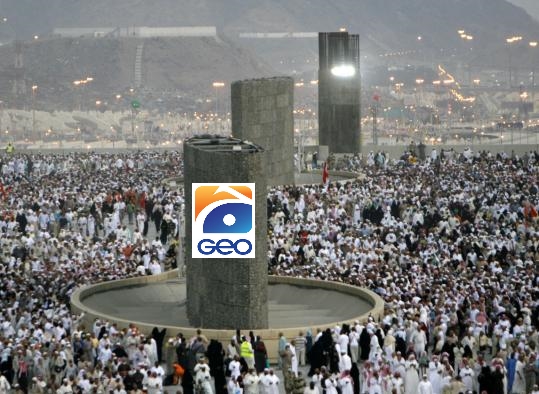 Editor's note: We are pleased to introduce a Sufi Sunni, a Brelvi Muslim. He will be contributing to LUBP. The readers are welcome to respond to his articles. He can be contacted via Editor LUBP.
If you go to any press club in Punjab and Karachi, you will find journalists working for Jang/The News/Geo regretting wistfully how Pakistan's premier intelligence agency, the ISI, has made an alliance with the "Muslims elements" Mumbai underworld to establish a news channel to propagate its image at the cost of those channels which want to create genuine peace between Pakistan and Indian. This whispering campaign seems to be either convicting people or creating doubts in the minds of those who regard the ISI as a patriotic institution and Pakistan's first line of defence against external enemies.
Geo's whispering campaign against the ISI/Pak Army seems convincing on a few counts. First, the Geo journalists' reference to the Muslim elements of teh Mumbai underworld makes sense to many unsuspecting people. Everyone knows that Daud Ibrahim lives in Karachi and is being protected by the ISI/Pakistan Army. Second, the forthcoming channel in question is the Bol channel. It is widely believed that Daud Ibrahim and other shady billionaires are behind Bol. Second, Geo has launched "Aman Ki Asha" which aims to bring peace between Pakistan and India. There is a popular perception that the Pakistan Army is not in favour of peace between the two countries. Third, the Bol administration has weaned Geo's top journalists by offering them phenomenally high salaries. For instance, Kamran Khan who was drawing 1.5 million rupees a month from Geo has joined Bol with a ten-million rupees a month salary. "Only black money can sustain such high salaries," say Geo's campaigners.
That Geo is on the offensive against the ISI/Pakistan Army is proven from Geo's unprecedented assault on the ISI when Hamid Mir was shot at. For hours, Geo showed the photo of the ISI director calling him "the man who is behind assassination attempt on Hamid Mir!"
By trying to convince people that the ISI is in alliance with India's underworld, Geo is trying to rob the Pakistan Army of its moral standing. It is clear that Bol with its team of Pakistan's most famous journalists poses a real threat to Geo's rating. By demonizing the Bol channel and 'proving' that it is the enemy of Pakistan, Geo's owners and advisors want to continue to retain their hold on Pakistan's politics and also continue to generate enormous profits. It would be interesting to see what happens when Bol starts transmissions. Will the Pakistan Army retreat like it did when Geo launched its successful assault on the ISI chief or take on Geo will determine who controls Pakistan.
Comments
comments