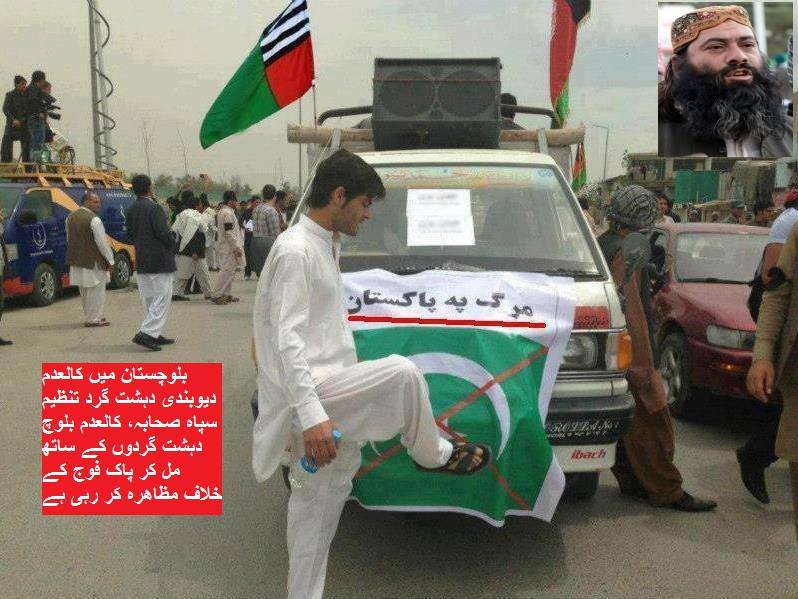 This is an ASWJ-LeJ rally glorifying their terrorist Deobandi leader, Ramzan Mengal. It is about placing an ISIS-affiliated Deobandi terrorist group, ASWJ-LeJ, above the interests of Pakistan.

This image is also a disturbing reminder of how the once secular nationalist Baloch liberation and rights movement is being misappropriated by Deobandi terrorists who had the full support of the ISI during the reign of former DG ISI and COAS, General Kiyani.

Two disturbing events that highlight the extant to which the Baloch Nationalist movement is being infiltrated by Deobandi terrorist groups

1. The widespread support for Jundullah terrorist leader, Rigi
https://lubpak.com/archives/16363

2. Ramzan Mengal, the Balochistan chief of the Deobandi terror group ASWJ-LeJ leading the funeral prayers of Baloch nationalist icon, Khair Bakhsh Marri https://lubpak.com/archives/314745

This newspaper clipping highlights the extant to which Deobandi terrorist groups have infiltrated the Baloch. An Ostrich mentality by Pakistan's elitist pseudo liberals on this issue is only going to make it worrse.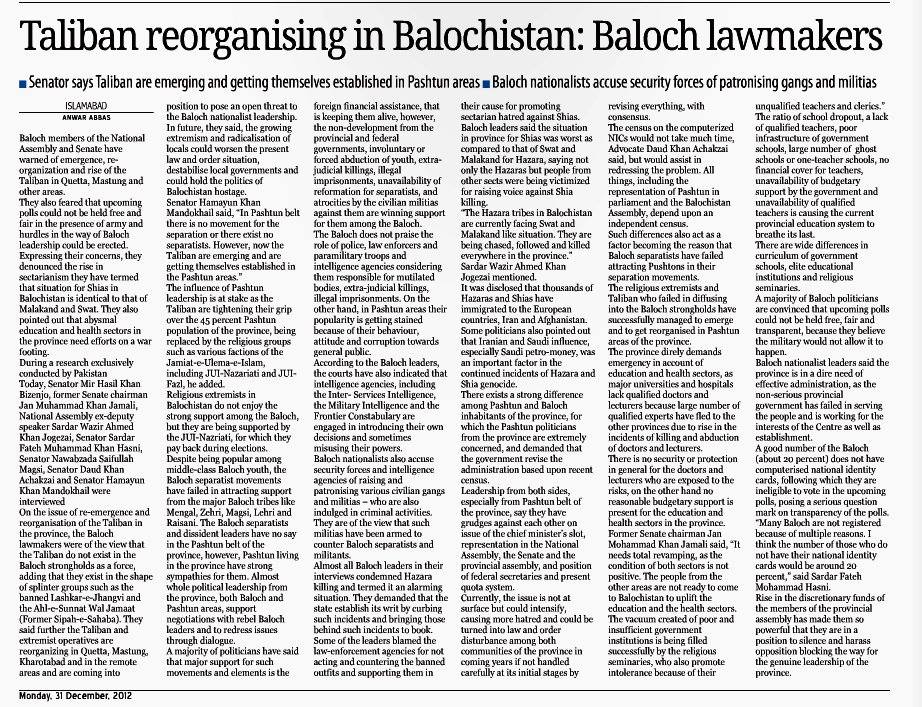 Comments
comments