Tarek Fatah is taking credit for Nobel Prize for Malala Yousafzai. Seriously?
A certain group of commerical or dollar-oriented NGO-brand "liberals" is currently posing as ones whose campaign resulted in Nobel Peace Prize for Malala Yousafzai. The group is led by a Saudi-returned Canadian citizen of Pakistan origin, Tarek Fatah, known for extremely bigoted views about Sunni Sufis, Shias, Ahmadis, Jews and other persecuted communities. Although Tarek Fatah currently poses as a friend of Jews and other communities, his antisemitism, Shiaphobia, Ahmadiphobia and peddling of false Sunni-Shia, Saudi-Iran binaries to hide or obfuscate Deobandi Salafi terrorism against Sunni Sufis, Shias, Ahmadis, Hindus, Jews, Christians etc is well documented.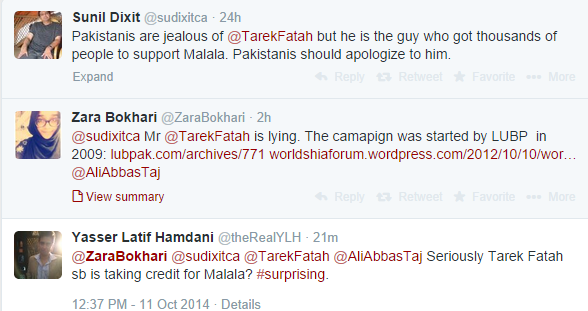 While Tarek Fatah and his cronies claim that the Nobel Prize to Malala wasn't possible without their campaign, bear in mind that these very people do no dare to mention the Deobandi takfiri identity of the TTP-ASWJ terrorists who tried to kill Malala Yousafzai in October 2012.
As a matter of fact, they ignored or ridiculed Malala Yousafzai when she used to write a schoolgirl's dilary for BBC Urdu in 2009 to document her struggle against Deobandi terrorists of the TTP and ASWJ.
This group is hiding that back in 2009, it was a Pakistani progresive blog, LUBP, which published the complete archive of Malala Yousafzai's diary and proposed her nomination for the Nobel Peace Prize and Lenin Peace Prize. https://lubpak.com/archives/771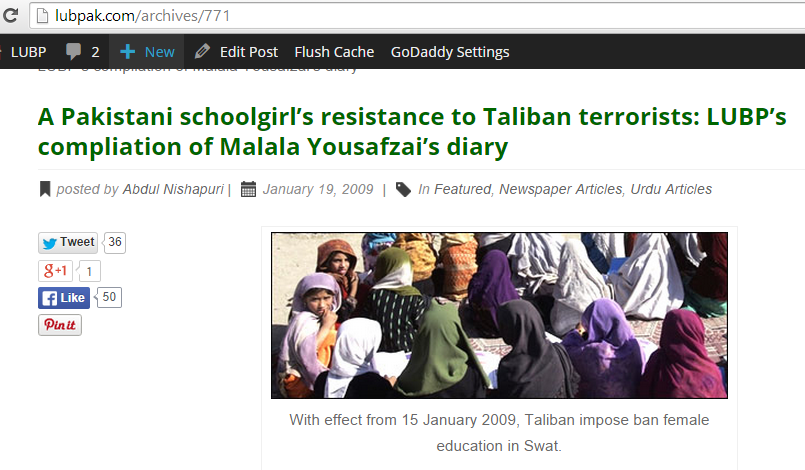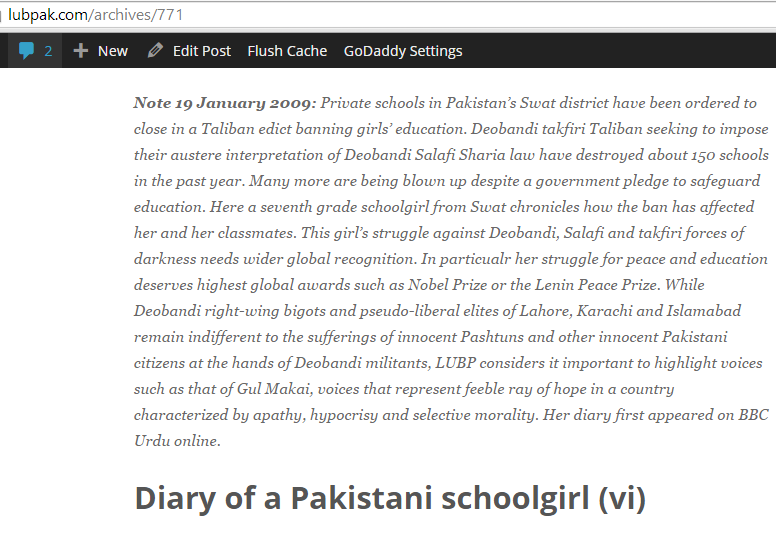 In 2012, World Shia Forum too supported the LUBP's call for Malala's nomination for a Nobel Prize. World Shia Forum condemns the shooting of Malala Yousafzai http://wp.me/p1w9pX-oy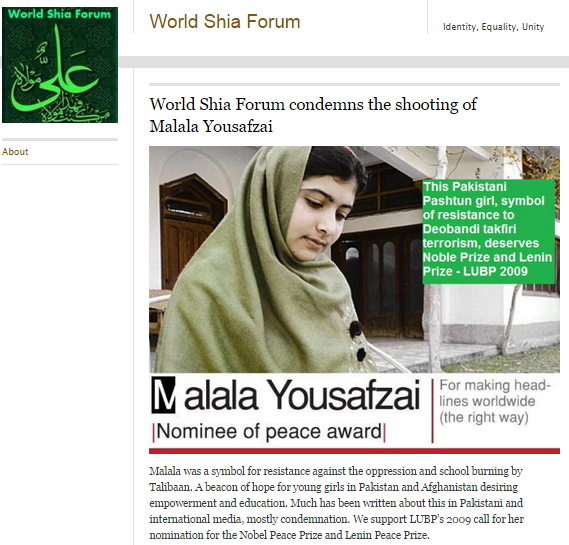 Old post from 2009: A Pakistani schoolgirl's resistance to Taliban: LUBP's compliation of Malala Yousafzai's diary https://lubpak.com/archives/771
Back in those days (2009-2011), likes of Tarek Fatah including his fast friend Najam Sethi's The Friday Times columnist Shehazad and other liberals such as Samad Khurram and Talat Hussain were busy in shameful attacks on Malala and Benazir Bhutto https://lubpak.com/archives/275175
In her own country, Deobandi extremists mourn the Nobel Prize to Malala Yousafzai: https://lubpak.com/archives/324465
Tarek Fatah is known for his hatred of Ahmadis, Sufis, Shias and Jews. This Saudi plant in Canada has nothing to do with liberalism.
Is Tarek Fatah really a friend of Jews? – Pakistan Blogzine: https://lubpak.com/archives/319673
Pakistani Canadian "liberal" Tarek Fatah's views about Ahmadiyya Muslims: https://lubpak.com/archives/316151
We condemn Tarek Fatah's stereotyping and incitement to murder of Shiite Muslims – by Mohsin Jaffer http://worldshiaforum.wordpress.com/2012/08/29/we-condemn-tarek-fatahs-stereotyping-and-incitement-to-murder-of-shiite-muslims-by-mohsin-jaffer/ 
When Takfiri Tarek Fatah declared the Holy Prophet's beloved uncle an infidel – by Irfan Qadri http://worldshiaforum.wordpress.com/2012/09/03/tarek-fatah-apostatizes-prophet-muhammads-beloved-uncle-by-irfan-qadri/ …
Do you believe I suffer from ShiaPhobia? – by Tarek Fatah
https://pakistanblogzine.wordpress.com/2011/04/15/racist-and-sectarian-shias-of-bahrain-by-tarek-fatah/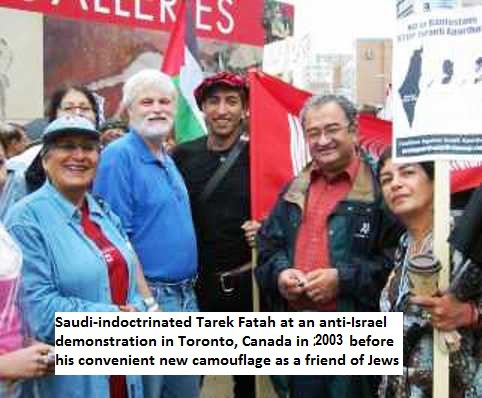 Comments
comments