35-Punctures Scandal: Ex Caretaker CM Najam Sethi threatens to take legal action against Imran Khan

Imran Khan's wild and baseless allegations: rejoinder by Najam Sethi
Monday, August 11, 2014
Lahore: Imran Khan has once again levelled false and baseless allegations against me in a press conference on 11th August 2014.
He has many times accused me of applying "35 punctures", implying that as CM Punjab I helped rig 35 seats. Yet he has never given any proof of this. I have sent him a legal notice but he has not defended himself. I have now filed a civil suit for defamation against him.
Imran Khan has now alleged that the sweeping changes in the Punjab administration that were effected during the my Punjab caretaker period were a "sham" because I did not change four secretaries in the administration. The fact is that I changed 28 out of about 30 secretaries. I did not change the Education Secretary because, on the request of the UK High Commissioner to Pakistan, I did not want to disrupt the UK Education Aid program worth US$500m earmarked for Punjab province. I did not change the Home secretary because the Home Minister Tariq Pervez recommended him as an upright and efficient officer. I did not change the Health Secretary, despite objections from the PMLN that his real sister was contesting on a PTI ticket from a Lahore constituency, because he was handling the Measles epidemic in the province and I didn't want any disruption in the effort. I didn't change the Finance secretary because the the new chief secretary Javed Iqbal, a Pashtun, whom I brought in from islamabad, recommended him as an honest and efficient officer.
The curious fact is that on the one hand Imran Khan has praised Javed Iqbal, my caretaker chief secretary, and Rao Iftikhar, my caretaker additional chief secretary, of Punjab as honest and good officers. But on the other hand he says that they and I somehow helped rig the elections. In the same breath, he says the elections were rigged by ROs under the ambit of the EC and not caretaker Punjab govt.
Imran Khan should admit that at every stage of the caretaker administration I responded to his complaints and he praised me for my neutrality. In fact, I specifically changed the CS Punjab Chaudhry Zaman nominated by the Election Commission at Imran khan's request and replaced him by Javed Iqbal, a move which he praised.
Finally Imran Khan has accused Nawaz Sharif of "rewarding" me by giving me the PCB's chairmanship. The fact is the PCB job was a punishment because I did not receive a paisa in salary and even returned the car allowance given to me. I have given a yeas of my life in public service without any personal "reward". That is why I cannot condone Imran Khan's delusionary behaviour
Imran Khan also accused me of getting a tax write off from the government. But the truth is that not a paisa of tax has been written off or waived by the FBR in my case. I remain the highest tax payer among all media in Pakistan.
I am now Imran Khan for this false and baseless allegations that have hurt my reputation and credibility.
Imran Khan has two personal problems with me. First, he is angry at a humourous column about him that is being published in my paper TheFriday Times for the last decade or so. It is called "I'm the Dim". Second, he is angry at me for the ouster of Zaka Ashraf, ex-PCB chairman, because of the vested interests of PTI core committee member Shafqat Mahmud, whose sister is married to Zaka Ashraf.
Readers are encouraged to read this related post where Najam Sethi makes LUBP a scapegoat

How Nawaz Sharif & Other Involved In Rigging… by zemtv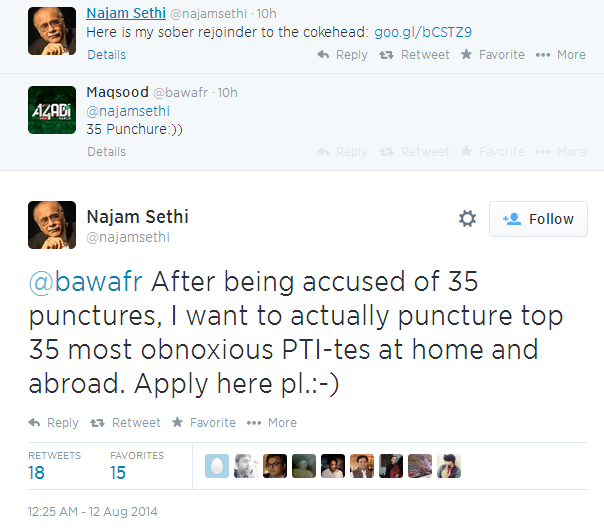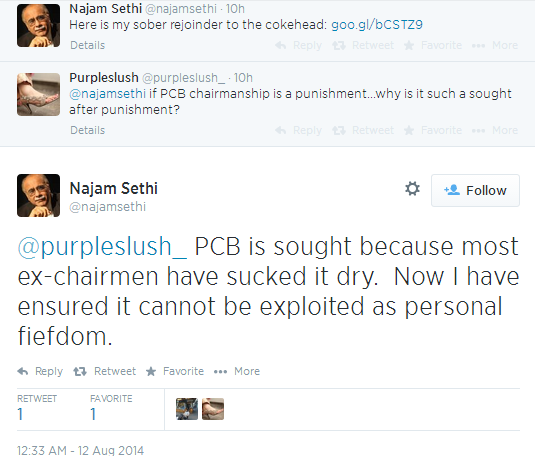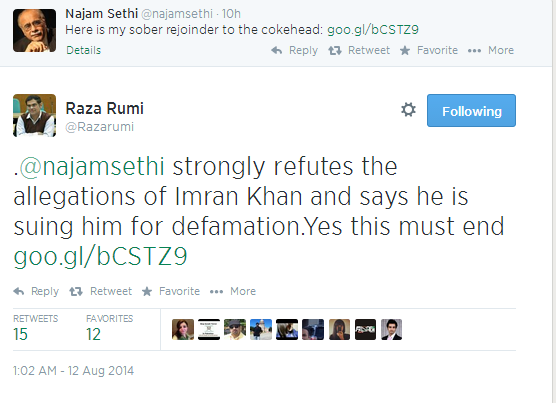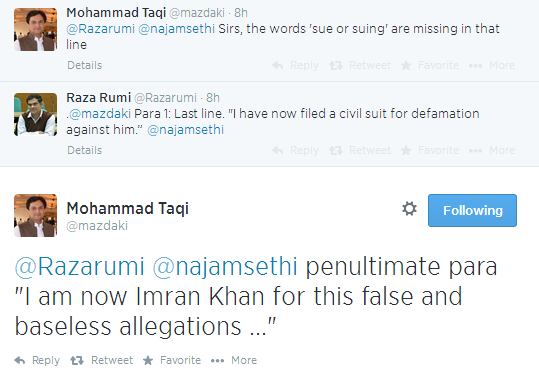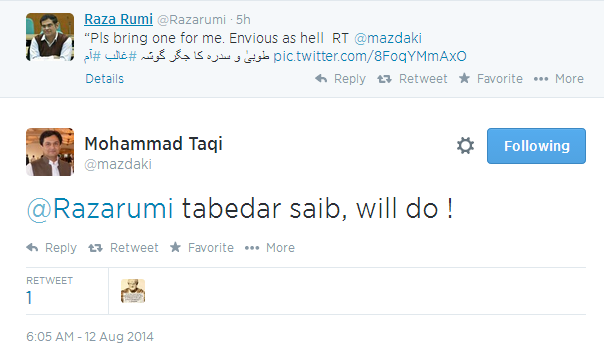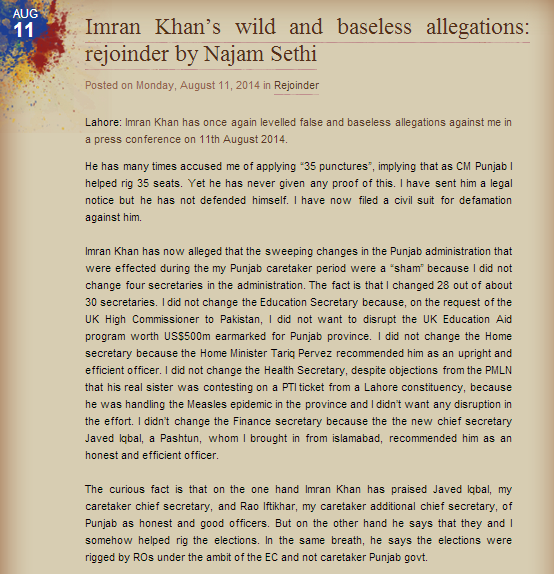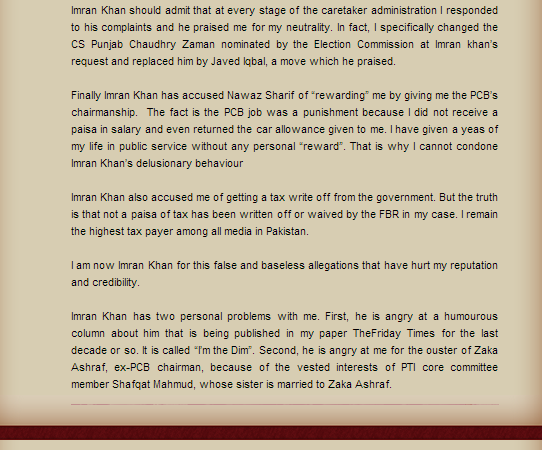 Comments
comments