Manaqabat "Ali ke Saath Hay Zahra ki Shaadi" exploited by Mubashir Luqman: agenda promote blasphemy law & war with Geo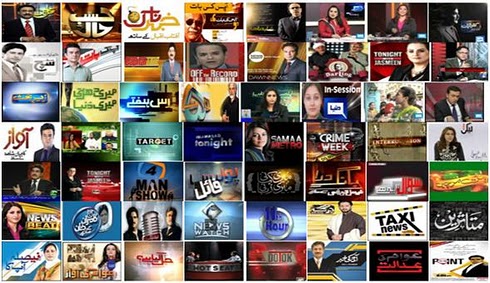 Editor's note:
 This is a timely article. Sunni and Shia lovers of Ali a.s. and Fatimeh a.s. should ask themselves a simple question before becoming a tool for Mubashir Luqman's war against Geo and his deputization by Mullah Lidhanvi to promote wider application of blasphemy laws.
Does Mubashir Luqman love Ali a.s. and Fatimeh a.s. more than you and more than his money or ratings?
We all agree Geo is terrible and entire media is extremely corrupt. Shia and Sunnis Brelvi should see through this trap of the Takfiri Deobandi establishment and not become a party to frivolous and nonsensical accusations of blasphemy. The ultimate end of the way blasphemy laws are being applied in Pakistan is simply to crush minorities, diversity and free speech.
LUBP is hopeful that the moderate and impartial voices will come forward and reform Pakistani media. There is plenty of good talented people in Pakistan who should replace old puppets with agendas.
Don't be fooled don't become a tool.
A blog on the whole Geo "Blasphemy" issue re Veena Malik from the perspective of being a Shia. I dont endorse Geo nor ARY, but I feel we need to stop playing infidel infidel and blasphemy blasphemy as a nation
Much Ado About Nothing
Perhaps social media is not the sole creator behind popular opinion but it definitely does reflect it.The current hue and cry is about Geo's Morning Show Utho Jaago Pakistan. My timeline flooded with accusations of blasphemy the cries getting louder and more ferocious with every person; curiosity peeked  and I decided to watch the video.
Here is what I saw; the Manaqabat "Ali ke Saath Hay Zahra ki Shaadi" was played as a Qawali during Veena Malik's wedding rasms.
I re-watched it to make sure I hadn't missed anything.I kept waiting for the commotion to fit the crime.However there was none. I admit some rasms could have been held off as the timing with the verses weren't befitting; however it was hardly a synchronized effort.Nor was it orchestrated to belittle. At most it could be construed as distasteful- that is the maximum extent of the penalty.If we were to levy penalties for distaste; please levy one upon the multi colored lights flickering  throughout.
Coming to the video, here is why as a Shia the video fails to fit the criteria of "Blasphemous" :
1) It is a popular manqabat which is sung at almost all Shia and Sunni Brelvi weddings I've attended at one point or another, during the Milad, Nikkah, or even Shaadi.
2) Nobody with a single functioning brain cell thinks it is a re-enactment and that the couple is "posing" to be Bibi Fatimah (s) or Hazrat Ali.
3) The manqabat is recited as an amalgam of spiritual sentiments and blessings in wedding celebrations.
4)Those carrying out the Rasms were doing it in the spirit of celebrations and not maliciously.If intent counted for anything in our dear court of law this would be point number one on the list.
I question the reason the bar of Faith in our country is so deeply integrated with accusations of Infidel and Blasphemy? Can we Muslims not link our identities to the actual attributes of those we hysterically claim to love? Is the patience of the Holy Prophet (s) the courage Bibi Fatimeh (s.a) and kindness of Hazrat Ali (a.s) all for speeches? Is it because we find less work and struggle in being a follower of sensationalist fundamentalism than in practical actions (myself included) that we voluntarily fall prey to the same disease time after time?
I fail to understand why as a nation we seem to be hell bent upon inviting global mockery; first by booking a 9 month old baby with attempted murder, then by charging Blasphemy upon 68 lawyers because the person happened to have the same name as a Caliph.Before the world assumes my sect as the reason for bias clouding my judgement, let me clarify; regardless of the name, even if it was Ali or Husain I would've still been astounded at the integrity of the authority making  such ludicrous charges. Humans are the supreme creation (ashraful makhlookat) because of our unique mental faculty, the ability to think.The mere possession  of the faculty doesn't warrant supremacy in my opinion. We are dependent on using the grey matter in order to retain our supremacy. We must be able to distinguish scenarios where actual harm is intended and carried upon and where crude promulgation is used as incitement.
 I found the outcry distressingly disproportionate more so because we do not cry out when our own Pakistani citizens are forced to convert from Hindu to Muslim, when Hindu graves are desecrated or when there are blasts in Churches,when Christian villages are burnt down, when Shia intelligentsia is targeted and doctor after doctor, lawyer after lawyer is killed for solely faith based reasons.Nor when  the policy of appeasement and capitulation to the Taliban continues.When mosques are built after killers like Mumtaz Qadri whilst those orphaned by him watch on, helpless.Nor when the Chief of Ignorance and Repugnance is hailed by naming a library after him.At that time this very same nucleus of "ummah" isn't outraged. There is no outrage no hysteria in the masses; or in comparison very little.
We have built up resilient immunity to calculated murders and intentional infliction of distress. We have deafened our sensibilities preferring hyper nationalization and sensationalist religion instead.Our partial outrage in it's exclusivity is beginning to echo of the hollowness with which it is created.
  The major sin of our baseless din is that we suppress the cries of those truly oppressed.We no longer need smoke and mirrors, because with such mirth we have embraced becoming the distraction.
Comments
comments