EU should not remain silent over 'horrendous' human rights violations in Pakistan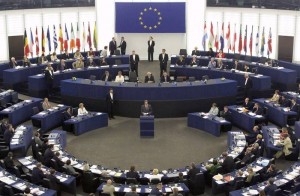 The increasing evidence of widespread human rights violations highlight the need for the EU to strengthen its role in the troubled region of Baluchistan, says Niccolò Rinaldi
Baluchistan is one of the most troubled and poorest provinces of Pakistan. Bordering with Afghanistan and Iran, Baluchistan is rich in oil, gas, and minerals, but nevertheless its development has been hindered by the turbulence prevailing in the country. This feeling of injustice among the Baloch population has caused decades of long battle between the Baloch separatists and the Pakistani government. The Pakistani army and security forces are accused by the Baluchistan population of not only usurping their wealth, but also violating their fundamental rights. These protests have led to more abuse, persecution and are even inflicted by Pakistani officials.
Enforced disappearances of Baloch political workers have been described by human rights NGOs as a widespread practice in Pakistan, allegedly orchestrated by the Pakistani authorities. According to a report issued by the Commission of inquiry on enforced disappearances in 2013, 209 cases of missing Baloch political workers have been reported. Of these, 61 missing persons have been recovered and 24 mutilated dead bodies have been found in different parts of the province up till now. Additionally, according to a March 2013 UN human rights council report the number of missing people could reach up to 14,000.
Evidence of the horrendous acts of human rights violations are widespread in the Baluchistan province and were endorsed on January 25 when three mass graves were discovered in the Khuzdar district of western Baluchistan. According to the Asian human rights commission, 169 bodies have so far been recovered from the graves.The Pakistani officials argue that the total number of bodies amounts to only 15. Pakistan's independent human rights commission has also disputed the government's figures, drawing links between the graves found and Baluchistan's separatist movement.
Following the discovery of the mass graves, on February 12 the Baluchistan high court ordered an investigation on the discovery of the mutilated bodies. However, past experiences indicate that a local court would not be the best option here. Indeed, as human rights organisations and the local Baloch community have requested, an independent international inquiry over the alleged crimes would be more appropriate. Only such an investigation conducted by an independent international body, such as the UN, the human rights commission of Pakistan or an EU delegation, would provide the necessary credibility and transparency to reach a verdict on the possible genocide crimes committed by the Pakistani authorities.
The European Union should not be silent in this case. It has signed numerous treaties with Pakistan allowing it to have a preferential treatment over trade and tax provision. However, such preferential status comes with responsibilities and Pakistan has assumed such with the agreements it has signed with the EU and the numerous international treaties it has ratified. The EU should step forward in this inquiry and request Pakistan to respect the fundamental rights of its citizens. The further support of an international inquiry over the alleged crimes is essential and will further strengthen the EU's role and commitment to this troubled region.
Niccolò Rinaldi is a member of parliament's delegation to South Asia
Source: The Parliament
Comments
comments