Magnificent delusions and current peace talks with Taliban – by Pejamistri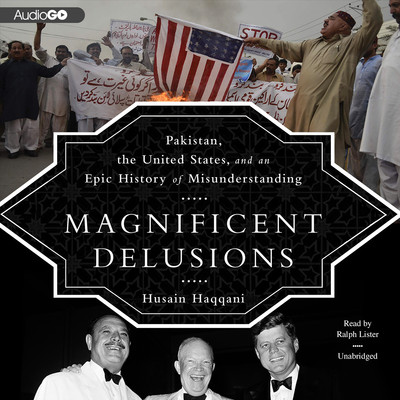 "Magnificent delusions" is the most appropriate term for describing the psychology of Pakistan military, also known as establishment by many. Husain Haqqani, the former ambassador and "traitor", wrote the book with the same title, which goes in depth explaining those delusions and their history. For many, in fact, almost all the people of Pakistan the current talks between TTP and "Pakistan government" are an attempt to reach a peace agreement. However, truth is much different than what appears.
In order to properly understand the context of these talks one should watch General (retired) Hamid Gul's interview (Prime Time with Rana Mubashir, 6 Feb 2014). And it is all about those magnificent delusions. In divulging his magnificient delusions, General Hamid Gul (fomer chief of ISI) tells us how US and NATO forces have been defeated and now running from Afghanistan. And Taliban are going to butcher running US/NATO forces in 2014. After 2014, there will not be a single US military person in Afghanistan and whole of Afghanistan will be under the rule of Mulla Omar. Taliban are now ready to take over Kabul and Karzai is already preparing to welcome them.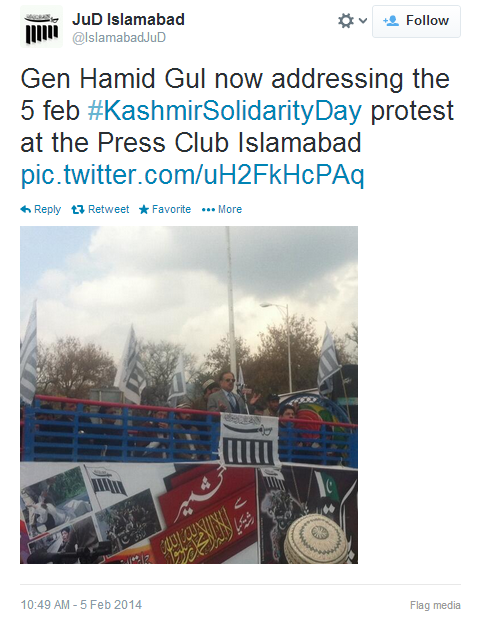 Hamid Gul also explains how this will impact Pakistan. He says this time Afghanistan will be in much better condition under Mulla Omar's rule and once Mulla Omar has setup all the "nizams"/systems. It will be very hard for Pakistan to remain out of Mulla Omer's rule, and if Pakistan's liberal forces do not surrender there will be a bloody civil war… and blah blah.
With all these delusions in sight, it is not difficult to understand the purpose of the ongoing talks between TTP and "Pakistan Government". The truth is these talks are amongst different factions of Taliban facilitated by the Pakistan military. Almost all of the Taliban factions are represented in these talks including the non-Taliban extremist groups based in Pakistan. The purpose of these talks is to chalk out the strategy based on the delusions written above. Pakistan military with its natural self-surviving instincts wants to ensure that with a temporary halt to high profile bomb blasts in Pakistan (it will however be still allowed to kill Shias, Sunni Barelvis and Ahmadis etc.), and by handing over the whole North Waziristan and other areas to TTP, Pakistan military will be able to provide the base for Afghan Taliban to overtake Kabul once US forces have left.
At the same time, Nawaz Sharif as shrewd politician wants to get something out of these talks for himself and may actually get "Sharia" enforcing ability for his government and use that for strengthening his rule.
A successful end (for Pakistan military) to these talks would mean the following:
1. There will be a complete ceasefire in the areas where there is insurgency (read North Waziristan). The agreement will provide a legal basis for Pakistan military to justify its inaction against extremists in those areas.
2. TTP will end its attacks on the Pakistan military personals in urban cities.
3. Another Sharia bill debate will start in Parliament and media.
4. The agreement will not mean an end to the bomb blasts in Quetta/Shia Hazara suburbs or the target killing of Shias and Sunni Barelvis in other areas. However they will be muted or downplayed by the media anchors.
5. The agreement will also ensure that TTP and other radical Deobandi extremists get a "positive" coverage in the media. Which we already have seen committed by Javed Chaudhary and others in their talk shows
6. The "elements" in media will be issued a stern warning by the Pakistan military to behave and adhere to the guidelines of this agreement, this will also come from the government side in the shape of "Sharia Bill" debates.
But remember as I said all of this is based on the "magnificent delusions" that Pakistan establishment is infected with. It is important to note that Pakistan military is not a homogeneous entity. It is as much heterogeneous and polarised as is Pakistan society itself. From the case against Musharraf to killing of General Sanaullah and other military personals, the polarisation in Pakistan military is quite obvious. However like a shrewd mafia they know their limits for survival particularly at the higher command level.
But we must remember that the moment of truth for Pakistan military is coming near day by day. Just other day I tweeted that there is no doubt in my mind that people like General Hamid Gul will come to end like Saddam/Qaddafi and Pakistan will be a better state.
I will write in more detail to expose these delusions of Pakistan military and how their moment of truth is coming closer.
Comments
comments