To those who don't 'value' their life: A comment on Bilawal's speech in Garhi Khuda Bux – by Pejamistri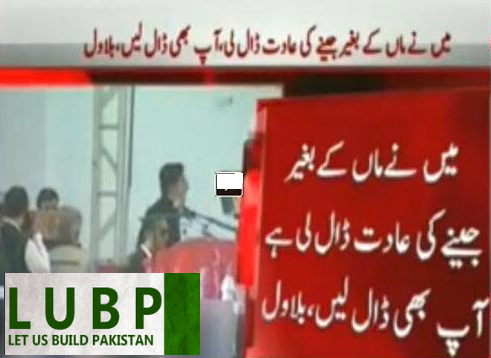 If there is any family who could deserve the bravery award not as individuals but as a family, it is the Bhutto Family. Generations after generations they are faced with life threats and death. But still they bravely speak despite standing behind the bullet proof glass despite knowing too well that such glasses won't save them from death by their enemies. But still they stand up there and keep reciting the mantra of democracy and liberalism.
For many Pakistanis living in the West, it may be very hard to understand who were those "stupids" who never "valued" their life to attain the liberty and freedom that people in Western countries currently enjoy.
It is indeed very difficult to understand such things. I was just intending to write this on Benazir Bhutto's 6th anniversary that how easy it would have been for BB to step into Imran's shoes back in 2008. There was a short period where all the establishment media was all praise for BB and BB was being portrayed as the saviour against General Pervez Musharraf. She was given option to become a leader like current Imran Khan or die like she died. She chose to die and not "value" the life. And the same option was given to Imran Khan, his party PTI could have been easily on this side of the fence. But he choose to "value" the life. It's not without reason that IK can speak in a large gathering in Peshawar without a bullet proof glass while Bilawal can not speak without bullet proof glass even in Garhi Khuda Bakhsh. There is some one other than God who guarantees that who will die in bomb blast and who won't in Pakistan.
It will be a dark Pakistan like Saudi Arabia and most of the Middle East if there are no such leaders who doesn't "value" their lives. It is no surprise that while there have been "Muslim" countries like Iraq, Iran, Libya, Saudi Arabia, Egypt and many many more where dictators ruled for decades and decades from Saddam, Mubarik, Qaddafi, Khumaini to Shah Abdullah, Pakistan had seen off five dictators. It is because of such people that despite the presence of all the ingredients for becoming worse theocracy than Iran, Saudi Arabia and even Afghanistan, the battle of a liberal Pakistan is on-going. It is for these people that Pakistan did not become Afghanistan, nor it became Iran.
But pessimist in me says that such people are getting less and less, and there is greater and greater possibility for Pakistan to end up in the same pit where Afghanistan finds herself today. Pakistan's liberals are losing day by day against the fundamentalists. Our society is more polarised than ever, we have more extremists in urban educated class and we have more apologist liberals than before.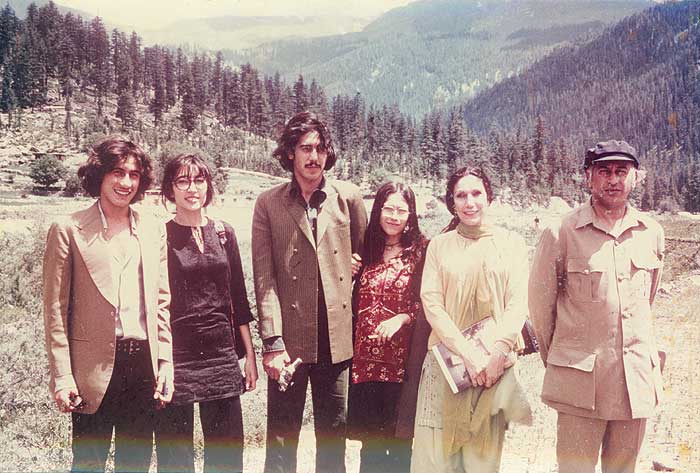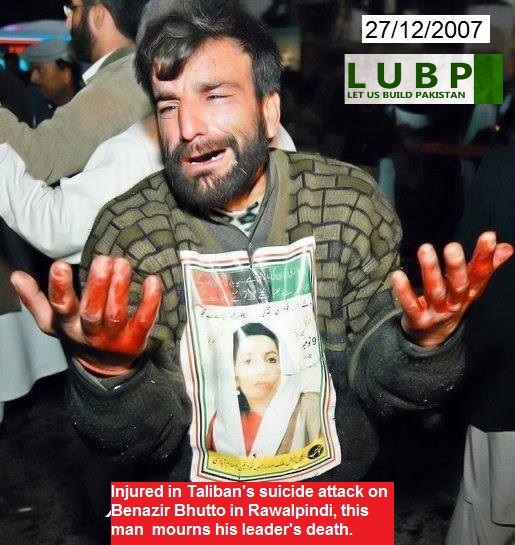 With regards to Bilawl's speech today (27 Dec 2013), media reported that:
Bilawal went on to assure Prime Minister Nawaz Sharif that PPP will stand by him if anyone tries to derail the democratic process.
Bilawal said if Prime Minister Nawaz Sharif fights terrorists, PPP will be the first party to support him.
Lashing out at Tehreek-e-Taliban Pakistan (TTP), Bilawal said the terrorist outfit killed Benazir and many other innocent people.
He criticised TTP's war against minority sects and non-Muslims and said Islam teaches respect for all religions.
Rejecting the link between growing extremism and drone strikes, Bilawal said Pakistan was a victim of terrorism before drone campaign started and that terrorist attacks will continue even if the campaign ends. With a few "mein baaghi hun" chants and slogans chock-full of bravado, Bilawal wrapped up his speech, telling his jiyalas he was not afraid of death.
PM Nawaz Sharif must understand that if he loses PPP as his ally in the battle for democracy, being a Punjabi may not save him second time from the tyrant army ruled by the extremists. He should take Bilawal's advice seriously, distance himself from extremists and overcome his fundamentalists' tendency.
Video: Impressive 5-minute clip of Bilawal Bhutto Zardari's speech on 27 Dec 2013:
Full speech:

bilawal speech by dm_522c09cf20d0a
Comments
comments