Silence on Takfiri Deobandi identity: A conversation between a Shia web site and a Sunni activist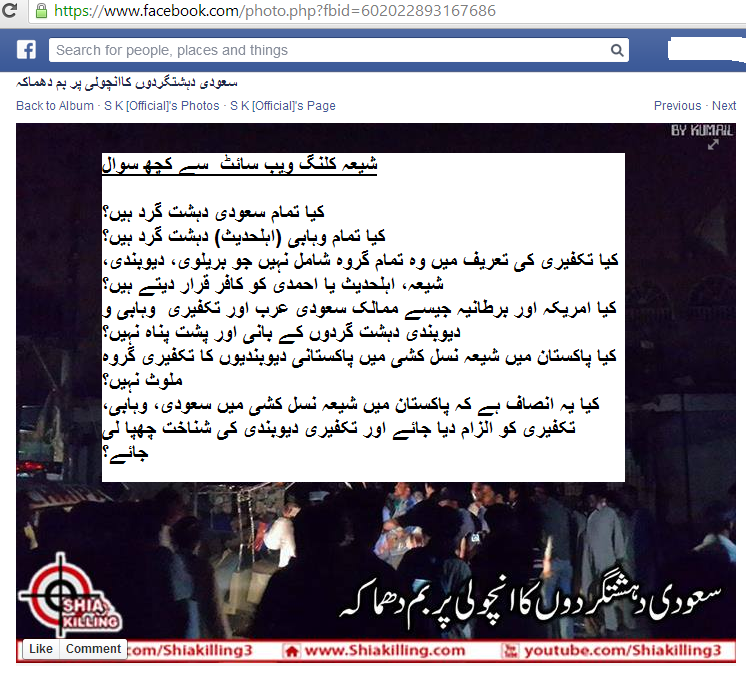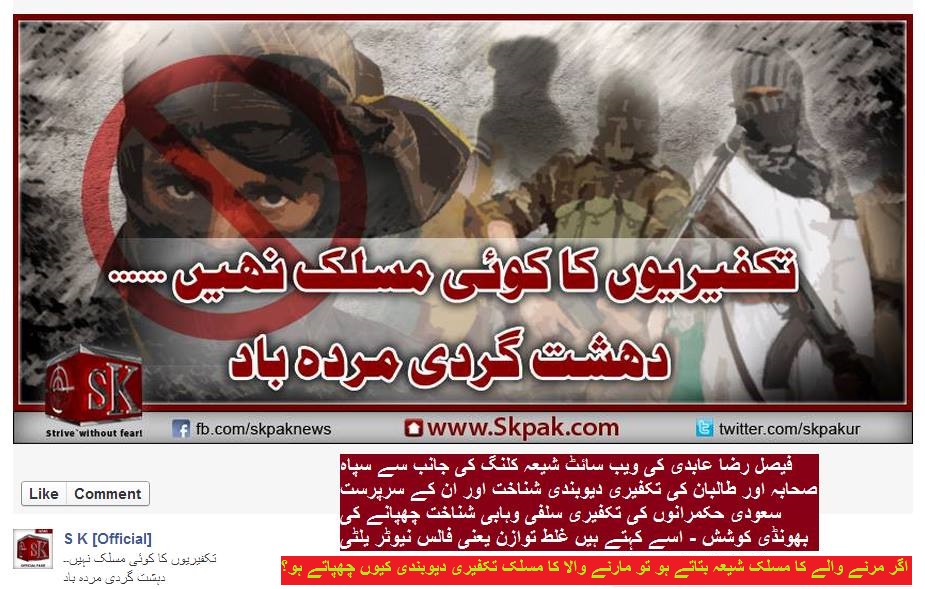 Related posts: تکفیریوں کی مذمت میں شیعہ ویب سائٹ اور دیوبندی دہشت گرد گروہ کا اتفاق https://lubpak.com/archives/293377
کیا دیوبندی دہشت گردوں کی شناخت چھپانا سنی شیعہ شہدا کے خون سے خیانت نہیں؟ https://lubpak.com/archives/292717
We have always supported and will continue to support social media activists at the Shia Killing web site and facebook page on their valuable efforts in highlighing Shia genocide in Pakistan.
However, recently it has been highlighted to us by some of our readers (from Sunni and Shia backgrounds) that the Shia Killing web site administrators do not clearly state the common Takfiri Deobandi identity of the Sipah-e-Sahaba (ASWJ), Lashkar-e-Jhangvi (LeJ) and Taliban (TTP) terrorists. This is disturbing because LUBP has a principled stance on clear identification of the killers (Takfiri Deobandi terrorists) and the killed (Shias, Sunni Barelvis, moderate Deobandis, Ahmadis, Christians etc).
The issue of obfuscation is not just confined to the Shia Killing web site, there are quite a few Shia and Sunni clerics (including those of MWM, Jamaat Islami, JUI etc) and rights activists (eg HRW, Amnesty etc) who do not clearly state the shared Takfiri Deobandi identity of the ASWJ-LeJ-TTP terrorists. While liberal journalists and rights activists obfuscate the Deobandi identity by describing terrorists as Sunni, Islamist or Jihadist, certain Shia activist and clerics too obfuscate the matter by blaming Saudis, Wahhabis (Ahle Hadith), Takfiris etc without clearly stating the Takfiri Deobandi identity of terrorists who are actually killing Shias and Sunni Barelvis in Pakistan. We have no objection on condemnation of Saudi Wahhabi and other foreign or domestic players who sponsor Takfiri Deobandi terrorists, however, we are concerned when Takfiri Deobandi identity of actual killers in Pakistan is swept under the carpet.
Recently, on Twitter, a Sunni activist Samina Faruqi engaged with the Shia Killing web site on this matter. Both sides presented their arguments which are reproducing below for our readers.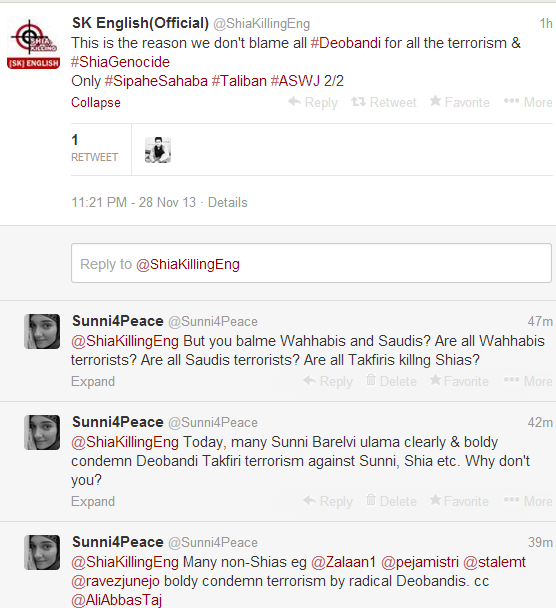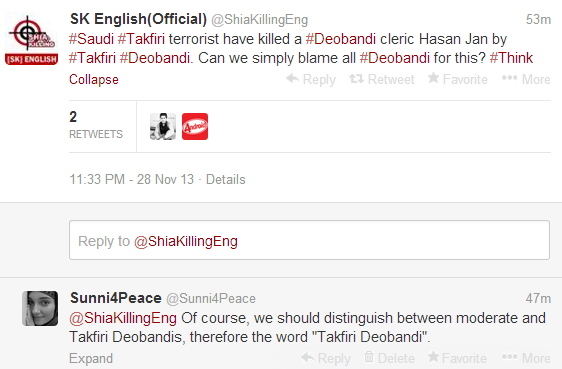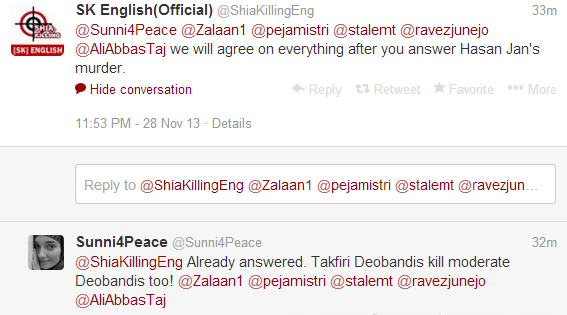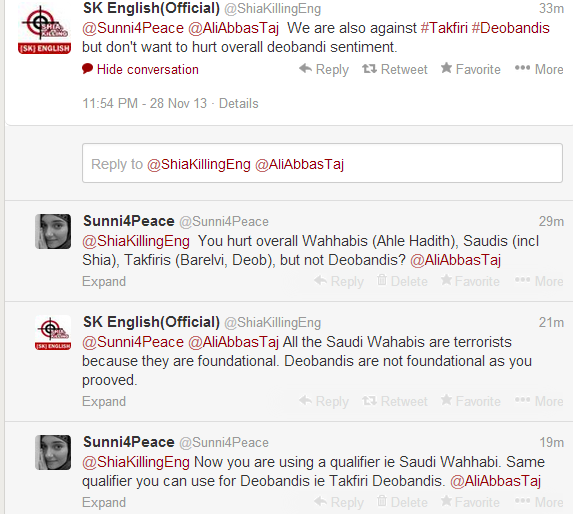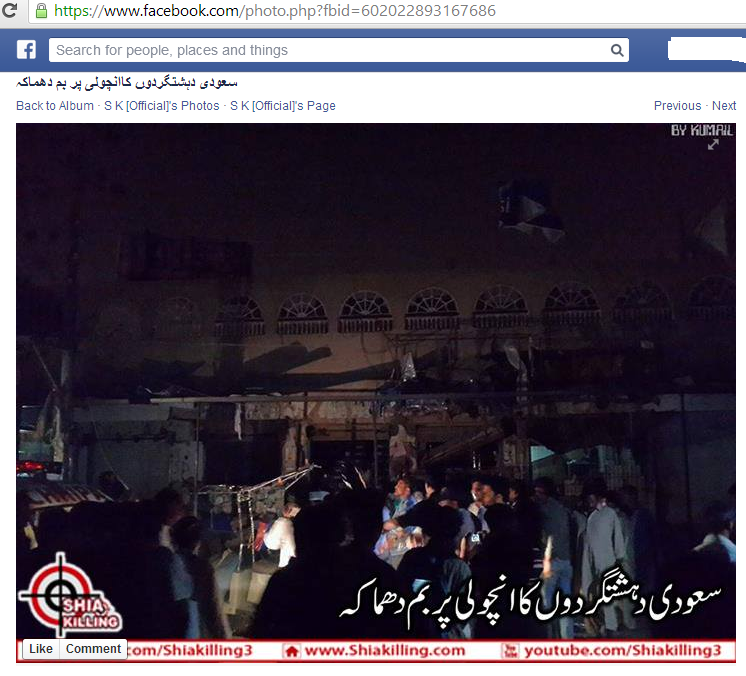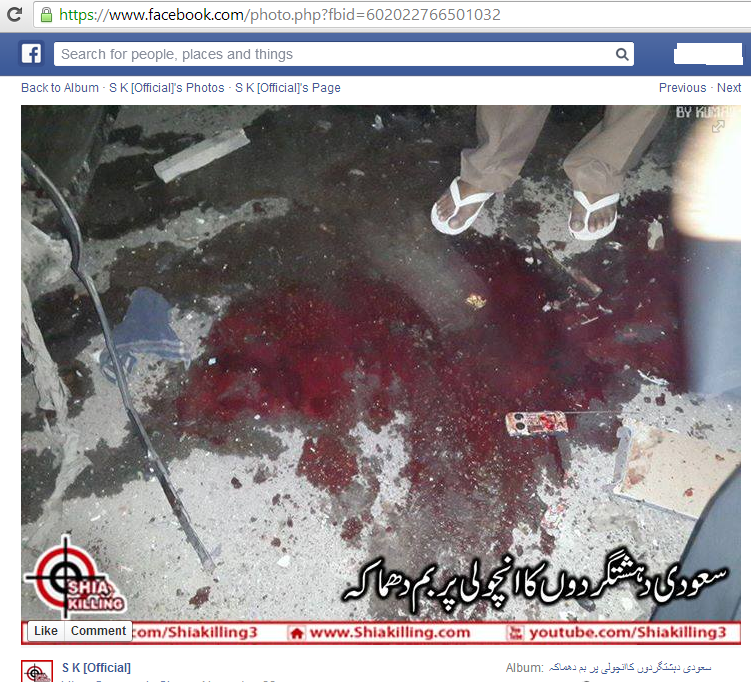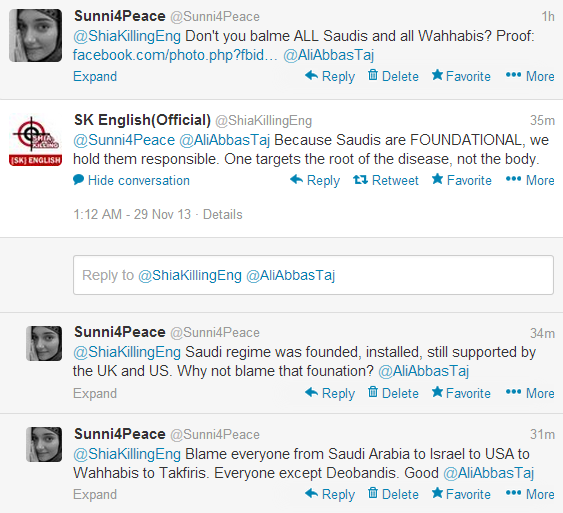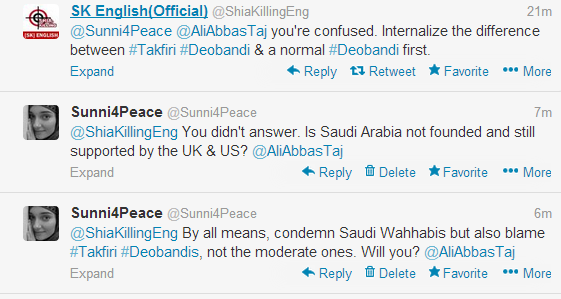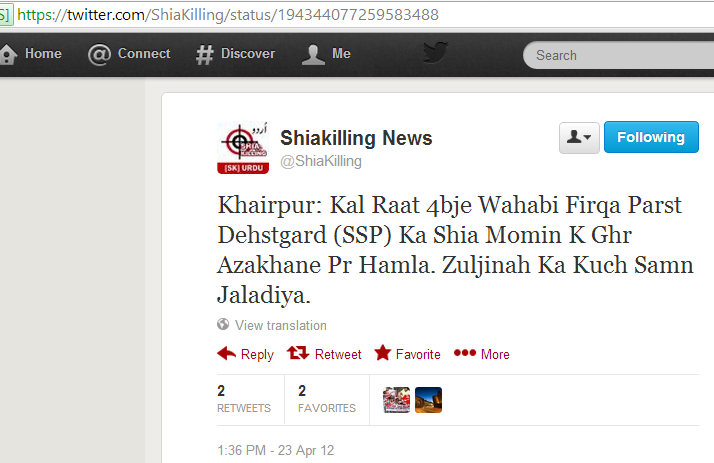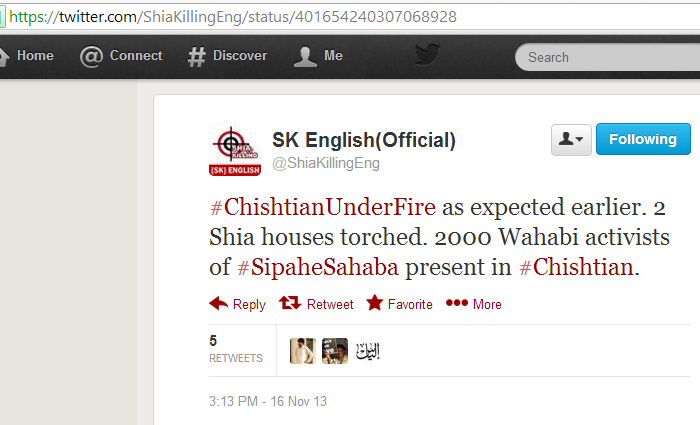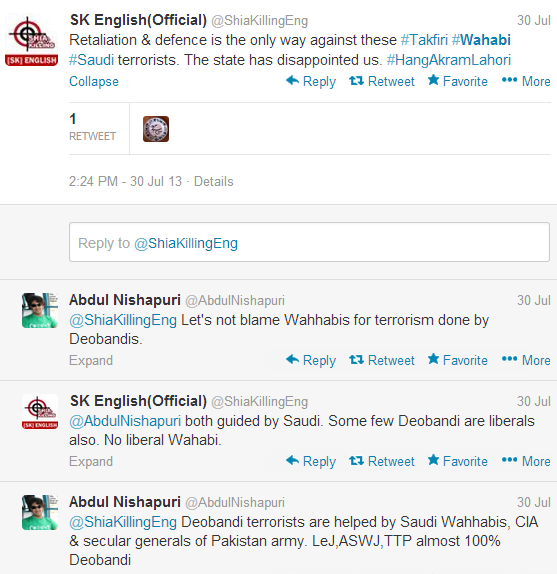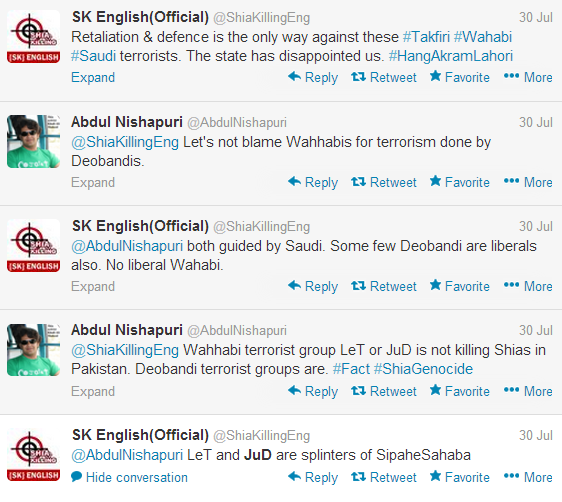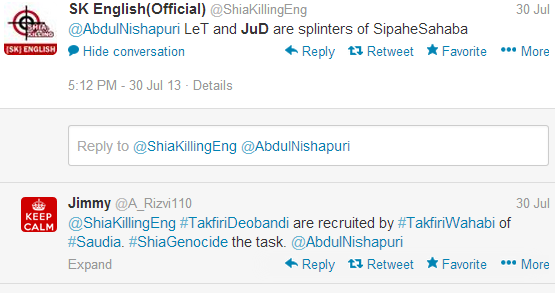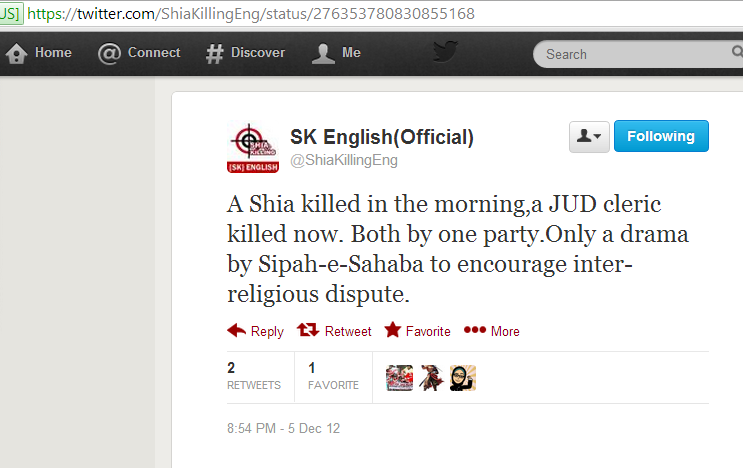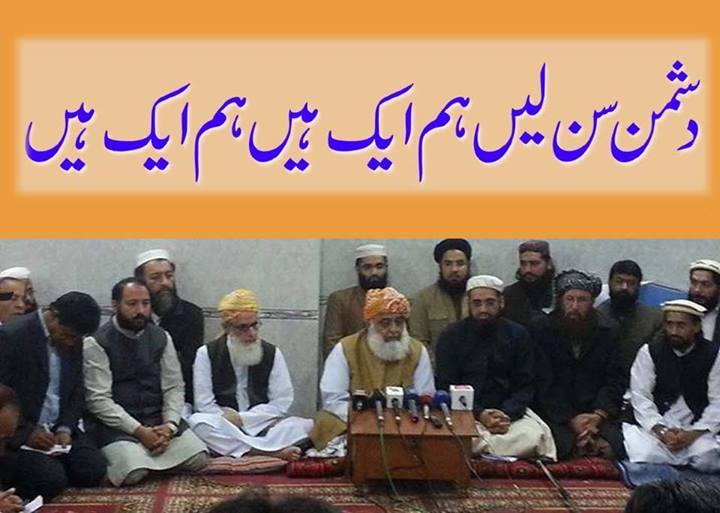 Many Shia and Sunni web sites clearly condemn and mention Takfiri Deobandi identity of ASWJ, LeJ, TTP terrorists eg Muslim Unity, Jihadi Samina Farooqi, Sunni Ittehad Council, Sunni Tehreek etc.
False discourse of Tabarrah vs Takfeer: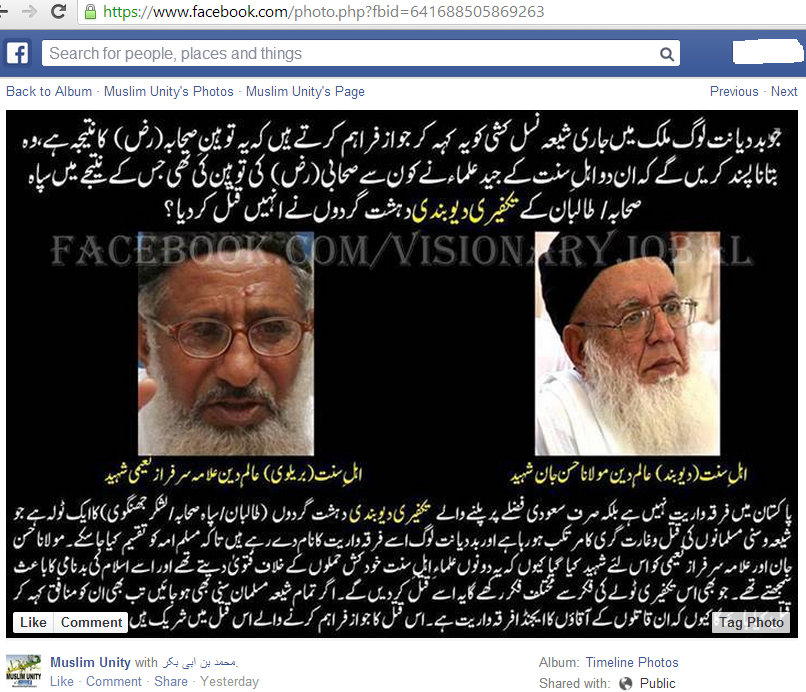 https://www.facebook.com/photo.php?fbid=641688505869263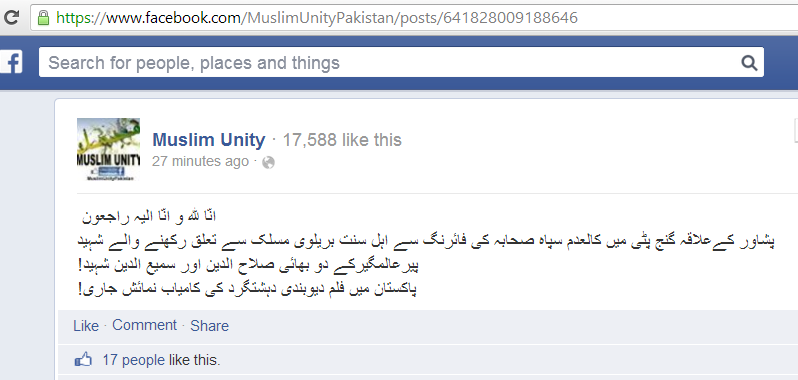 Iran's AhlulBayt News Agency ABNA clearly condemns Deobandi terrorists
http://abna.ir/data.asp?lang=3&Id=484172
http://www.abna.ir/data.asp?lang=3&id=485613  
http://abna.ir/data.asp?lang=3&id=485127 
Also, various posts by the Shia Post:
http://en.shiapost.com/2013/11/30/deobandi-ssp-terrorist-kill-shia-student-sunni-friend-in-karachi/
http://en.shiapost.com/2013/11/27/deobandi-aswj-ttp-terrorists-kill-syed-akhtet-zaidi-in-hyderabad/
http://en.shiapost.com/2013/11/15/deobandi-terrorists-attack-on-ashura-procession-in-rawalpindi-3-shiites-killed/
http://en.shiapost.com/2013/11/19/deobandi-terrorists-set-ablaze-3-imam-bargahs-house-on-fire-in-lahore/
Islam Times:
http://www.islamtimes.org/vdchmkniv23nkxd.01t2.txt

Roshni: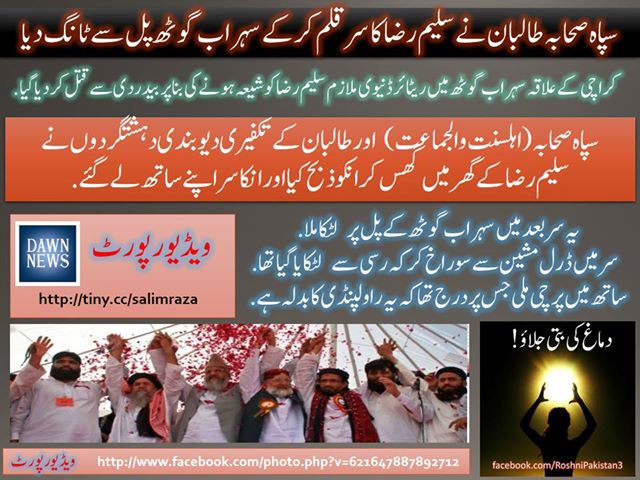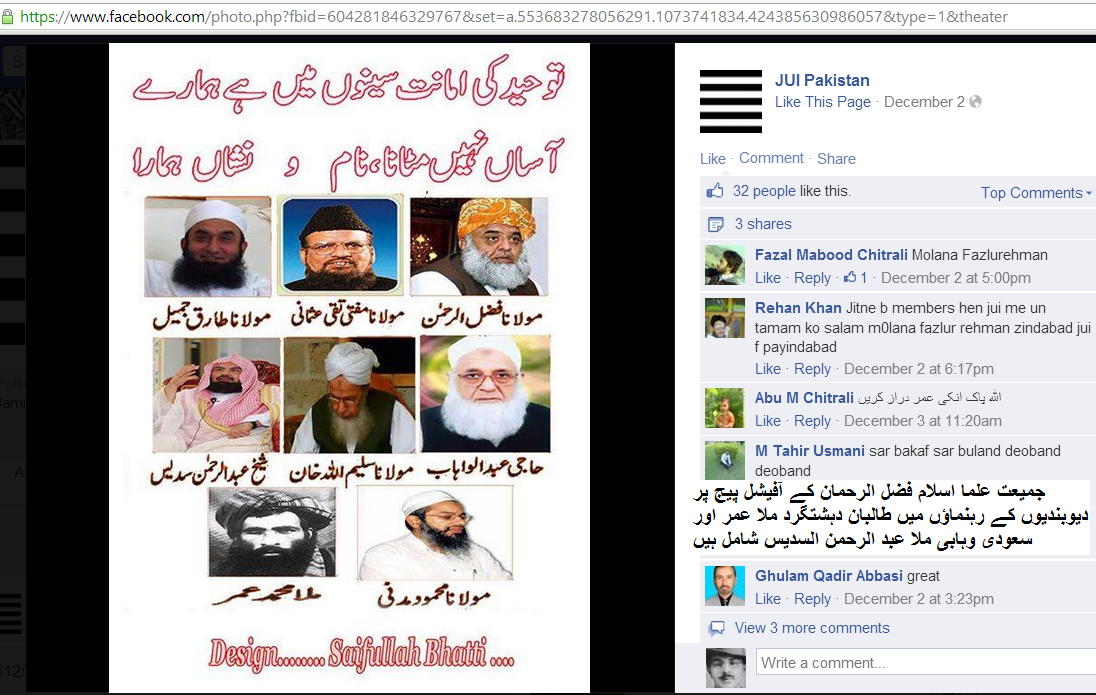 Comments
comments