Who were the suicide bombers in Parachinar and Quetta?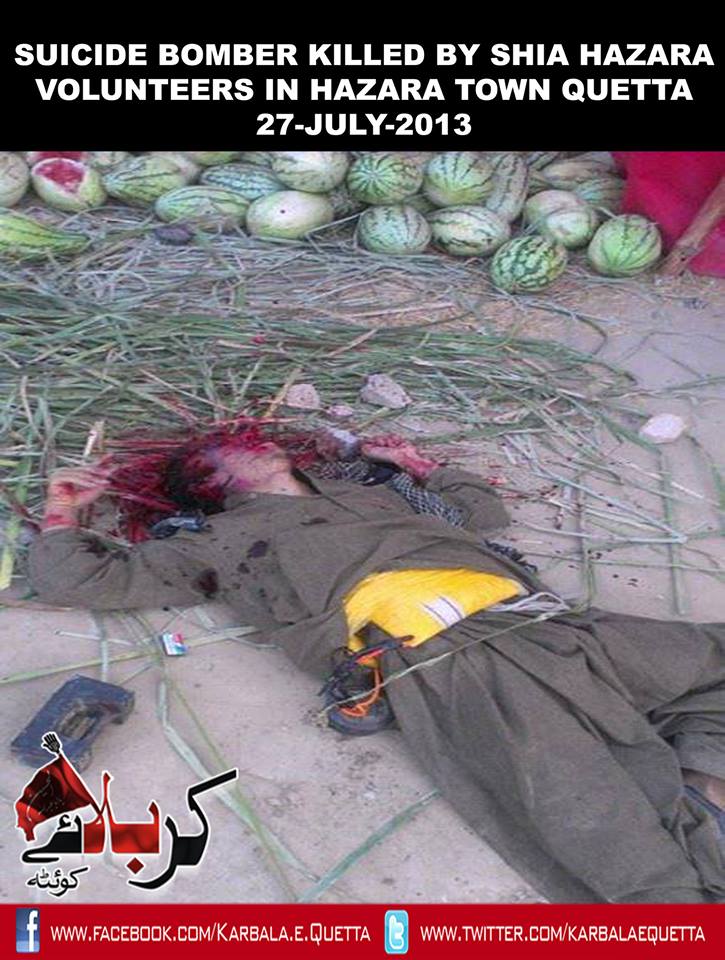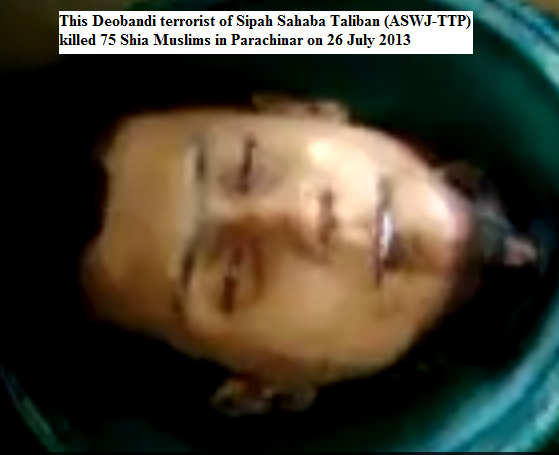 Pictures of two suicide bombers have been released by local sources in Quetta and Parachinar. In Parachinar, Deobandi militants of Sipah Sahaba (currently operating as Ahle Sunnat Wal Jamaat ASWJ-Taliban) killed at least 75 Shia Muslims on 26 July 2013. The suicide bomber's head was found intact (see video below). In Quetta, Shia Hazara volunteers shot dead a Deobandi suicide bomber who had been able to creep in undetected by numerous checkposts of Pakistan army. His picture is also provided in this post.
Clearly these are not foreigners or Jews or Christians or infidels as popularized by the the Pro Taliban ISI controlled media in Pakistan. We are posting these graphic visuals to let the people of Pakistan know that those who obfuscate Shia Genocide by blaming it on foreign hand are simply helping the killers. These Takfiri Deobandi terrorists of Taliban aka ASWJ-LeJ are brainwashed in the various Saudi-sponsored madrassas and Jihadist centres to carry out these attacks.
This has been pointed out in detail by LUBP and now confirmed by findings of European Parliament report. There is a nexus to the world wide Wahhabis but those killing Shia in Pakistan are not Wahhabi but Takfiri Deobandi militants. Look at the picture and video and determine which Deobandi madrassa produced these killers.
Believe what you want: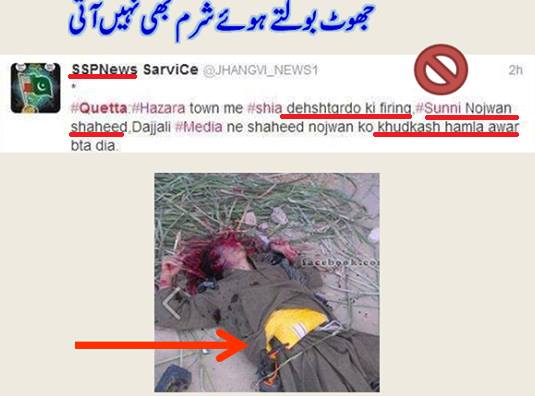 Comments
comments