You SoB, get out of your anonymity and be a man! – by Ejaz Haider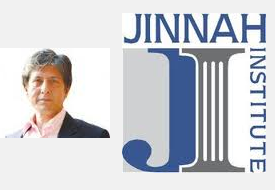 Context: Ejaz Haider, a blogger at Express Tribune and former director of Islamabad-based thinktank Jinnah Institute was criticizing Dr. Ayesha Siddiqa's critical tweets about bloggers and media persons whose narrative is generally close to that of ISI. At that point, Ms Rabia Shakoor (social media activist and blogger) dared to disagree with Mr. Haider and tried to offer an alternative view. She also reminded EH how he had once accused Shia Hazaras of being Iranian agents.  Ejaz Haider's response is for all to see.
This is an example of blatant bullying and abuse which Dr. Ayesha Siddiqa and other anti-establishment writers and bloggers are currently facing in Pakistan at the hands of pro-ISI bullies.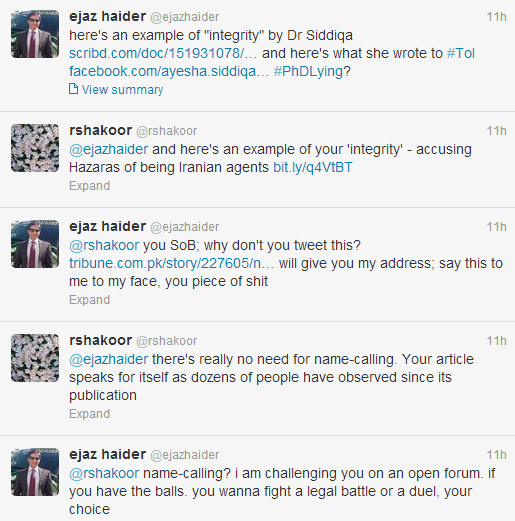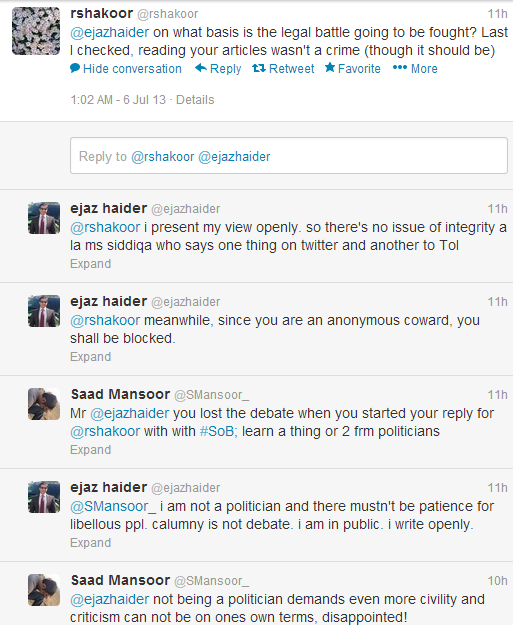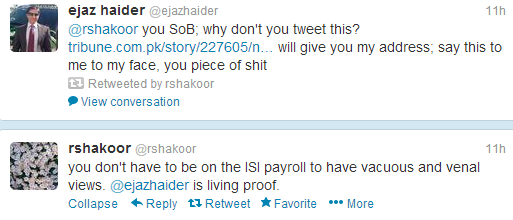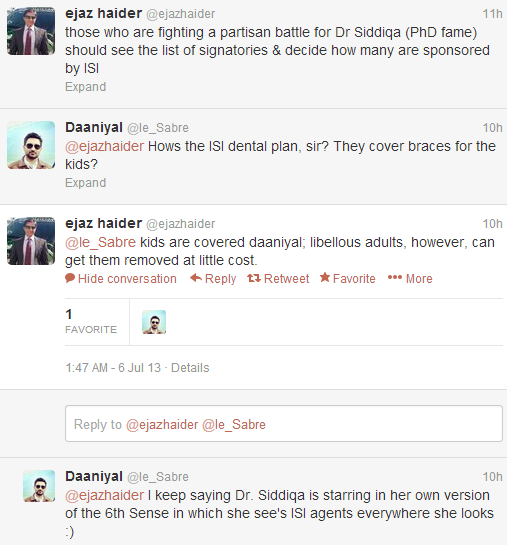 Comments
comments