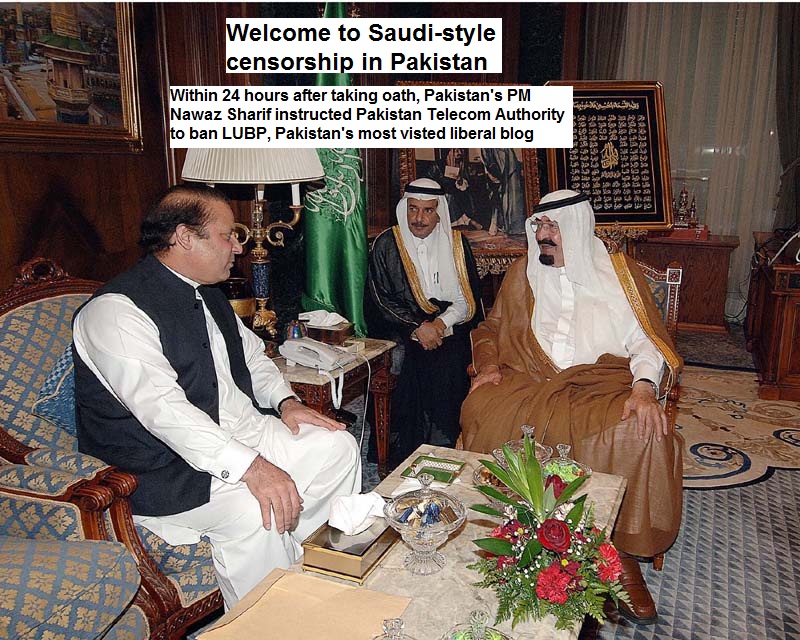 Within 24 hours of taking oath, Pakistan's new Prime Minister Nawaz Sharif has already started enforcing and implementing a Saudi Wahabo-Fascist agenda in Pakistan. LUBP readers from Karachi Pakistan have been confirmed that a few posts including this one (White Paper on CT Chief Minister Najam Sethi's Performance in Punjab) are currently blocked: https://lubpak.com/archives/267821

While the so-called "anti-establishment" Nawaz Sharif could not even prevent the Army Chief from delaying him for his own inauguration in Islamabad, he and his "fake liberal" promoters were quick to ban some posts on LUBP, Pakistan's popular and most visited political blog. Many LUBP readers reported that they could not access a few recent posts that were critical of Nawaz Sharif and his media ally and preceding Punjab CM, Najam Sethi.
We at LUBP were heartened that the Amnesty International (Mustafa Qadri) and pro-rights NGO Bolo Bhi (Sana Saleem) took notice of the growing protest on social media regarding this censorship. This gesture shows their maturity that they could set aside any differences of opinion with LUBP for the sake of principles on this instance.
Similarly, it was heartening to see LUBP's growing list of supporters that come from diverse political backgrounds who also took notice of this incident and supported LUBP. These include PPP, MQM, ANP, PTI, Baloch nationalists, Shia, Ahmadi, Sunni Barelvi and Christian rights activists etc.
This is a very positive trend as it shows that the youth in Pakistan are heading towards becoming politically mature as shown by their political liberalism in supporting a blog that has supported and criticized their respective parties and organizations.
On the other hand, there is both derision and silence from the old, establishmentarian group of life style liberals. In recent past, some of them had threatened to use their powerful influence to censure LUBP and are probably behind the current ban. The rest of them are followers of the rising sun. When PPP was newly elected, many of them lined up to take favours and create mythologies of life-longed friendship with Benazir Bhutto. Now, they are all sucking up to PML-N and have rediscovered Quaid-i-Azam the Second in Nawaz Sharif, the Statesman. The object of their current sycophancy, Nawaz Sharif, has learnt well from his Saudi masters. His suppression has started with a few critical posts from LUBP. This can only go further.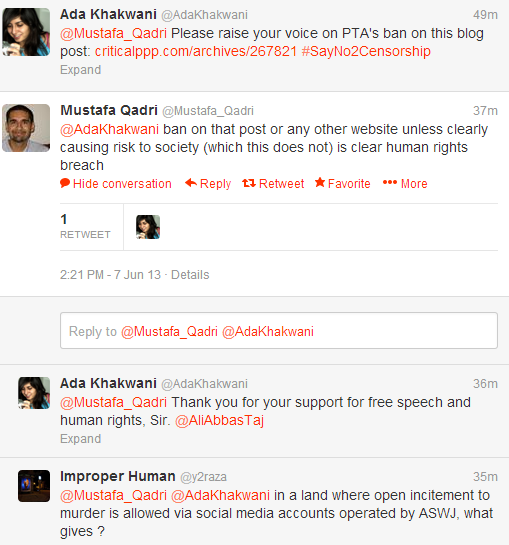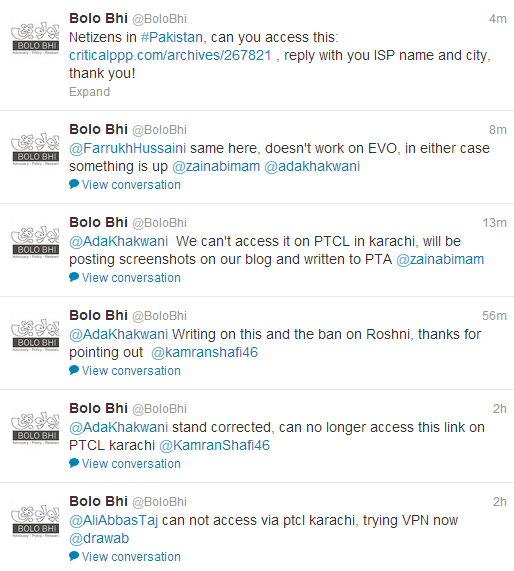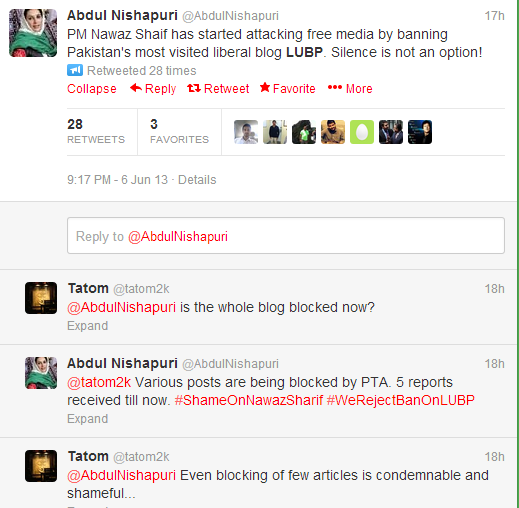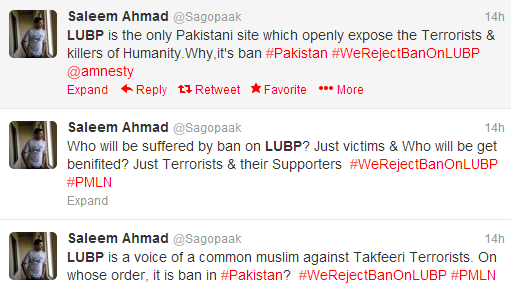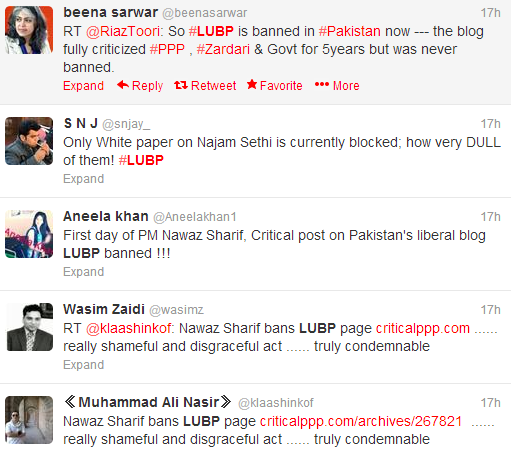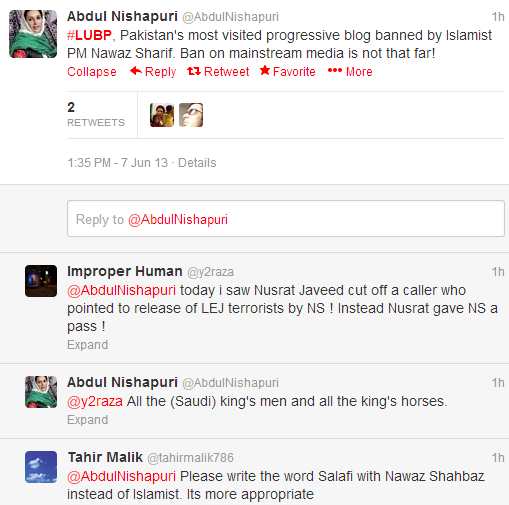 —————–
Those who support ban on LUBP