We condemn abusive language by TFT blogger and Sipah Sahaba supporter against Marvi Sirmed

While we have certain differences with Marvi Sirmed, it will be wrong to not appreciate her current, clear stance against Takfiri Deobandi militants. In particular, we agree with her criticism of the hate interview of Ahmed Ludhianvi published by Najam Sethi's The Friday Times (interviewer: Muhammad Shehzad, editor: Raza Rumi).
In the past, Marvi Sirmed has also criticized another TFT columnist Ali K. Chishti on his suggestion to expand the blasphemy law to also implicate Shia Muslims' criticism of Yazid and other perpetrators of violence against the Prophet's family.
On 20 April 2013, Muhammad Shehzad, the pro-Sipah Sahaba columnist of TFT used most abusive language against Marvi Sirmed. Her only crime: she and certain other activists on Twitter asked Shehzad to refrain from misrepresenting Shia genocide by Takfiri Deobandi militants in false Sunni-Shia binary terms.
If Najam Sethi and Raza Rumi fail to take action against Muhammad Shehzad, Ali Chishti etc, that will be a further indication of their lack of principles and credibility.
Disappointed but not surprised to see Raza Rumi (Director of Jinnah Institute, editor of TFT, employee of Najam Sethi, anchor of Capital TV, employee of Riaz Sheikh) jumping into this and trying to change the context. He is spewing conspiracy theories and his usual schizophrenia and paranoia of anti-Taliban bloggers to deflect attention away from his abusive pro- Sipah Sahaba employee. Just gives you an idea of his priorities.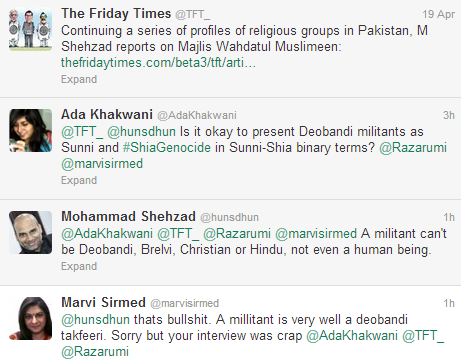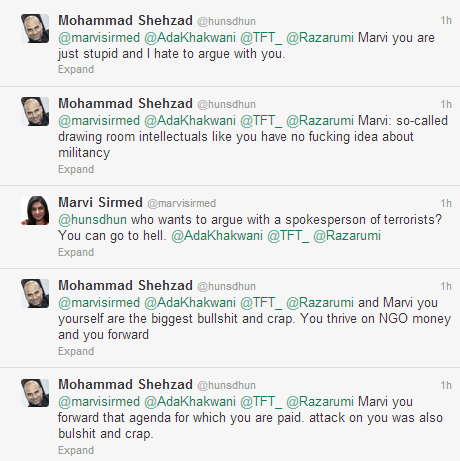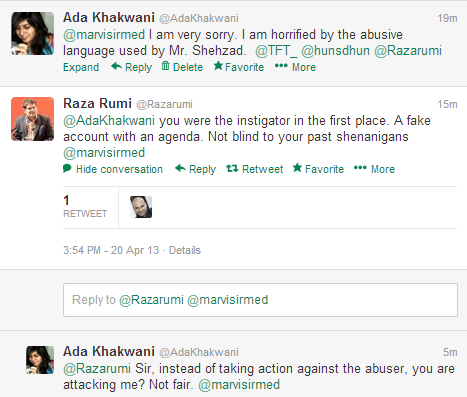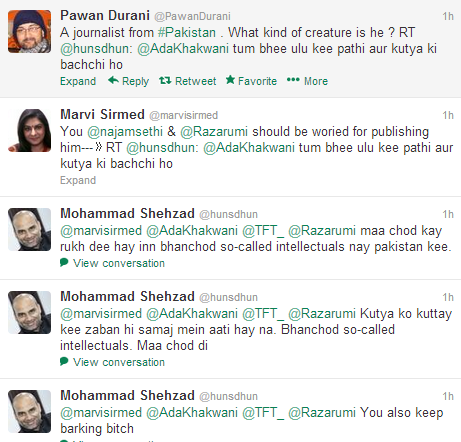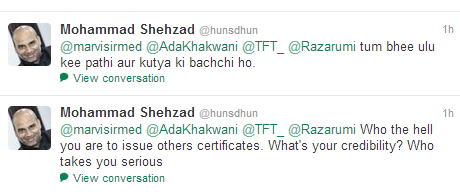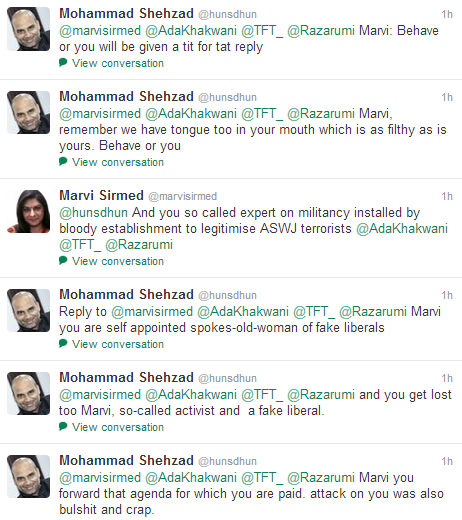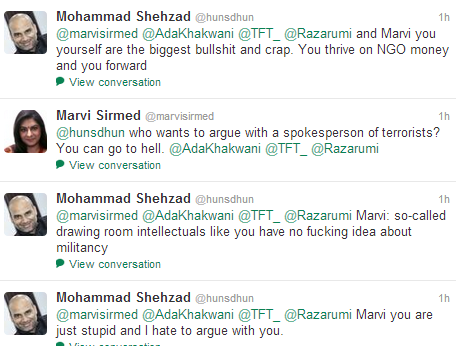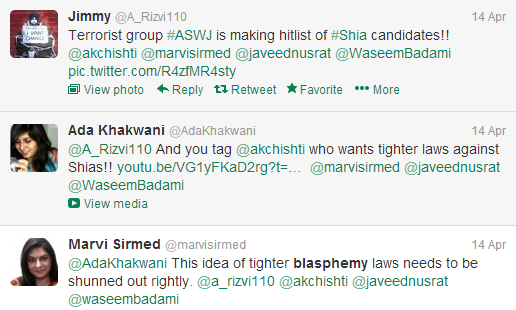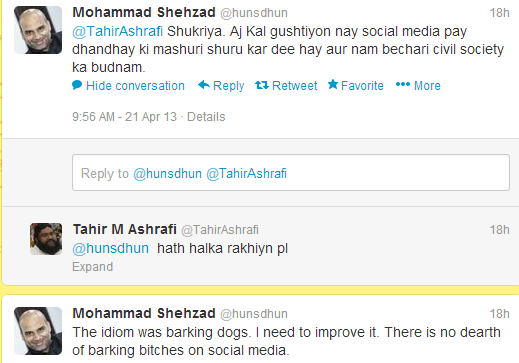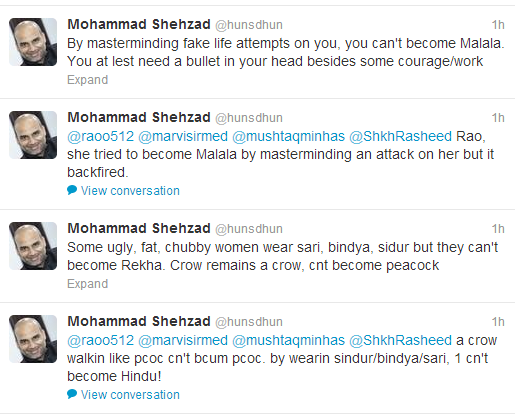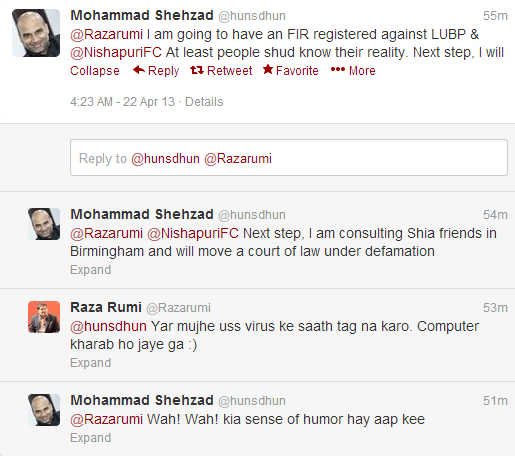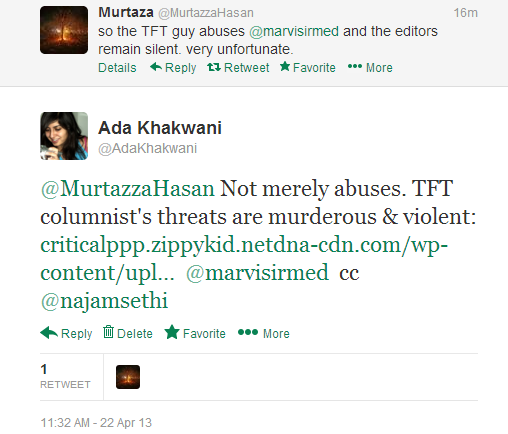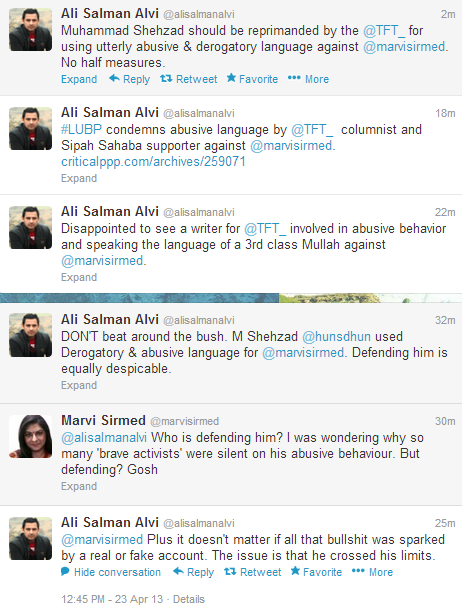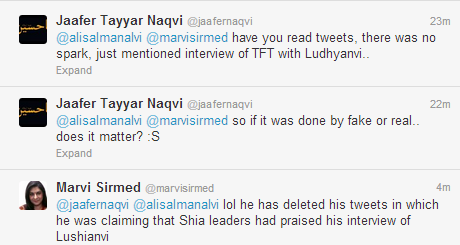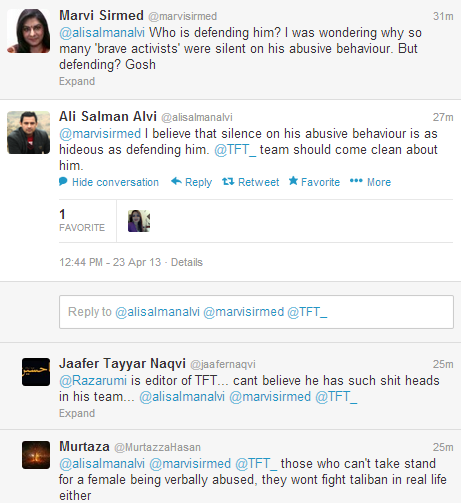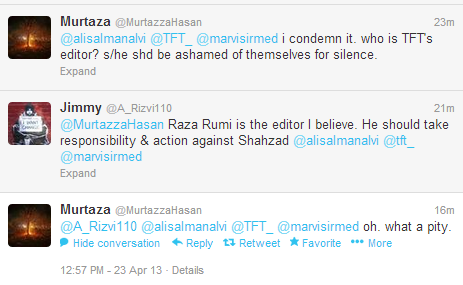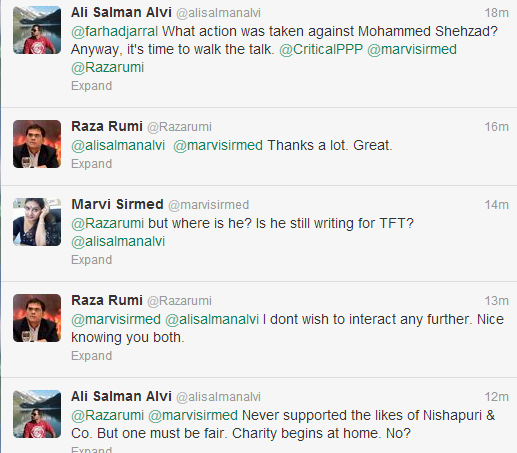 Comments
comments