Exposed: Raza Rumi and Rezaul Hasan Laskar behind the fake story about Bilawal's tiff with Zardari

The fake story about Bilawal's differences with Asif Zardari published by Indian journalist Rezaul Hasan Laskar (of the Press Trust of Inida) and Raza Rumi (of The Friday Times) is much more dangerous and vicious than what it might seem.
In case you are in doubt, Pakistani (security) establishment wants Bilawal Bhutto Zardari to be in Pakistan during elections to repeat what they did to Benazir Bhutto in 2007.
The establishment planted a fake story in Sethi-Rumi's TFT and Press Trust of India to harass and force Bilawal to return to Pakistan in order to get him harmed.
Establishment is using a coordinated "Haka" through its Fake Liberal proxies to get Bilawal harmed at the hands of its rightwing proxies.
In the past, establishment used a similar haka to murder Salmaan Taseer http://shar.es/dms0f
We advise Bilawal and other PPP leaders to take extreme care of their security and also beware of evil designs of right-wing and fake liberal media persons who remain loyal to intelligence agencies.
On Twitter,  Raza Rumi is busy in blaming Dawn newspaper and Press Trust of India shamelessly hiding the fact that the story was first published by The Friday Times (edited by Najam Sethi and Raza Rumi) and that the Press Trust of India's piece was written by none other than their own friend Rezaul Hasan Laskar.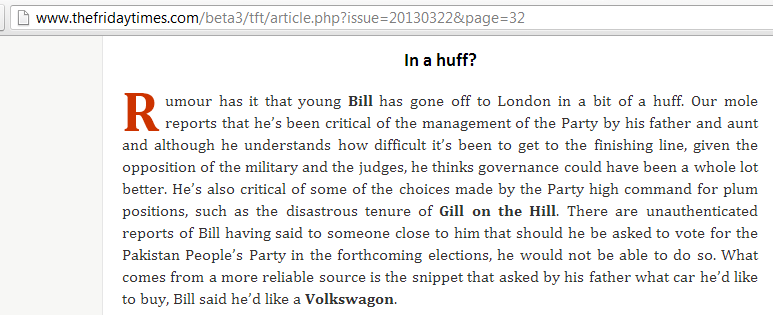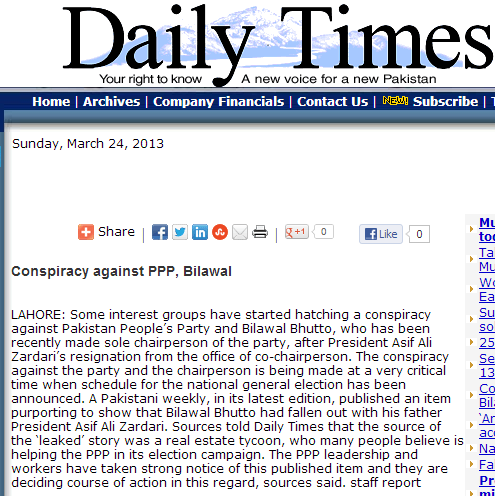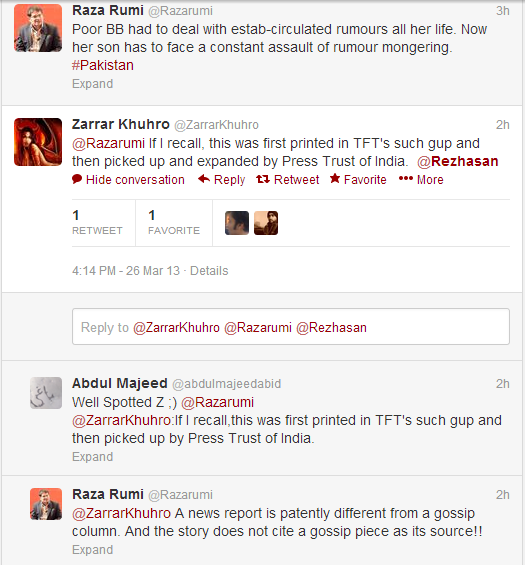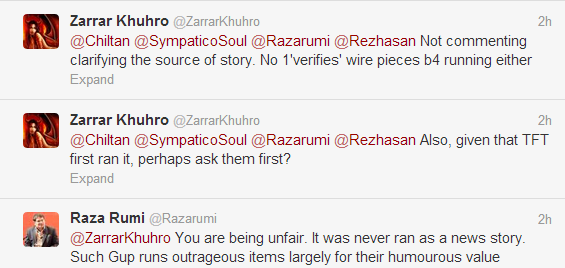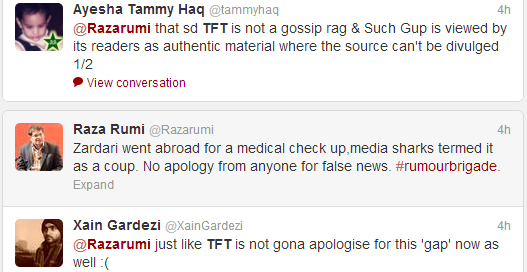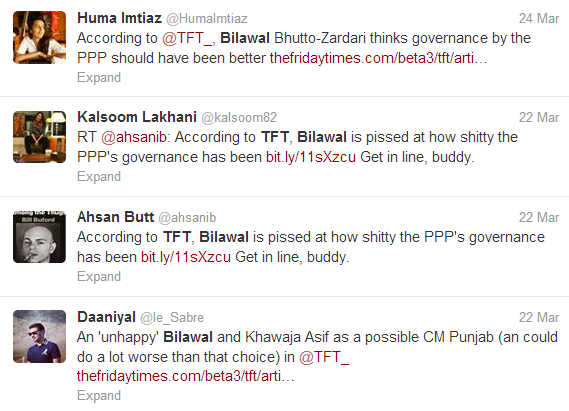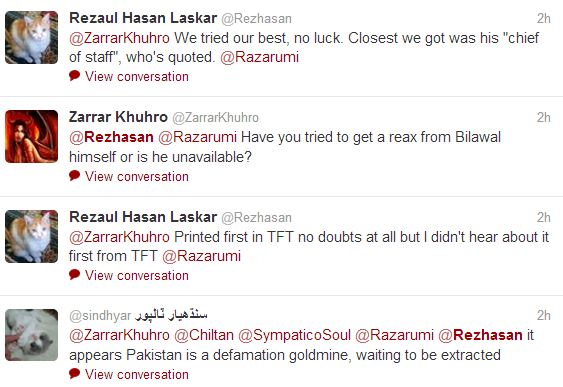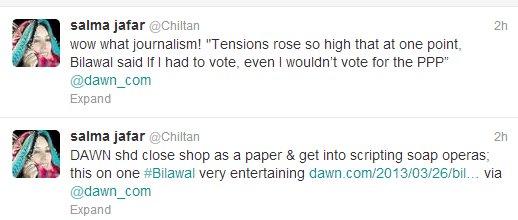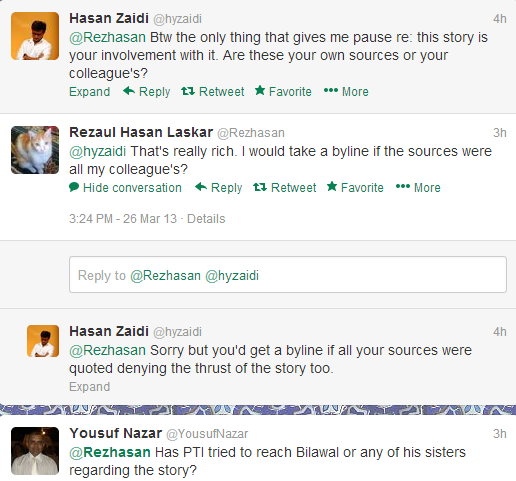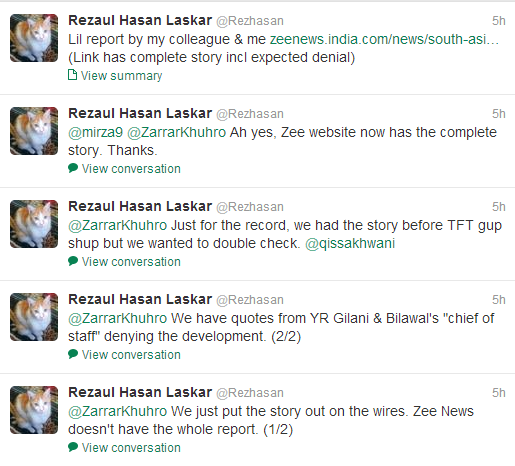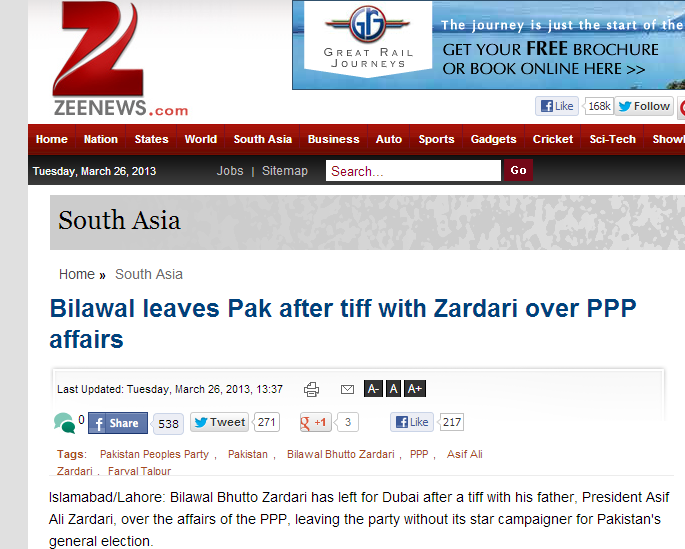 ———-


Comments
comments