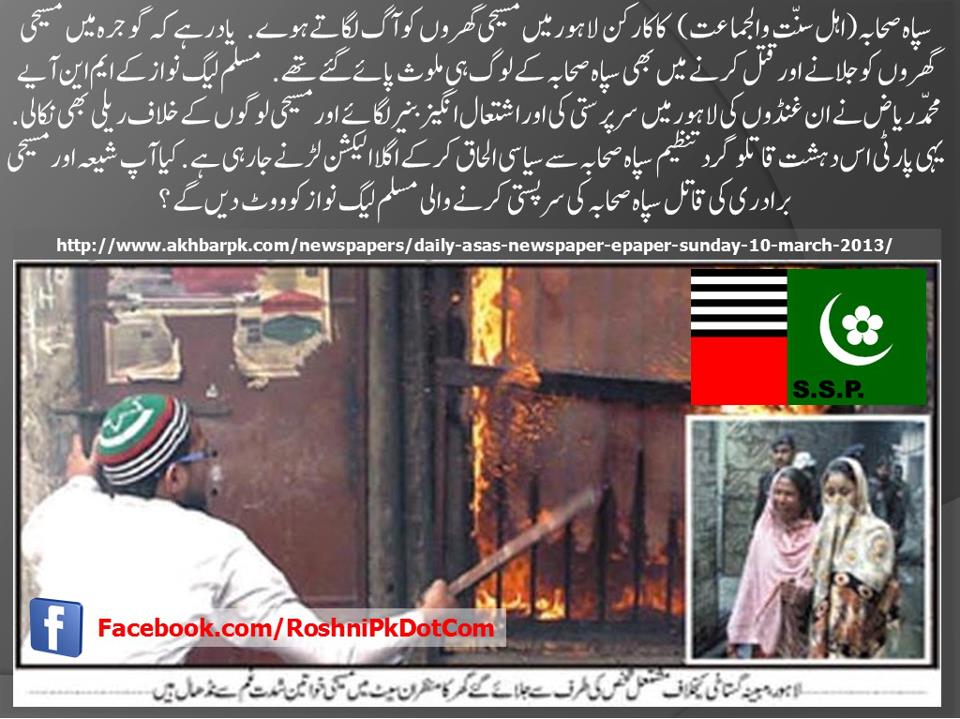 After burning more than 170 house of poor Christian community in Lahore's Badami Bagh area, Deobandi militants of the Sipah-e-Sahaba (currently operating as Ahle Sunnat Wal Jamaat ASWJ aka Lashkar-e-Jhangvi LeJ under the patronage of Shahbaz Sharif-led PML-N government in the Punjab) are inciting Deobandi and other Sunni Muslims to further violence against innocent Christian community.
Here's one of several anti-Christian hate posts published on the Ulma-e-Deoband, Pakistan's largest Deobandi web portal, known for links with Al Qaeda, ASWJ-LeJ (led by Malik Ishaq Deobandi and Ahmed Ludhianvi Deobandi), JUI (led by Fazlur Rehman Deobandi) and PML-N (led by Nawaz Sharif). The web portal is allegedly moderate by Aamir Saeed Deobandi of Peshawar.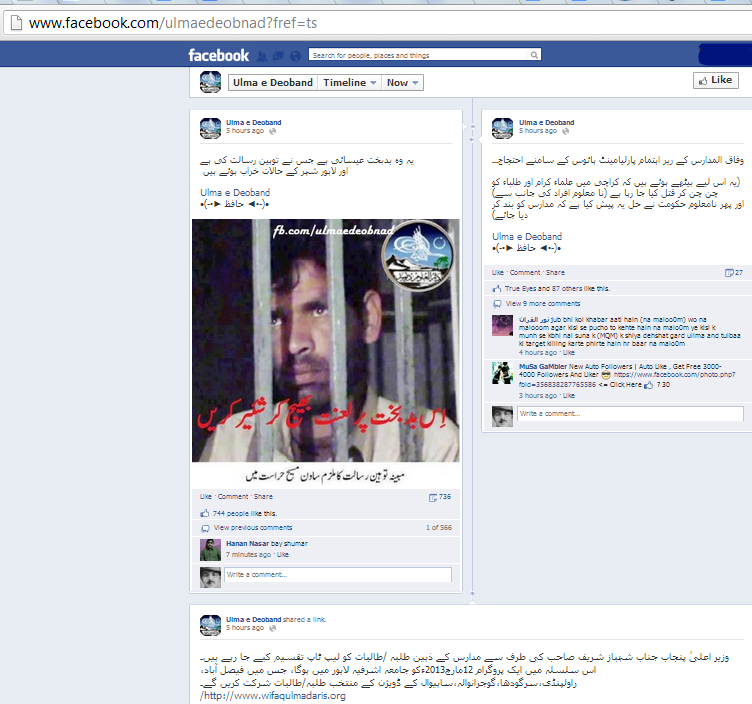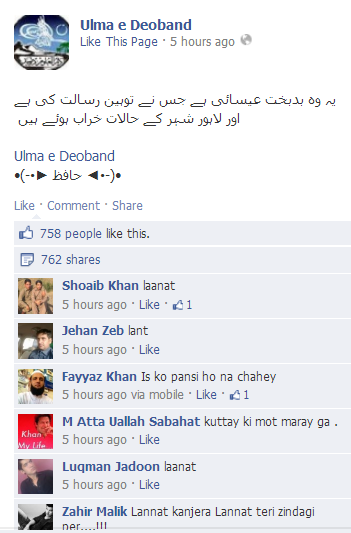 Source: http://www.facebook.com/photo.php?fbid=637861316230877&set=a.144973082186372.28395.144428562240824&type=1
The Ulma-e-Deoband web portal is alleged to be moderated by a Pehsawar based JUI-ASWJ activist Aamir Saeed Deobandi who is often seen on Twitter being encouraged by certain known "liberals" e.g. director of a pro-establishment think tank and also a female NGO-liberal who happens to be a niece of LeJ's co-founder Akram Lahori and has in the past harassed and threatened Shia activists and professionals. Here's a documented evidence:
https://lubpak.com/archives/241085
https://lubpak.com/archives/242737
We are concerned about safety of Pakistan's Christian community, particularly Savan Masih. We demand the Interior Minister Rehman Malik and CM Shehbaz Sharif to:
1. Provide full protection to Savan Masish and other Christians in Lahore and other areas of Pakistan.
2. Take action against the Ulma-e-Deoband hate site and those who moderate it and those who encourage.
3. Arrest Takfiri Deobandi militants of ASWJ-LeJ and their patrons in PML-N.
Sunni Barelvi (Sufi) Muslims condemn attack by Deobandi militants of ASWJ on Christian community in Lahore, demand action against Taliban-ASWJ-LeJ terrorists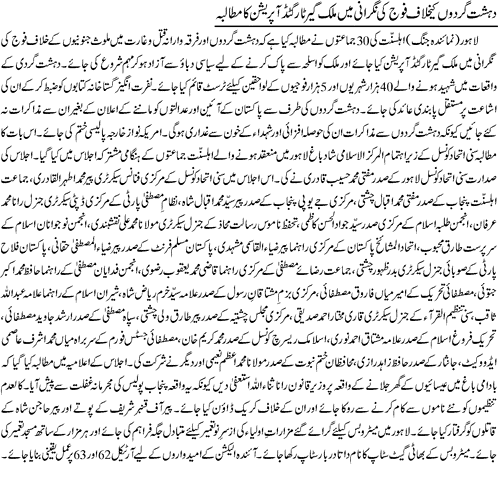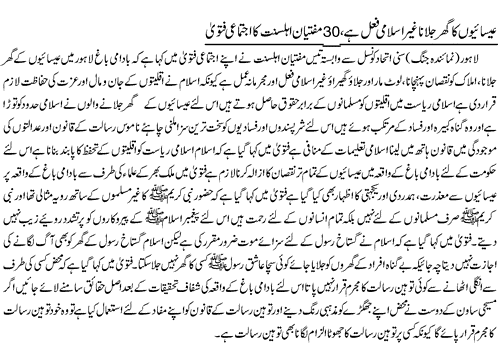 Video clip on Lahore attack on Christians by PMLN-ASWJ thugs