We condemn violent crackdown on young doctors by PML-N led Punjab government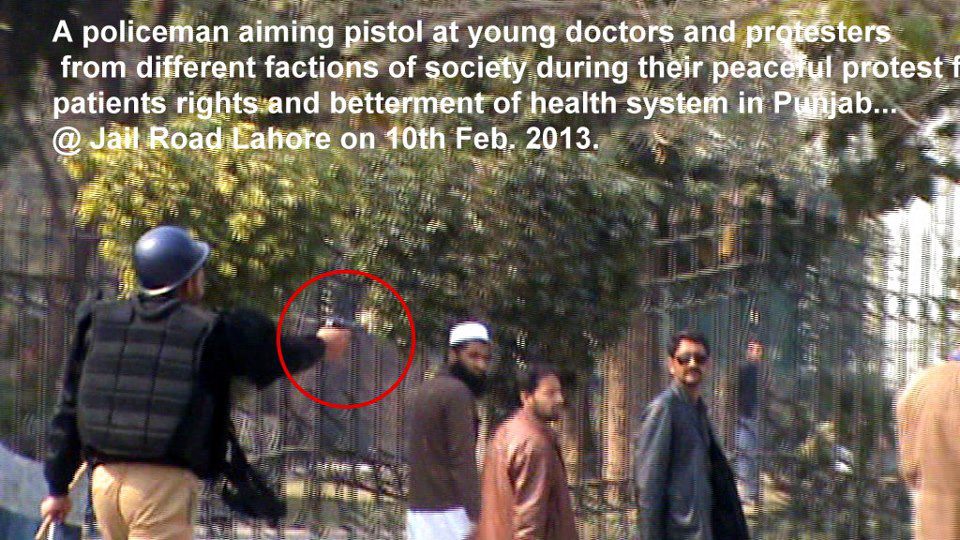 Pakistan Peoples Party's provincial leadership strongly condemns the severe crackdown on public dissent and use of excessive force by the Punjab government against peaceful young doctors gathering for pro-health reforms at the Metro Bus Service inauguration ceremony in Lahore. Instead of upholding the democratic values and especially fundamental right to protest, the Punjab government has shockingly unleashed brute force on young doctors and opposition leaders.
The horrific use of violence by Punjab police on the directives of the chief minister Mian Shahbaz Sharif against peaceful young doctors is an unacceptable violation of the fundamental human rights, including freedom of speech, assembly and protest.

Pakistan Peoples Party Punjab President and Federal Minister for Kashmir and Gilgit-Baltistan Mian Manzoor Ahmad Wattoo has demanded Punjab Chief Minister Mian Shahbaz Sharif to apologise to the nation, PPP leader Shaukat Basra and young doctors for a torture incident. Addressing a hurriedly-called press conference on Sunday, he condemned torture of doctors and PPP Deputy Parliamentary Leader Shaukat Basra and said the PML-N leadership had panicked on the visit of President Asif Ali to the provincial capital. He said the president's visit to Lahore had raised the moral of PPP workers. He demanded stern action against police for the torture incident.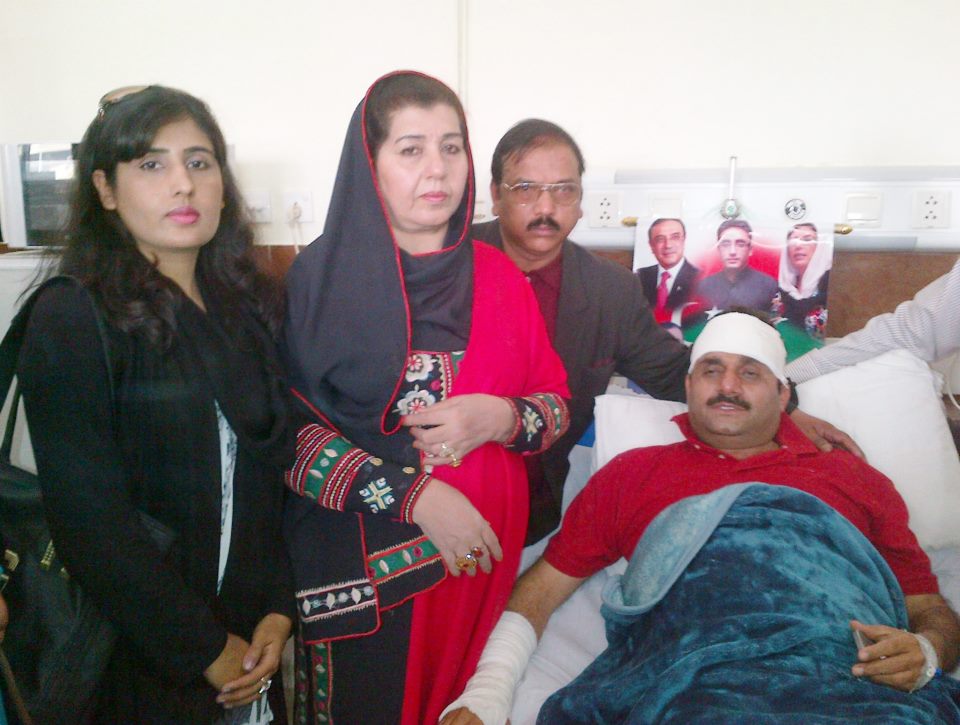 He condemned the torture on his party leader Shaukat Basra. He termed the Metro Bus Service project a waste of national exchequer, saying that the huge amount spent on the project could be used on energy projects to address the issue of load shedding in the province. PPP Lahore Chapter President Samina Khalid Ghurki also condemned the incident.
Raja Amir Khan information secretary, while criticising the various failed projects of PML-N's govt in Punjab and the torture on YDA protesters, said that the Mian Shahbaz Sharif had wasted south Punjab's funds on Metro Bus service. He said that the MBS project was a political stunt by Shahbaz Sharif, as he wanted to get some political mileage. He also said the young doctors had been striking for the legitimate demand of providing proper treatment facilities at hospitals. They called for the release of the arrested doctors.
Mian Munir Ahmad Khan also condemned the Punjab government's brutal attack on young doctors and PPP leader Shaukat Basra on Sunday. It also condemned the arrest of the protesting doctors and raids on their hunger strike camp.
Comments
comments