Postponement of Putin visit, a tragedy for Pakistan – by Shiraz Paracha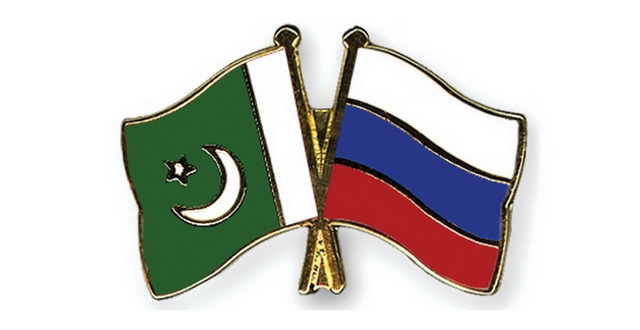 The postponement of Russian President Vladimir Putin's visit to Pakistan is a tragedy and conspiracy against President Asif Ali Zardari and the PPP government. This conspiracy is similar to the one that was hatched in 1951 when the then Pakistani Prime Minister was advised not to accept the Soviet invitation. Instead of visiting the Soviet Union Prime Minister Liaqat Ali Khan went to the United States. Pakistan is still paying the price of Liaqat Ali Khan's that political and strategic blunder.
Sixty one years later, the visit of Vladimir Putin, the first by any Russian President, could be a turning point in Pakistan's foreign policy. Political and economic benefits of such a shift would be significant for Pakistan. Pakistan could become a key transit country for the east-ward flow of energy from Russia and Central Asia.
Russia is interested in investing in Pakistan's energy and infrastructure sectors. Several long-term agreements were to be signed during the Putin's visit. For defense purchases Pakistan is dependent on the West. The United States can cripple Pakistan's defense capabilities anytime. President Putin visit would also open doors for multi-dimensional cooperation between Russia and Pakistan in defense sector.
Russia is opposed to NATO presence in Afghanistan and Russian leadership is extremely concerned that under NATO nose there has been big surge in narcotics production in Afghanistan. Russians are aware that the 1980s' Afghan Jihad was funded by drug money that came from drug production in Afghanistan. They are also links between terrorism and drug trafficking. Russia fears that extremist and insurgents operating in different parts of Russia and Central Asia get financial support from Afghanistan. President Putin considers Pakistan a major player in Afghanistan and wants to develop a strategic partnership with Pakistan with regards to Afghanistan.
Since 2000, strong, shrewd and stubborn Putin has posed a challenge to Western designs in the region. In the West Putin is portrayed as an autocrat and oppressor, who is enemy of freedom and democracy. In Russia, however, President Putin is extremely popular. People in other former Soviet States also like him and his policies. To a large majority of the Russian public Putin has brought prosperity and stability. He is seen as a symbol of Russian pride. Some consider Putin a true successor of Peter the Great, the father of modern Russia.
Vladimir Putin entered mainstream Russian politics in 1999 and became the first elected President of the country in 2000. Since then he is in-charge of Russia. The Russian strongman can stay in the office until 2024 (if he wins 2018 presidential elections). This possibility is West's worst nightmare.
Putin's use of energy and natural resources as foreign policy tool, his opposition to NATO eastward expansion and U.S hegemony, and his support for countries such as Iran and Syria has made him a villain in the eyes of Western leaders and the Western media.
Some Arab countries also feel uncomfortable that Russia is emerging as a new leader of world energy supplies. Russian support for Iran and Syria is a source of tension between Moscow and Arabs rulers. Since the Cold War era Russia has uneasy relations with Saudi Arabia and some Arab Sates. A section of the Russian security establishment believes that there is an Arab link behind the increase of extremism in former Soviet States. Under Putin the Russian government has brought peace in Chechnya and has dealt with extremists with iron hand.
In Pakistan, President Asif Ali Zardari has introduced a gradual shift in his country's foreign policy. He is focusing on building relations with Russia and Central Asian states and has taken Pakistan's relations with China to a new level of understanding. President Zardari has also adopted a new approach towards India. Interestingly, Pakistan's military appears to be supporting the new direction of the country's foreign policy.
New confidence building efforts between Pakistan and Russia are the most important change in both countries' foreign policies. It is a monumental development that will have long-lasting positive effects on the entire region, Nevertheless, this new path is full of dangers.
The surprise postponement of President Putin's already scheduled visit to Pakistan shows that building bridges between Russia and Pakistan is not easy. The delay in Putin's visit has certainly damaged President Asif Zardari's plans to sign key agreements with Russia before the elections and make history. But the postponement of the visit is bad for Pakistan, too.
The next Pakistani government may not be enthusiastic in improving relations with Russia. Leading Pakistani politicians such as Nawaz Sharif, Imran Khan and leadership of Islamic political parties support the Saudi camp. President Zardari, on the other hand, came with a new vision of bringing Pakistan closer to Russia, Iran and Central Asia.
President Putin decision to delay his visit is based on intelligence reports that the Russian leader could be target of an attack because his foreign enemies have influence and access in Pakistan. Such intelligence reports could be a conspiracy to sabotage Russia-Pakistan relations and deprive President Zardari of a historic opportunity. But the loss is bigger than that. A golden opportunity may have been missed to steer Pakistan out of its disastrous dependence on Western and Saudi camp.
Shiraz Paracha is a journalist and analyst specializing in Russian and Central Asian affairs. He can be reached at: shiraz_paracha@hotmail.com
Comments
comments