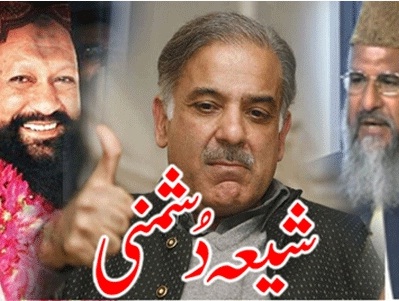 FAISALABAD: Jaranwala City police have registered two cases identifying 11 men and accusing 600 others for clashes that left 47 people injured on Ishq-i-Rasool Day on Friday. The attempted murder and incitement FIR stated that 47 people, including six policemen, were injured in firing and stone pelting from a Takfiri Deobandi mosque in Jaranwala Main Bazaar which is controlled by banned Sipah-e-Sahaba (Lashkar-e-Jhangvi).
According to news reports, Sipah-e-Saahaba activists attacked Sunni Barelvis in front of the Jamia Masjid. Some Sipah-e-Sahaba climbed the roof of the mosque and resorted to aerial firing. A heavy contingent of police reached the spot and tried to control the situation, but in vain. The police team was attacked with bricks, injuring seven policemen. The police had to fire teargas shells to break the protest. In total 50 people were injured and shifted to Civil Hospital.
The Police report (FIR) mentions sections 324 (attempted murder), 153 (promoting hatred), 186 (obstructing a public servant from discharge of duties) and 148 and 149 (rioting) of the Pakistan Penal Code.
According to a complaint filed by Chaudhry Ghulam Nabi Anjum, general secretary of the Sunni Barelvi "Jamaat Ahle Sunnat (JAS)", a component organisation of the Sunni Ittehad Council, accuses more than 250 people, identifying 15 members of the banned Sipah-i-Sahaba Pakistan (currently operating as "Ahle Sunnat Wal Jamaat ASWJ), of attacking a rally he was leading to mark the Ishq-i-Rasool Day. The FIR has been registered under Sections 324 (attempted murder), 337 H-2 (hurt by rash or negligent act), 148 and 149 (rioting) of the PPC and Section 16 of the Maintenance of Public Order Ordinance.
The complaint said the rally was pelted with bricks and stones by people on roofs of buildings in the vicinity of Jamia Masjid. It said the rally had started from Sabri Masjid, located some 500 yards from the Jamia Masjid on the same road. The 15 men identified in the FIR included Sipah-e-Sahaba Jaranwala chapter president Fida Nafees Inqalabi and general secretary Muhammad Shafiq.
Two of the injured Sunni Barelvi men were stated to be in a critical condition at Jaranwala tehsil headquarters (THQ) hospital. Of the others, 38 were given first aid and discharged on Friday and seven hospitalised for a day. Muqaddas Shah, one of the injured, said he was passing by the Main Bazaar when clashes erupted between the two groups. He said was hit in the arm by a stray bullet. (Source 1, 2).
It may be recalled that Shahbaz Sharif, Punjab Chief Minister, remains a key supporter and sponsor of Takfiri Deobandis of Sipah-e-Sahaba (Lashkar-e-Jhangvi). He was elected from Bhakkar due to a seat adjustment deal with Sipah-e-Sahaba, in return he agreed to released Malik Ishaq and other dangerous terrorists of Sipah-e-Sahaba involved in murder of hundreds of moderate Sunnis and Shias. According to informed sources, Shahbaz Sharif has given free hand to Sipah-e-Sahaba to dominate over Sunni Barelvi mosques and parties in the Punjab province before the next general elections.
According to Khaled Ahmed:
Jihadi publication daily Islam (23 Feb 2010) reported that (Shahbaz Sharif's right-hand) Punjab Law Minister Rana Sanaullah visited Jhang and paid his respects at the tomb of the founder of the greatest banned sectarian-terrorist Deobandi organisation, Sipah-e-Sahaba: Maulana Haq Nawaz Jhangvi. He led a delegation of the PMLN which also counted parliamentary secretary Iftikhar Baloch and party MPA from Jhang, Sheikh Yaqub. He visited the tombs of other Sipah-e-Sahaba martyr-leaders like Maulana Isarul Qasimi and Allama Azam Tariq. The News (27 Feb 2010) in a report titled PMLN sees no harm in seeking banned outfit's blessing observed: 'Sipah-e-Sahaba is rearing its head again and its leaders' participation in an election rally in PP-82 constituency, along with Punjab Law Minister Rana Sanaullah, has sent shivers down the spines of citizens here'.
Thanks to Shahbaz Sharif, Malik Ishaq and other Sipah-e-Sahaba leaders are free to deliver hate speeches and incite violence against Shia Muslims. Here are a few examples:
Thanks to Shahbaz Sharif and Iftikhar Chaudhry: LeJ chief Malik Ishaq continues to spit venom
PML-N, Judiciary, ISI and LeJ gang-up in Punjab; 100 Shias arrested
This is how Punjab government ensured release of Malik Ishaq
Here is a video clip of Malik Ishaq spreading hatred against Shia Muslims in Kabirwala, Punjab (19 June 2012) using the same arguments as offered by Tarek Fatah and Ahmed Ludhianvi (i.e., Shias insult the Sahaba (Companions of the Prophet), therefore, they get killed). Ironically he refers to some insults against certain Sahaba published on internet. It is now commonly known particularly in the light of recent anti-USA attacks in Libya, Egypt, Sudan and elsewhere how Takfiri Salafist-Deobandi militants themselves translate and propagate objectionable material in order to incite hatred and violence to gain political mileage and strength.
http://youtu.be/8ZXuWocTPB4
Here's another video clip of Malik Ishaq's hate speech on 9 August 2012 in Jhang, Punjab. He asserts he will always say Shia Kafir (Shias are infidels).
http://youtu.be/milmwgYOc9Y?t=15m
Muhammad Shahbaz Sharif is Chief Minister Punjab and President PML-N. He is a member of Punjab Assembly (MPA) from Bhkkar (PP-48 Bhakkar-II).
Sipah-e-Sahaba "Shia Kafir" rally in Bhakkar under the patronage of Punjab government
http://www.youtube.com/watch?v=0-BPc_TVWVU
Sipah-e-Sahaba chief Ludhianvi helped PML-N in PP-82 elections
Najam Sethi explains PML-N's alliance with Sipah-e-Sahaba
PML-N's alliance with Sipah-e-Sahaba is evident in this picture: