Resistance to genocide is a human right and a moral duty!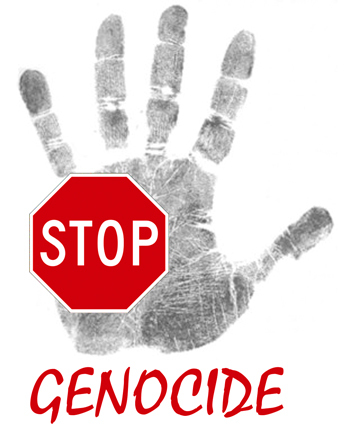 Related post: طالبان و سپاہ صحابہ کے تکفیری دہشت گردوں پر فدائی حملےجائز ہیں – سنی شیعہ علما کا مشترکہ فتویٰ
Sunni and Shia are two different nations: We demand Hussainistan for Pakistan's 30 million Shia Muslims
 Is Shia genocide an adequate term to describe the plight of Pakistan's Shia Muslims?
Shia genocide in Pakistan: Some guidelines for activists and protesters
Participate in international campaign to stop Shia genocide in Pakistan: Sample letters
Global community must not stay silent on anti-Shia pogroms taking place in Pakistan – by Rusty Walker
جدھر سے پتھر آئے اُسے اُدھر ہی پلٹادو کیونکہ سختی کا جواب سختی ہی سے ہوسکتا ہے – مولا علیؑ / اقوال 314
کربلا سے عشق کا معیار پیدا کیجئے
اپنے اندر جرآتِ مختار پیدا کیجئے
Resistance to genocide is a human right
"A desire to resist oppression is implanted in the nature of man." – Tacitus

"Resistance to tyrants is obedience to God." – Thomas Jefferson

"Disobedience, in the eyes of anyone who has read history, is man's original virtue. It is through disobedience that progress has been made, through disobedience and through rebellion." – Oscar Wilde

"Absolute silence leads to sadness. It is the image of death." – Jean-Jacques Rousseau

"Every man has the right to risk his own life in order to preserve it. Has it ever been said that a man who throws himself out the window to escape from a fire is guilty of suicide?" – Jean-Jacques Rousseau
Resistance Theory
Resistance theory is an aspect of political thought, discussing the basis on which constituted authority may be resisted, by individuals or groups. Resistance theories could justify disobedience on religious grounds to monarchs, and were significant in European national politics and international relations in the century leading up to the Peace of Westphalia of 1648. Resistance theory of the early modern period can be considered to predate the formulations of natural and legal rights of citizens, and to co-exist with considerations of natural law. Any "right to resist" is a theory about the limitations on civil obedience.
Resistance theory is an aspect of political theory; the right of self-defence is usually taken to be a part of legal theory; arguments about the two concepts do overlap.
Resistance theory has been formulated as "resistance to the magistrate", where magistrate stands for authority in the legal form.
There are a number of Christian resistance theories of the early modern period. One of them is the Lutheran resistance theory. It argues that the "subordinate powers" in a state, faced with the situation where the "supreme power" is working to destroy true religion, may go further than non-cooperation with the supreme power and assist the faithful to resist. However, Bilson argued against religion alone as a basis for resistance. Other secular reasons (e.g., violation of life, property, honour, decision making etc) must be there in order to provide legitimacy to a resistance movement.
Right of self-defence
The right of self-defense (according to U.S. law) is the right for civilians acting on their own behalf to engage in violence for the sake of defending one's own life or the lives of others, including the use of deadly force.
The early theories make no distinction between defense of the person and defense of property. Whether consciously or not, this builds on the Roman Law principle of dominium where any attack on the members of the family or the property it owned was a personal attack on the pater familias – the male head of the household, sole owner of all property belonging to the household, and endowed by law with dominion over all his descendants through the male line no matter their age.
In Leviathan (1651), Hobbes proposed the foundation political theory that distinguishes between a state of nature where there is no authority and a modern state. Hobbes argues that although some may be stronger or more intelligent than others in their natural state, none are so strong as to be beyond a fear of violent death, which justifies self-defense as the highest necessity.
In earlier times before the development of national policing, an attack on the family home was effectively either an assault on the people actually inside or an indirect assault on their welfare by depriving them of shelter and/or the means of production. This linkage between a personal attack and property weakened as societies developed but the threat of violence remains a key factor.
As an aspect of sovereignty, in his 1918 speech Politik als Beruf (Politics as a Vocation), Max Weber defined a state as an authority claiming the monopoly on the legitimate use of physical force within defined territorial boundaries. Recognizing that the modern framework of nations has emerged from the use of force, Weber asserted that the exercise of power through the institutions of government remained indispensable for effective government at any level which necessarily implies that self-help is limited if not excluded.
For modern theorists, the question of self-defense is one of moral authority within the nation to set the limits to obedience to the state and its laws given the pervasive dangers in a world full of weapons. In modern societies, states are increasingly delegating or privatizing their coercive powers to corporate providers of security services either to supplement or replace components within the power hierarchy.
The fact that states no longer claim a monopoly to police within their borders, enhances the argument that individuals may exercise a right or privilege to use violence in their own defense. Indeed, modern libertarianism characterizes the majority of laws as intrusive to personal autonomy and, in particular, argues that the right of self-defense from coercion (including violence) is a fundamental human right, and in all cases, with no exceptions, justifies all uses of violence stemming from this right, regardless whether in defense of the person or property.
In this context, note that Article 12 Universal Declaration of Human Rights states:
No one shall be subjected to arbitrary interference with his privacy, family, home or correspondence, nor to attacks upon his honour and reputation. Everyone has the right to the protection of the law against such interference or attacks.
The inclusion of defense of one's family and home recognizes the universal benefit claimed to stem from the family's peaceable possession of private property. This general approach implicitly attacks Hohfeld's focus on the correlative relationship between right and duty as an aspect of human interactiveness as opposed to rights deemed implicitly more important because they attach to a person by virtue of his or her ownership of property. Further, it follows that, in this moral balancing exercise, laws must simultaneously criminalize aggression resulting in loss or injury, but decriminalize qualitatively identical violence causing loss or injury because it is used in self-defense.
Robert Nozick asserted that there are no positive civil rights, only rights to property and the right of autonomy. In this theory, the "acquisition principle" states that people are entitled to defend and retain all holdings acquired in a just way and the "rectification principle" requires that any violation of the first principle be repaired by returning holdings to their rightful owners as a "one time" redistribution. Hence, in default of self-defense in the first instance, any damage to property must be made good either in kind or by value. Similarly, theorists such as George Fletcher and Robert Schopp have adopted European concepts of autonomy in their liberal theories to justify the right-holder using all necessary force to defend his or her autonomy and rights. This right inverts the felicitation principle of utilitarianism with the responsive violence being the greatest good to the individual, but accurately mirrors Jeremy Bentham who saw property as the driving force to enable individuals to enhance their utilities through stable investment and trade. In liberal theory, therefore, to maximise the utility, there is no need to retreat nor use only proportionate force. The attacker is said to sacrifice legal protection when initiating the attack.
In most jurisdictions, defense of self or of others is an affirmative defense to criminal charges for an act of violence. It acts to provide complete justification.
Justification does not make a criminal use of force lawful; if the use of force is justified, it cannot be criminal at all: Dennis J. Baker, Glanville Williams Textbook of Criminal Law (London: 2012) at Chapter 21.
The defense of justification (Penal Law art. 35) affirmatively permits the use of force under certain circumstances… The defense does not operate to excuse a criminal act, nor does it negate a particular element of a crime. Rather, by recognizing the use of force to be privileged under certain circumstances, it renders such conduct entirely lawful…
In this regard, the current statutory defense reflects the common-law "right" of an individual to repeal a threat to life or limb… Defense of oneself or one's relations, deemed a natural, inalienable right at common law, justified the use of force, making even homicide lawful.
New York Penal Law section 35.15 effectively ordains that: "A person may… use DEADLY physical force upon another person" "when and to the extent he reasonably believes such to be NECESSARY to defend himself or a third person from what he reasonably believes to be …. a kidnapping, forcible rape, forcible sodomy or ROBBERY; or (c) … a burglary…." There is no duty to retreat under these circumstances.
In some countries and U.S. states, the concept of "pre-emptive" self defense is limited by a requirement that the threat be imminent. Thus, lawful "pre-emptive" self defense is simply the act of landing the first-blow in a situation that has reached a point of no hope for de-escalation or escape. Many self-defense instructors and experts believe that if the situation is so clear-cut as to feel certain violence is unavoidable, the defender has a much better chance of surviving by landing the first blow (sucker punch) and gaining the immediate upper hand to quickly stop the risk to their person.
The Common Law and the Model Penal Code makes a distinction between mere thieves and those who are guilty of "robbery". Many states apply the Common Law's "fleeing felon" rule as a justification for private persons to use deadly force necessary to "arrest" violent criminals.
The Human Rights Act 1998 incorporates into English law Article 2 Convention for the Protection of Human Rights and Fundamental Freedoms, which defines the right to life as follows:
"1. Everyone's right to life shall be protected by law. No one shall be deprived of his life intentionally save in the execution of a sentence of a court following his conviction of a crime for which this penalty is provided by law.
2. Deprivation of life shall not be regarded as inflicted in contravention of this Article when it results from the use of force which is no more than absolutely necessary:
(a) in defence of any person from unlawful violence;
(b) in order to effect a lawful arrest or to prevent the escape of a person lawfully detained;
(c) in action lawfully taken for the purpose of quelling a riot or insurrection."
Locke's social contract
"A government that fails to fulfill its responsibility to its citizens is not a legitimate government, thus citizens aren't obligated to recognize its legitimacy," once said philosopher John Locke. If we recognize what this means in the current debate you must affirm the resolution resolved: Vigilantism is justified when the government has failed to enforce the law.
Locke's social contract, upon which most all governing bodies are based, states that if the government upholds the laws and protect its people, the citizens will obey the law. It also states that when the government fails to protect its citizens, it is not legitimate.
Vigilantes
In order to give clarity to the round, I offer the following definitions:
Government – The offices of a nation/political unit being responsible for direction and supervision of public affair
Failed -a state of inability to perform a normal function
Enforce- to compel observance of or obedience
Law-government made rule of conduct to enforce authority
Vigilantes, according to the American University Law Review are:
-self appointed doers of justice
-are members of an organized committee
-are established members of a community
-proceed with definite goals, not with the intension of random violence
-act as a last resort because of a failure of the established law system
From this definition, we must see that true vigilantes only act to enforce the laws the government cannot or will not enforce. They are not revolutionaries, rather the opposite. True vigilantes strive to uphold the current legal system by preventing, deterring, or providing justice for crime.
The government failing to uphold the law justifies the actions of the vigilante.
Under a governmental system the government is the highest power, thus has the ability to apply and punish laws. However, in a case such as one advocated by the resolution, the government has failed to uphold the law. As the government is the basis of the law this essentially means that the government is illegitimate and without any de facto power. If the Government, the highest power that asserts its power on the citizens according to its singular ideals of structure, has failed, the vigilante is justified at working for the top, and exercising his own "will to power". This struggle against his surroundings is justified as the government has essentially relinquished power over the people. Thus, Vigilantism is justified when the government fails to uphold the law.
Without law, society is unjust, and would degrade into a Hobbesian State of Nature. We cannot promote justice, unless we allow vigilantism. What is a citizen to do when the government is failing? Ride the government down like a sinking ship until you drown in its inefficiencies, or stand up for what is right in an effort to reestablish justice? The point is, there will be no law, no justice, and no legitimate society without vigilantism.
Vigilantism as a permissible mode of self-help is justified under social contract theory.
First, the breakdown of the social contract occurs when the state fails in its obligation to protect the individual. This breakdown justifies the individual's resort to self-help. Social contractarians, in particular, argue that the individual, in giving up the norm of private vengeance, is entitled to the state's protection. Thus, the "central claim of contract theory is that contract is the means to secure and enhance individual freedom." Under social contract theory, if the state fails in its obligation to protect citizens, the government is considered dissolved and the people are entitled to provide for their own protection. One philosopher concludes that where the state fails to protect its citizens, protecting oneself is not considered civil disobedience. One may extrapolate this premise to conclude that vigilantism is morally justified by the state's failure to uphold its end of the compact.
In conclusion, vigilantism is ultimately the only way to achieve justice in said resolution. Without it, the law is left unenforced. Society itself degrades into a Hobbesian state of nature, and chaos ensues. Therefore we must simply allow people to stand up for themselves. Because of this, I can only affirm the resolution.
Vigilantism is justified when the government has failed to enforce the law.
Vigilantism: As defined by Black's Law dictionary, "The act of a citizen who takes the law into his or her own hands by apprehending and punishing suspected criminals"
A vigilante usually does not have the necessary resources to determine who is guilty, and who is innocent. Therefore, there must be a transparent and credible system to assess the nature of crime, guilt and punishment. It must not violate a fundamental fairness that relies on a due process system to determine…guilt from innocence…Justice and fairness dictate that due process rights ought to be upheld for the accused so that a determination of her guilt or innocence…might be determined…as per careful and diligent investigative trial process…"
As John Locke states, "Men cannot be judges of themselves", indicating that bias exists in personal perceptions and would lead to injustice when trying criminals. Therefore, there must be checks on a vigilante and abuse of vigilantism.
Resistance to Genocide
The need to prevent genocide and punish those responsible has been of concern to the international community since the end of the Second World War. Genocide was defined as a crime under international law in the Genocide Convention of 1948 (the Convention on the Prevention and Punishment of the Crime of Genocide). The Convention makes it a crime to commit genocide, plan or conspire to commit genocide, incite or cause other people to commit genocide or be complicit or involved in any act of genocide
Today, all governments are bound by this law whether they have signed the Convention or not.
Despite the Convention, massive atrocities have been committed since — including the 1994 genocide in Rwanda — which have underscored the international community's failure to make the prevention of genocide a reality
In response to this collective failure and in an effort to learn from the past, former Secretary-General, Kofi Annan, outlined a five-point action plan for the prevention of genocide in 2004. This included the creation of the position of Special Adviser on the Prevention of Genocide whose mandate includes acting as an early-warning mechanism regarding potential situations that could result in genocide.
Understanding Genocide
Genocide is not something that happens overnight or without warning. It is, in fact, a deliberate strategy. The effects of genocide are felt beyond the borders of the affected country as it negatively impacts the safety and security of people in neighbouring areas.
The impact of genocide on future generations is truly enormous.
Today, the effects of the genocide in Rwanda are still felt in many different ways both inside the country and in neighbouring states, including in the eastern regions of the Democratic Republic of the Congo.
Warning Signs of Genocide: The Special Adviser on the Prevention of Genocide, working with other genocide experts, has compiled a list of warning signs that could indicate that a community is at risk for genocide or similar atrocities. It includes:
– the country has a totalitarian or authoritarian government where only one group controls power;
– the country is at war or there is a lawless environment in which massacres can take place without being quickly noticed or easily documented.
Example of an anti-Genocide Hero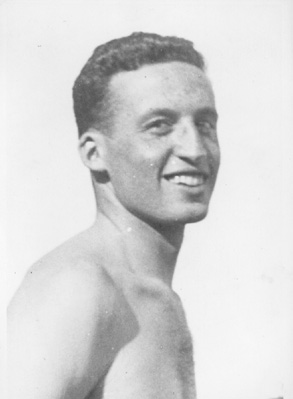 Helmut Hirsch (January 27, 1916 in Stuttgart – June 4, 1937 in Berlin) was a German Jew who was executed for his part in a bombing plot intended to destabilize the German Reich. Although a full and accurate account of the plot is unknown, his targets were understood to be the Nazi party headquarters in Nuremberg, Germany, and/or the plant where the anti-Semitic weekly propaganda newspaper Der Stürmer was printed.
Hirsch met repeatedly with Strasser and Grunov, a leader in the Black Front. They both worked on Hirsch's idealism and desire to devote himself to a cause. They urged Hirsch to action, arguing that he must act to show that Jews were not afraid to stand up for themselves, and his "heroic act" would inspire Jews throughout Germany. Seduced by their arguments, Hirsch agreed to be part of an anti-Nazi plot.
The plan was for Hirsch to take a bomb in a suitcase and blow up the Nazi Party headquarters in Nürnberg. What Hirsch didn't realize was that the bomb was constructed to kill himself along with destroying the Nürnberg building. Furthermore, the Nazis were informed of Hirsch's entry into Germany. Whether this was by a Gestapo infiltrator or by Grunov himself remains unclear to this day. There are indications that the Black Front thought Hirsch's capture and trial by the Nazis would bring better publicity to the Black Front movement than the bombing of the Nürnberg Nazi headquarters. But however it came about, Helmut Hirsch was arrested in December 1936 for treason against the German Republic, before he could carry out his attempt to bomb the Nürnberg building.
Hirsch went on trial in March of 1937, in front of a secret session of the infamous People's Court. Hirsch was calm and unwavering, and he admitted his guilt. His family desperately tried to get the United States government involved, based on the disputed fact the Hirsch was an American citizen. William Dodd, the American ambassador to Germany, made a valiant effort to get Hitler to pardon Hirsch. It was all to no avail. On June 4, 1937 Helmut Hirsch was executed by the Nazi government.
International Law Aimed at Government Tyranny and Individual Self-Defense
Much of international human rights law is aimed, directly or indirectly, at preventing government tyranny. An individual right to keep and bear arms is partially designed to be the means to stop government tyranny. It is also designed to be the means for individual self-defense against criminals.
International Law Aimed at Preventing Government Tyranny
International human rights agreements provide protection against government tyranny. The Universal Declaration of Human Rights (UDHR) provides direct support; indirect support is found in the type and purposes of many other international human rights agreements. Finally, the UDHR and subsequent international human rights agreements recognize that people should be able to live with "freedom from fear," which necessarily includes freedom from fear of government tyranny.
1. Direct Support
The UDHR directly supports preventing government tyranny. The UDHR's preamble provides: "[w]hereas it is essential, if man is not to be compelled to have recourse, as a last resort, to rebellion against tyranny and oppression, that human rights should be protected by the rule of law." Thus, the UDHR recognizes that human rights must be protected in order to prevent government tyranny, and human rights must be protected under law so that individuals do not have to turn to rebellion against their oppressive governments to secure their rights.
The language of the UDHR's articles speaks less to a specific right against government tyranny. No provision of the UDHR provides a right against government tyranny. This, however, is unnecessary because that is articulated as one of the pur poses of the agreement itself. The UDHR establishes the prevention of government tyranny as a goal of the agreement, and all its specific articles are enunciated to achieve that goal. All of the articles can therefore be viewed as supporting the theory of preventing government tyranny. Since the right to keep and bear arms is designed to prevent government tyranny, some scholars have noted that calling for people to surrender their arms is incompatible with the UDHR.
2. Indirect Support
Many other international human rights agreements contain an underlying purpose of preventing government tyranny. Specifically, multiple agreements prevent slavery, ensure individual self-determination, prevent torture, prevent arbitrary arrest and provide some due process oriented rights. The similarity in many of these agreements provisions, which focus on increasing individual rights and decreasing government power, support a reading of the agreements' purposes as to prevent government tyranny.
Indirect support for the ideal of preventing government tyranny is "the right of self-determination"-the first right announced in the ICCPR and the ICESCR. The right of self-determination should be viewed as a foundation for the type of rights we should expect to see following it. The text following the right to self-determination is the same in the ICCPR and the ICESCR; it proclaims the right means all peoples "freely determine their political status and freely pursue their . . . development."
A tyrannical government installs a government and system of societal development the people of the State have not had a say in forming would violate the right of those people to determine what type of government and society they wish to establish. Essentially, any form of government tyranny prevents people from determining for themselves how they want to live; thus, "the right of self-determination" is aimed at preventing government tyranny.
Further indirect support for the ideal of preventing government tyranny is the Convention on the Prevention and Punishment of the Crime of Genocide (CPPCG). The CPPCG notes the General Assembly of the United Nations issued a resolution making genocide a crime and that it recognizes that genocide has inflicted great losses on humanity. It then provides the contracting parties are "convinced that, in order to liberate mankind from such an odious scourge, international co-operation is required." The agreement criminalizes genocide done by private actors as well as "constitutionally responsible rulers" and "public officials." Nothing fits the meaning of government tyranny more than a government committing genocide. International law criminalizes and condemns such tyrannical government action.
A treaty related to the criminalization of genocide is the International Convention on the Elimination of All Forms of Racial Discrimination (CERD). The CERD is premised on the consideration "that the United Nations has condemned colonialism and all practices of segregation and discrimination associated therewith." The ratifiers were alarmed that racial discrimination existed through "government policies based on racial superiority or hatred, such as policies of apartheid, segregation or separation." The CERD pushes the equality principle of the CPPCG further so that government-backed racial apartheid, segregation, and separation are unlawful. The CERD establishes another shield against tyrannical government action.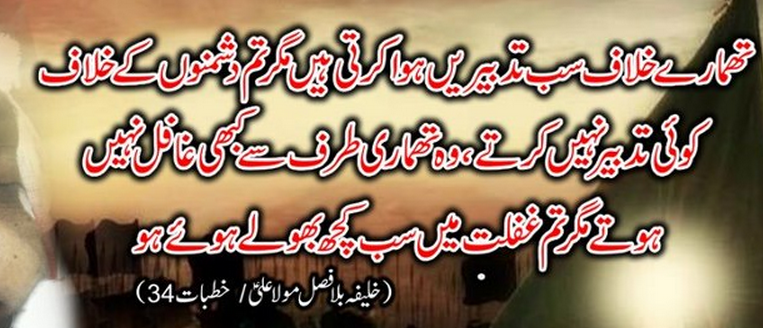 The equality ideal and its relation to government tyranny are pushed further in the Convention on the Elimination of all Forms of Discrimination against Women . CEDAW emphasized "the eradication of apartheid . . . racism, racial discrimination, colonialism, neo-colonialism, aggression, foreign occupation and domination" as part of the full enjoyment of the rights of men and women. Therefore, providing gender equality was another form of international human rights law acting as protection against government tyranny.
The Convention Against Torture and Other Cruel, Inhuman or Degrading Treatment or Punishment (CAT) is also aimed at preventing government tyranny. Even though no direct statement is made in CAT that its purpose is to prevent government tyranny, not much discussion is needed to conclude CAT's prevention of state torture is aimed at preventing government tyranny.
Freedom from Fear
Three international human rights agreements provide that one of their purposes is to protect against the "freedom from fear." The UDHR apparently originated this phrase; its preamble provides:
"[w]hereas disregard and contempt for human rights have resulted in barbarous acts which have outraged the conscience of mankind, and the advent of a world in which human beings shall enjoy freedom of speech and belief and freedom from fear and want has been proclaimed as the highest aspiration of the common people."
This supports preventing government tyranny since people should be free from fear of barbarous government acts. This interpretation is buttressed because the next paragraph is the paragraph discussed above that speaks to preventing government tyranny under law. Enacting human rights law that prevents government tyranny is the means to achieve the end of creating freedom from fear. Both the ICCPR and the ICESCR, each entered into force twenty-eight years after the UDHR's inception in 1948, recognize the ideal of the UDHR that free human beings enjoy "freedom from fear." The "freedom from fear" is a core purpose of international human rights law, which can never be achieved if the chance for government tyranny exists.

Disarmament and Oppression
Controlling what, if any, arms African Americans could possess in colonial and early America furthered slavery. In the seventeenth century, state laws varied concerning the rights of African Americans to keep and bear arms, but the laws were aimed at preventing African Americans from gaining full equality. In the eighteenth century, laws continued to vary, with some states making African Americans a part of the militia to help protect against invasions, and some states preventing slaves from possessing arms. Most laws were aimed at freed African Americans rather than slaves to ensure that slave masters could prevent their slaves from possessing arms. Some disarmament statutes, however, existed where slave masters could search and disarm slaves. Southern states passed these laws and limited gun possession rights of slaves and freed African Americans to prevent rebellion.
This system of law provided what the South wanted-the ability to continue its reign of tyranny over slaves with little fear that slaves could rise against it. Disarmament served as a means to the end of enslavement. Disarmament can thus be thought of as tantamount to slavery, as the disarmed are essentially left with no way to effectively resist the control of the one disarming them. In Dred Scott v. Sandford, the United States Supreme Court proclaimed if African Americans were considered citizens then they would have a right to keep and carry arms whenever they wanted. The underlying concern was clear: if slaves were considered citizens, they could be armed, but since the Court viewed them as an inferior people they could not.
Even after slavery ended, southern states adopted Black Codes prohibiting African Americans from owning and bearing arms. The Ku Klux Klan influenced southern states to enact firearm licensing programs that fostered the prohibition of African Americans from possessing handguns. The Klan's influence reached into the North, and twenty-six states enacted firearms licensing requirements by 1917 allowing the police to grant or deny firearms licenses in its discretion. Similarly, New York had a handgun prohibition designed to disarm African Americans, Italians, Jews, and other immigrants. Beyond the Klan's influence, legal scholarship advocated Negro gun control laws. One Tennessee senator argued that cheap handguns should be banned in order to allow the "'dominant race' to prevent . . . 'colored people"' from carrying pistols.
Those attempting to end racial discrimination opposed the Black Codes that prevented African-American arms possession. The Black Codes alarmed Republicans because the Codes "preserved the right to keep and bear arms for . . . Confederates" but not African Americans. Gun rights advocates also pushed for legislation to repeal or defeat these laws.
African-American resistance during slavery and the Black Codes era was at least partially successful. In 1841, in Cincinnati, Ohio, white mobs descended on an African-American neighborhood. African Americans fought back, and two whites and two African Americans were killed and twelve were injured. The next day, African Americans were disarmed, and white rioters continued their actions thereafter. In the South, African Americans did not have the means to protect themselves and thus could not protect themselves. In the North, however, African Americans sometimes bore arms to protect themselves.
Some scholars argued that armed resistance of African Americans produced three societal reactions that aided in ending discrimination against African Americans. First, armed defense presented a situation where martyrdom was possible for African Americans; thus, it forced police to intervene and restore order. Second, armed resistance was initially successful against some Klan attacks. When African Americans asserted their rights against the Klan, others who supported that action came "to their aid." Third, African-American arms use was a way to speak and garner political support for their cause.
Ultimately, freed African Americans could not defend against the Klan and other racists : "[I]ndividual efforts of [African Americans] to halt violence [against themselves] were largely unsuccessful." The fact that African Americans were willing to use firearms to protect their rights, lives, and property renders gun control laws "worthy of condemnation." In light of African-American history, the Second Amendment teaches us "that it is unwise to place the means of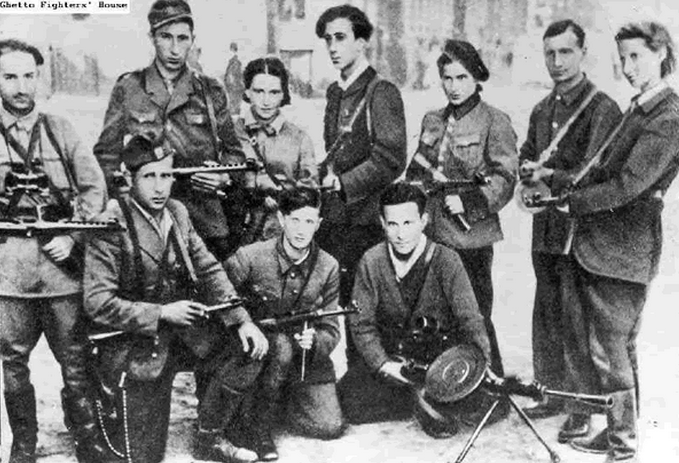 protection totally in the hands of the state, and that self-defense is also a civil right." In sum, for "two centuries . . . gun control laws played an indispensable part" in controlling slaves and freed African Americans.
The international community should develop international human rights law that opposes the favored measures of racist tyranny. One important measure would be to secure the individual right to keep and bear arms, a right that the racist tyrants did not want. Providing individuals with a right to keep and bear arms is a means to further current international law against slavery and to ensure that a similar atrocity never occurs again.
The twentieth century has been "referred to as the 'age of genocide."' Genocides killed four times as many persons as war and revolutions did in the twentieth century. Between 1900 and 1988, 170 million people were killed in government-related genocides.
Many tyrannical governments in the twentieth century disarmed their populations before committing genocide. When people fought back with any arms available, they were sometimes successful in fending off tyranny. For example, "[t]he Turks systematically disarmed the Armenians" over twenty-five years in the 1900s and then "kill[ed] at least one million [Armenians]." Small groups of Armenians who kept guns were able to defeat the Turks and reach sea to evacuate. In the 1970s, the Khmer Rouge collected the people's guns and then began a massacre that led to the slaughter of 2,000,000 people. Also in the 1970s, Uganda's 25,000-member army killed 500,000 people. A small army of that nature could have had serious trouble in defeating an armed populace. In Indonesia, 500,000 "suspected Communists were slaughtered." If the people had more arms, they could have repelled a portion of the slaughter. Genocides have also occurred in the former Soviet Union, China, Rwanda, Iran, Iraq, and the Sudan. If the Chinese citizenry kept arms, their rulers' ability to overpower and kill them in Tiananmen Square would have at least been curtailed.
The worst atrocity of government tyranny in the twentieth century occurred in Nazi Germany. The Nazis used search and seizure laws to disarm political opponents, then the Nazis killed 6,000,000 Jews in the Holocaust. The Nazis took steps to disarm the Jews to effectuate the Holocaust. The Nazis passed a "Weapons Law" that prohibited Jews from operating businesses that made guns. The Nazis also passed a law that gave the government the discretion to determine who could possess guns. The Nazis exempted themselves from that law-they could possess arms without a government veto. The Nazis, in their occupation of Europe from 1939 to 1941, also proclaimed any person would receive the death penalty if he failed to surrender all his guns.
Much like the African-American experience during American slavery, the Jews had some success in fending off the Nazis, but their lack of arms made it impossible for them to defend themselves effectively. In one documented instance, a small group of Jews with ten pistols caused a group of Nazis to retreat. The Nazis never returned to the area the small group of Jews controlled. If all the Jews were armed, some could have prevented their capture, and the overall process of capturing the Jews would have been more difficult for the Nazis. Further, there is no doubt that an armed Jewish population "would have imposed rankling losses on [the Nazis]." An armed Jewish populace would have caused another front the Nazis would have had to fight and the arms could have saved Jewish and Allied lives. One better-known example of this argument is Oscar Schindler's giving Jews guns to fight the Nazis.
Nazi Germany would have welcomed international law disarming the citizenry. It would have legally prevented any resistance from the Jews. Therefore, it seems nonsensical to advance an international law policy against individual arms possession that would have been in keeping with the Nazis' policy.
The history of tyrannical regimes disarming its own people to allow for their oppression shows why the right to keep and bear arms is a fundamental human right. The right to keep and bear arms is designed to protect minorities from oppressive and tyrannical regimes. If the international community outlaws arms, then only governments will legally possess arms. The American Founders, including James Madison, warned the most dangerous monopoly is for the State to be the only one armed. If the international community does not heed Madison's warning, it will help add an ingredient to a recipe for government tyranny.
Armed Populations Deter Tyranny
When citizens are armed, government tyranny has been thwarted. In the American Revolution, the colonists faced the British military, the finest armed force in the world. The colonists had no trained forces, no established central government, and no financial or industrial backing. The colonists' militias were loosely affiliated with a town or county and occasionally met to drill. Since the colonists did not have a manufacturing system to make guns, they obtained them in myriad ways. Gunsmiths made guns, the colonists raided British supplies, and the colonists imported many guns from Europe and other states that made guns. The colonists stored their guns in their homes. This rather unorganized band of amateur soldiers, armed with guns they obtained anywhere they could, defeated the finest military in the world.
None of the genocides that occurred in the twentieth century occurred against an armed population. Also, the majority of cases in the twentieth century show that "when oppressive regimes . . . are confronted [with] popular insurgenc[y]," the suppressed people usually rise up and defeat their oppressors. Some scholars have thus made the natural conclusion that there is a connection between the restrictiveness of a State's gun policy and its ability to commit genocide.
The historical evidence of this conclusion seems clear. There is reason to distrust the State and to fear the potential for genocide. It is harder to exterminate an armed population than a disarmed one. An armed populace poses a credible threat to tyrannical governments; thus, "[w]hen victims have guns, [an] overwhelming advantage [of superiority of government] aggressors is diminished." Governments must then question the high cost of attempting a genocide or tyrannical regime. Decreasing the number of guns the people possess weakens them and increases governmental power. Some scholars go as far to say disarmament is a "cause" of genocide.
Keeping and Bearing Arms Secures a Right to Individual Self-Defense
An international human right to keep and bear arms would further a right to individual self-defense. The second of the two purposes of an individual right to keep and bear arms is to secure individual self-defense. The Second Amendment helps to provide for individual self-defense against crimes. A professional police force did not exist when the Constitution was ratified and did not come into being for about fifty years. Keeping arms was almost necessary for self-defense in colonial and frontier America where government law enforcement did not exist.
Some may argue those days are over, and, thus, there is no need to secure an individual right to keep and bear arms. Many underdeveloped countries do not have a police force on a scale necessary to secure protection of its citizenry at every turn. Other countries where tyrannical regimes reign may not provide an organized police force, or the police provided may not be legitimate.
The Taliban's recent, nearly five-year rule of Afghanistan and the current state of the Afghanistan-Pakistan border is a perfect example. The Taliban did not provide basic government services during its rule over about ninety percent of Afghanistan from 1996 to 2001. Certainly, any police protection the Taliban provided was not the kind the modern world would consider adequate. Further, because the police were working for the tyrannical Taliban, as opposed to enforcing the people's laws, it is unlikely the police were a true source of protection for the people. About ten percent of Afghanistan was controlled by the Northern Alliance. This area was not demarcated, and any police protection certainly would have fallen below what modern countries expect from a police force.
Even now, with Afghanistan under the control of a democratically elected government that America and other world leaders support, fighting still occurs on the Afghanistan-Pakistan border between America and its allies versus al-Qaeda, the remaining Taliban, and their sympathizers. Any person in the area of the Afghanistan-Pakistan border likely cannot rely on police protection and would have to defend himself if he encountered Taliban or al-Qaeda forces.
Afghanistan is not the only example of where a modern government could not ensure police protection for its people. The recent fighting and chaos in Darfur has led to warlords exerting significant influence, while the government police force lacks number and influence. A genocide occurred in Rwanda in 1994, and hundreds of police officers were complicit in the genocide as they and other government officials "passively acquiesced [to] the violence." "A significant number of police officers were [also] directly and indirectly responsible for war crimes . . . during the wars in the former Yugoslavia." Infamous dictators, such as Fidel Castro, continue to rule nations across the world. People subject to rule by such tyrannical dictators likely do not trust the dictator-controlled police, which serves as the dictator's strong-arm and does not provide adequate and neutral police protection.
Next, even in the most advanced countries, many citizens cannot "rely on the police for protection." The police may be undermanned or too busy to protect the citizenry at every turn, particularly in densely populated urban areas. Even with a large police force, it usually responds to reports of suspicious activity or crime. If a burglar, carjacker, kidnapper, murderer, rapist, or robber approaches an individual, it will often be impossible for the victim to contact police and have them respond in time to prevent the vicious crime. The victim is usually alone to defend himself.
Law-abiding individuals in today's world still have to defend themselves, and they have a right to do so. If individuals cannot keep and bear arms, then the ability of the people to defend themselves is hampered. If guns are outlawed, criminals will likely still find ways to possess arms while law-abiding individuals will not have the means to defend themselves.
Statistics show that firearms are useful in self-defense, especially in the United States. One study shows there are 100,000 instances a year in the United States "in which [a person] uses a gun to defend against an assault or break-in." The Federal Bureau of Investigation reported that about 170 criminals were killed in 2002 through justifiable homicide by private individuals. With crime a problem in inner-cities in America, [302] the largest group to benefit from self-defense with guns is likely "poor, inner-city women." These are the very type of vulnerable people international human rights law is designed to protect.
The present state of "domestic and international law require that [self-defense] be necessary." The requirement of "necessity . . . has two parts under domestic law: the actor may only act when necessary and to the extent necessary."
The law allows "the right of an innocent to defend himself or others with force, lethal if necessary, even against officers of the state." "[I]f one kills, reasonably believing he is killing a deadly attacker, he acts in self-defense." "If he has no such reasonable belief, he is not justified or excused." A homicide is justified if it is committed against a person attacking the killer with deadly force, but the killing will be murder if one intentionally or knowingly kills an innocent.
Conclusion
The right to keep and bear arms serves two purposes that transcend national boundaries: preventing government tyranny and providing people with the means to defend themselves. The purposes therefore show that "[t]he right to possess arms is a fundamental human right." The Second Amendment serves to secure this fundamental human right. It is time for international human rights law to secure this fundamental right. Until that occurs, all people will not have the means to prevent government tyranny and provide for their individual self-defense. Consequently, James Madison's words from over 200 years ago, referring to America's "advantage of being armed, which the Americans possess over the people of almost every other nation," still ring true today.
Questions:
Can we equate attacks by Takfiri Deobandi terrorists (ie, Taliban (TTP), Sipah-e-Sahaba (ASWJ-LeJ) on innocent Pakistani citizens (Sunni Sufis, Shias, Christians, police, army etc) with Pakistani citizens' reprisal attacks on Takfiri terrorists?
Has the State of Pakistan (government, army, judiciary) not failed to protect innocent citizens, particularly Shias, Sunni Sufis, Barelvis, Ahmadis, Christians etc from ongoing genocide and persecution by Takfiri Deobandis?
Have various human rights groups not highlighted the role of Deobandi takfiri outfits in target killing of Shia and Sunni Sufi Muslims?
Can we we equate violence against terrorists with indiscriminate violence against ordinary civilians and non-combatants?
Can we equate Jewish resistance under Nazi rule with the massacre (Holocaust) of 6 million Jews by Nazis?
Can we equate Palestinian's attacks on Israeli Defence forces with Israel's disproportionate violence against Palestinians?
Is there not a need to establish a Pakistan United Resistance to Genocide and Extremism (PURGE)?
Sources:
http://www.un.org/en/preventgenocide/rwanda/about/preventgenocide.shtml
http://www.davekopel.com/2a/OthWr/AN-INTERNATIONAL-HUMAN-RIGHT-TO-KEEP-AND-BEAR-ARMS.htm
http://en.wikipedia.org/wiki/European_Convention_on_Human_Rights
http://en.wikipedia.org/wiki/Resistance_theory_in_the_Early_Modern_period
Comments
comments