LUBP Stands in Solidarity with Hussain Naqi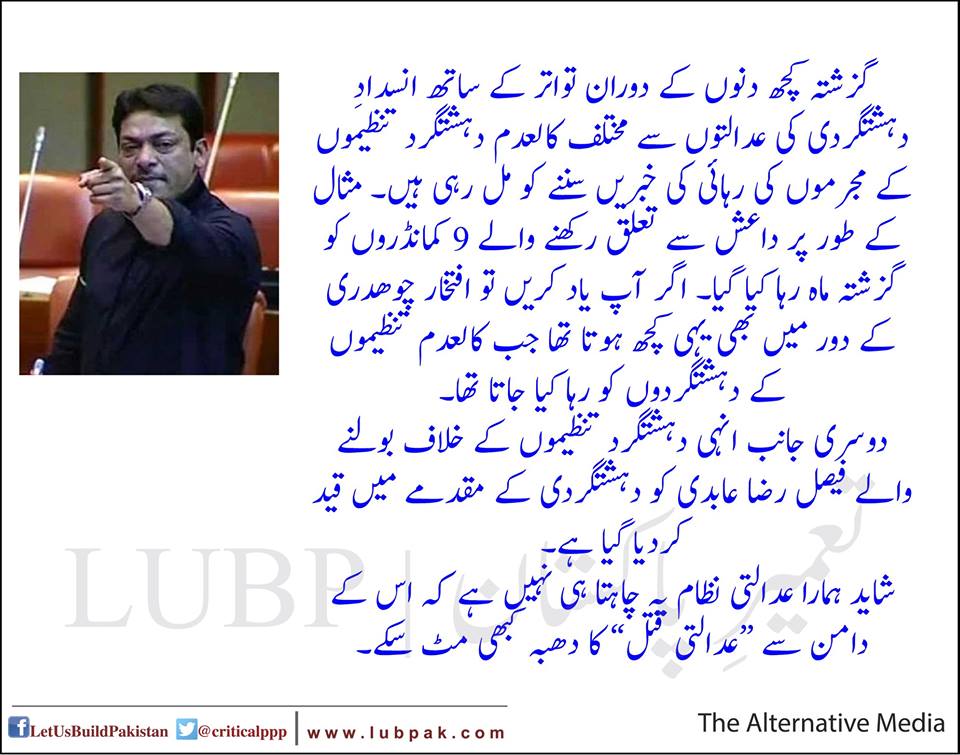 The Supreme Court of Pakistan failed to take action against Takfiri, abusive and violent thugs. These thugs not only continue to challenge the writ of the Pakistani State. They also threatened SC judges, the Army chief and PM Imran Khan.
Instead, our honourable CJP chose to try and humiliate renowned journalist and elected labour union chief, Hussain Naqi.
The intemperate language and harshness against someone like Hussain Naqi not only harms the stature of the higher judiciary.
It also raises the question of bias.
After all, where is the same Supreme Court when violent, Takfiri and abusive clerics like Ahmed Ludhianvi, Khadim Rizvi and Tahir Ashrafi spew hate and promote violence and lawlessness??
Comments
comments