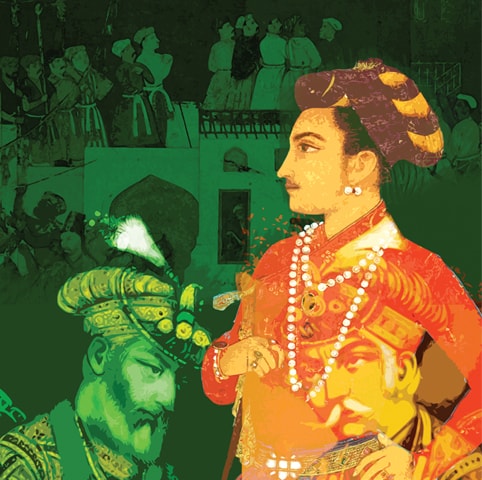 Ironically, in an article about Identity, (Smokers Corner: A Case of Identity, DAWN September 18) Deobandi commentator NFP typically skips all relevant details. He fails to mention Aurangzeb's rabid Anti-Shia pogroms and hate fatwas or that those of Akber's close advisors who promoted pluralism like Faizi or Abul Fazal were accused of Shia leanings (refer to Professor Athar's "Prominent Muslims of Akbar")
The Proto-Deobandi tendencies emerged in force with Sirhindi and others whose bigoted times coincided with Mughal kings post Akber. The Deobandi school formally established in the 1860's as a rabid insecure sectarian reaction to earlier efforts for synthesis by moderate Sunni and Shias – synthesis which were reflected in the reigns of Mughals like Humayun, Akber and Dara and viciously rejected by Aurangzeb.
This habit of obfuscation and vague euphemisms is a pronounced tendency in NFP's writing where his rapidly declining progressive streak is often diluted by his Deobandi bias. The latter becomes even more evident in his apologist sketches written for notorious Deobandi terrorists like Abdul Rashid Ghazi, his reduction and rejection of ongoing #ShiaGenocide as simply a "riot" between "2 sects"
NFP's Deobandi bias is so overwhelming that he cannot even acknowledge the centrality of Maula Ali and Imam Husain in the shared Sufi ethos of Sunni (Barelvis) and Shia Muslims
In his articles on PPP's extensive reliance on Sufi, Sunni Barelvis and Shia symbolism, NFP does not once highlight the specific instance of Naar e Haidari – a core PPP anthem. He will talk about Mansoor Hallaj but not once mention how BB and others publically took support for their campaigns from Karbala.
Link:
http://www.dawn.com/news/1284099/smokers-corner-a-case-of-identity
Comments
comments