Latest False Binary: Accountability against Corruption = Anti-Democracy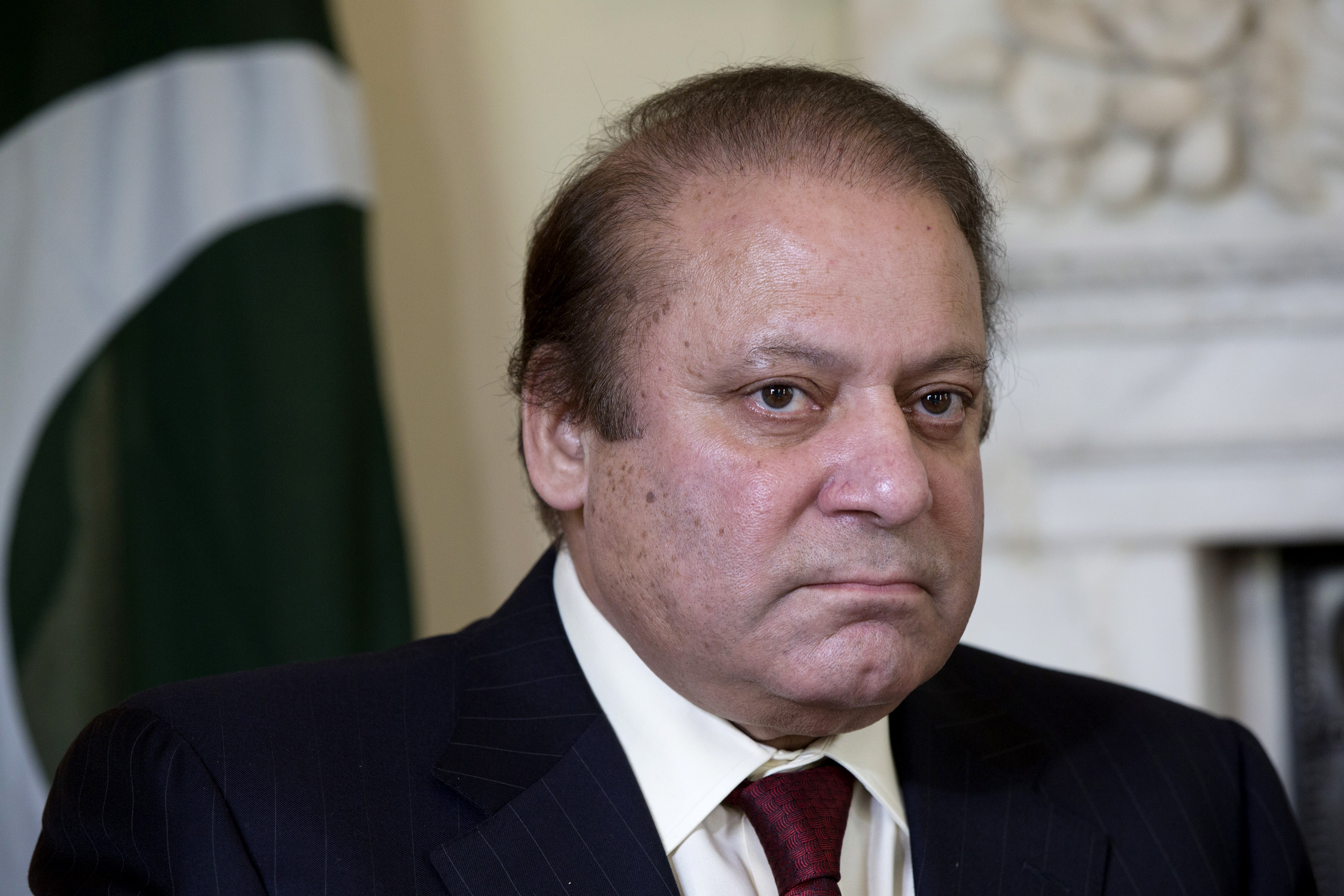 Sufyani liberals of Pakistan (SLOP) are in a quandary. Their paymaster, PM Nawaz Sharif, who is a Saudi establishment stooge and remnant of General Zia ul Haq's Martial Law regime, wants to marketed as "anti establishment" and "liberal" and "Pro peace with India".
The same PM Nawaz Sharif is simultaneously licking the boots of Deobandi Jihadi terrorists like JeM and Salafi terrorists like LeT. The same PM also wants to quash all allegations of corruption and blame it on some conspiracy against his corrupt, nepotistic dynasty- run regime.
As per SLOP, if anyone has the temerity to question the dubious billion dollar deals and properties of Nawaz Sharif's corrupt family empire, then the questioners are "puppets" of the same Generals whose boots are regularly polished and licked by PM Nawaz Sharif's Pro Taliban brother Shehbaz Sharif and PML N's Pro Taliban/Lal Masjid advocate Interior Minister Chaudhary Nisar.
One must give credit to Nawaz Sharif. Unlike the rapidly irrelevant PPP, Comrade Noora has "cultivated" journalists/bullshit artists from the Far Left to the Far Right and everything in between. The ISI-PML N Liars Movement of 2007 has ensured that Judiciary is even more subservient to the "anti establishment" Nawaz Sharif today than it was in 1993 or 1996 when PML N intriguer judge Saeed uz Zaman Siddiqui led a coup against then Chief Justice of the Supreme Court Justice Sajjad Ali Shah.
Yesterday's speech by BBZ was a welcome, if belated departure from the current PPP style of being PML N's B-team. One wonders if it was too late. BBZ's must have hurt the sellout Uncles and aunties of PPP (PML N wing) – compromised backstabbers like Raza Rabbani, Aitzaz Ahsan etc who have surrendered to the PML N regime and provided inconsistent and token opposition at best. Hopefully, this is not one more of BBZ's one offs before he reverts to his twitter style run of confusing leadership. The political opposition has to hold the government to account. That is democracy.
Most of SLOP was silent and nodding in agreement to the Sipah-e-Sahaba/PML N mouthpiece that is GEO when an actual elected Prime Minister, Yousuf Raza Gillani was thrown off unconstitutionally for refusing to simply draft a letter that was against the Constitution. Same SLOP is going blue in the face in defending the corrupt, Pro Taliban Nawaz Sharif whose last election victory is based on manipulation by the judiciary and coercion by the Taliban – both in the favour of Nawaz Sharif.
Comments
comments